.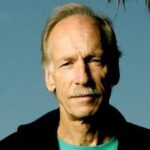 Rev. Stephen Longfellow Fiske
Stephen Longfellow Fiske serves as the Co-Chair and Executive Producer for Peace Sunday 2020.  Stephen is the founder and executive director/producer of The Jerusalem Prayer Project (JPP), and the owner of Stephen L. Fiske Music. He is also a musician, author, poet, Interfaith Minister, long-time peace and environmental activist, and past executive director of the Unity and Diversity World Council. He is a multi-talented individual whose dedication to peace, humanitarian, environmental and spiritual concerns has always found expression through his artistic pursuits. Since his first album release, Seeds of Peace, in 1980, through his current CD (11th) Flow, Stephen has established himself as an inspired performer and veteran poet/spokesman of the times. He has authored "The Art of Peace" (New Paradigm Books) and "The Call to Interfaith", and has performed and spoken widely across the US and abroad. Stephen has won numerous awards including The International Peace Music Award in 1994 and has had his songs recorded by Luther Vandross and Jose Feliciano, … — Read More —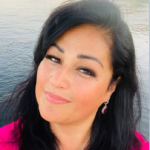 LauraSa Pele Lafoia Ava
LauraSa Pele Lafoia Ava serves as the Chair and Producer for Peace Sunday 2020.  LauraSa is also the Chair on the Board of Directors, President & Chief Executive Officer (CEO) for Unity and Diversity World Council (UDWC 2.0). She is the Founder & CEO for two of UDWC's Affiliate DBA's known as One Global Family Foundation & Alliances (OGFF&A), and the international Councils of Interfaith & Indigenous Women-Youth (CIIWY). She is a Committee Advisor for the Unity and Diversity Interfaith Ministry (UDIM).   BIOGRAPHY:  LauraSa Pele Lafoia Ava is a Pacific American businesswoman, philanthropist, global peace activist, community organizer, producer, and motivational speaker. She was born in the village of Pava'ia'i, Pacific Island of Tutuila, American Samoa …  — Read More —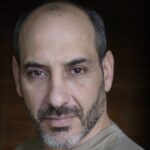 Robert Corsini
Robert Corsini serves as the Director, Producer, and Editor for Peace Sunday 2020. Robert is also the owner of Videocratic Media Inc. and has 30 years of experience producing and directing documentary content for features, specials, and a wide range of entertainment projects. Beginning in the 90s, Corsini worked his way up in the news entertainment production world as a PA on a travel show and later as an Associate Producer on multiple seasons of the 'Infinite Voyage' science documentary series for WQED (National PBS). Later, following a two-year stint for NBC News 'I Witness Video' as a Field Producer – he began his independent documentary work Co-Producing and directing the feature 'Straight from the Streets', a years-long project on the West Coast Rap scene following the tumult of the Rodney King civil unrest (released in 2000.) Since his auspicious beginnings,  … — Read More —
.
SPEAKERS & FEATURED VOICES
.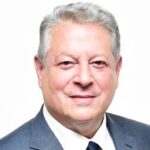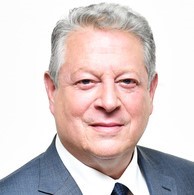 Vice President Albert Arnold Gore Jr.
Al Gore, an American environmentalist, politician, and was an elected official for 24 years, serving as the 45th vice president of the United States for two terms under the Clinton administration. He was the subject of the Academy Award-winning documentary An Inconvenient Truth in 2006, and in 2007, Gore was awarded the Nobel Peace Prize, along with the Intergovernmental Panel on Climate Change, for "informing the world of the dangers posed by climate change."  Other awards include a Grammy Award for Best Spoken Word Album for his book An Inconvenient Truth, a Prime-time Emmy Award for Current TV, and a Webby Award. Gore negotiated and strongly supported the Kyoto Protocol … — Read More —
Congresswoman Maxine Waters is considered by many to be one of the most powerful women in American politics today. She has gained a reputation as a fearless and outspoken advocate for women, children, people of color, and the poor. Elected in November 2018 to her fifteenth term in the U.S. House of Representatives with more than 70 percent of the vote in the 43rd Congressional District of California, Congresswoman Waters represents a large part of South Los Angeles including the communities of Westchester, Playa Del Rey, and Watts and the unincorporated areas of Los Angeles County comprised of Lennox, West Athens, West Carson, Harbor Gateway, and El Camino Village. The 43rd District also includes the diverse cities of Gardena, Hawthorne, Inglewood, Lawndale, Lomita, and Torrance.  Congresswoman Waters made history as the first woman … — Read More —
Congresswoman Karen Bass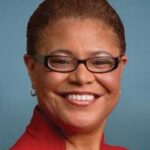 Congressmember Karen Bass was re-elected to her fifth term representing the 37th Congressional District in November 2018. Congressmember Bass serves on the  House Committee on Foreign Affairs where she is the Chair of the Subcommittee on Africa, Global Health, Global Human Rights, and International Organizations. As a member of the House Judiciary Committee, Congressmember Bass is also working to craft sound criminal justice reforms as well as protect intellectual property right infringements that threaten the economic health of the 37th District. Congressmember Bass also serves as the Chair of the Congressional Black Caucus.  During her fourth term, Congressmember Bass solidified leadership positions on two issues very close to her heart: reforming America's foster care system and strengthening the United States' relationship with Africa. In her first … — Read More —
Dr. Reverend James Lawson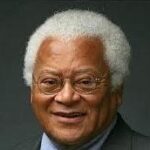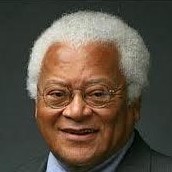 Dr. Reverand James Lawson has been a Methodist minister for more than 50 years, an American activist, and a university professor. While in college, he was convicted of Korean War draft evasion, and sentenced to two years in prison. After serving 13 months of his sentence, he returned to college and finished his degree. Lawson joined the Congress of Racial Equality and Fellowship of Reconciliation, America's oldest pacifist organization, where he was first exposed to the nonviolent teachings of Gandhi. After three years as a campus minister and teacher in India, he returned to the U.S., entered Oberlin College Graduate School of Theology, and met Dr. Martin Luther King Jr. Lawson moved to Nashville and began teaching nonviolent protest techniques at Vanderbilt University. … — Read More —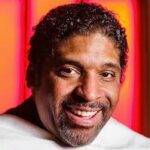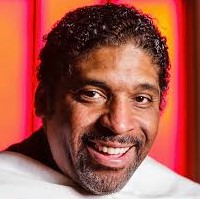 Dr. Reverend William Barber II
Dr. Reverend William J. Barber II is an American Protestant minister and political activist, who was elected president of the local NAACP youth council at the age of 15 and 17 became student body president of his high school. He enrolled at North Carolina Central University, became student government president at age 19, received his BA in political science from NCCU, cum laude; a Master of Divinity degree from Duke University; and a doctorate from Drew University with a concentration in public policy and pastoral care. He has been the pastor of the Greenleaf Christian Church (Disciples of Christ) in Goldsboro, NC since 1993. Barber served as president of the NAACP's North Carolina state chapter, the largest in the Southern United States and the second-largest in the country until 2017, to lead "a new 'Poor People's Campaign'", named Poor People's Campaign:  … — Read More —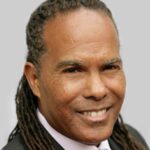 Dr. Reverend Michael Bernard Beckwith
Dr. Reverend Michael Bernard Beckwith is the founder of the Agape International Spiritual Center, highly regarded for its cultural, racial, and spiritual diversity since 1986. Agape's local community outreach programs feed the homeless, serve incarcerated individuals and their families, partnership with community service organizations active in children's schools and homes for youth at risk, support the arts, and advocate the preservation of our planet's environmental resources.  Agape's global humanitarian programs provide food programs, retraining programs, schools, libraries, orphanages, hospitals, clinics, homes for unwed mothers, micro-loans, financial support during natural disasters, and human advocacy in 8 African countries, Afghanistan, Bosnia, Colombia, Ecuador, India, Iraq, Kosovo, and Sri Lanka. In February 2012 Dr. Beckwith addressed the United Nations … — Read More —
Rabbi Sharon Brous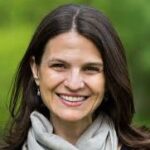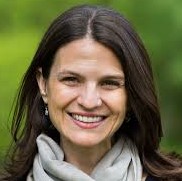 Sharon Brous is an American rabbi, who was ordained by the Jewish Theological Seminary in 2001 and received a master's degree in human rights from Columbia University. Before moving to Los Angeles, she served as a Rabbinic Fellow at Congregation B'nai Jeshurun in New York City. She was one of the co-founders of IKAR (Hebrew for "essence"), a Jewish congregation in Los Angeles, and currently serves as their senior rabbi. IKAR has been named one of the nation's 50 most innovative Jewish nonprofits by the Slingshot Fund Guide, a resource guide for Jewish innovation.  In 2013, she blessed President Obama and Vice President Biden at the Inaugural National Prayer Service, and LA Mayor Eric Garcetti at his inauguration in 2017.  She sits on the faculty of the Hartman Institute-North America, Wexner Foundation's Wexner Heritage; and REBOOT, and is a Senior Fellow  … — Read More —
Dr. Melina Abdullah

Melina Abdullah is an American academic and civic leader. She is chair of the Department of Pan-African Studies at California State University, Los Angeles, and a co-founder of the Los Angeles chapter of Black Lives Matter. Abdullah was born in East Oakland, Oakland, California, where her father was a union organizer and self-proclaimed Trotskyist. Her paternal grandfather was a Marxist economist and German communist who opposed the Nazi regime. Abdullah graduated from Howard University with a BA in African American Studies. She subsequently earned a MA and Ph.D. in political science from the University of Southern California.  Abdullah is a self-described "womanist scholar-activist". She has said that her academic roles are connected with her activist role in fighting for liberating those who have been exploited many times. She serves on several boards, … — Read More —
Born in Newton MA, USA, Alda C. Glover's ancestry is African of nations unknown, and Passamaquoddy and Mashpee in the northeast of North America. After a 16-year career as a technical writer, Alda left the corporate world to study traditional Asian healing arts and experienced Qi as a physical awareness rather than just a concept. As the healing arts and philosophies began unfolding, Alda was introduced to Native American traditions and the profound experiences born of participating in ancient ceremonies. Awareness of purpose evolved, and the interconnection of all things became clear: We are all meant to attune and harmonize with creation as individuals, each with our own purpose. Becoming a Shiatsu-Anma therapist and instructor was a way to introduce others to these experiences. To help others achieve physical, energetic, and emotional balance … — Read More —
Marcario Daniel 'Cuauhltli Atoatzin' (Eagle that Speaks) Ramos, is the Chief Spiritual Elder of the Choctaw Muskogee Yamassee Nation. He is Grandfather Uncle of the prophecy of "Warriors of the Rainbow" Tribe of the 4 Directions and 4 Sacred Elements of Life. Ramos was born and raised in foster care in East Los Angeles, and later adopted by the same beautiful family he was placed with. He attended public schools and received a Bachelor of Arts Degree from U.C.L.A. in 1975. Ramos is a Social Worker by trade with over 40 years of experience in various fields and served almost 20 of those years as a public servant with Los Angeles County Department of Probation, Department of Children and Family Services, and the State of California Department of Corrections, Parole Division, respectively as Deputy Probation Officer, Children's Social Worker and Supervisor … — Read More —
Elder Adelia Sandoval is the Spiritual Overseer (Púul) and Cultural Director for the Juaneño Band of Mission Indians/Acjachemen Nation, the indigenous people of Orange County, California – USA. Adelia shares her Acjachemen Culture through art, writing, storytelling, and singing. She is a Ceremonial Leader Song Keeper, Wisdom Holder, Tribal teacher, and healer. She is an ordained minister. She created a ministry called Song of the Earth, A Native American healing service held in outdoor sanctuaries. In November of 2019, Adelia was ordained as a Catholic Deacon in the Old Catholic Tradition and serves at St. Matthew Ecumenical Catholic Communion in Orange, California.  Adelia is an advisor to … — Read More —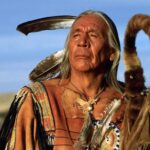 The late Floyd Red Crow Westerman
Floyd was a member of the Sisseton-Wahpeton Sioux Tribe of South Dakota. Red Crow majored in art and speech & Theatre at Northern State University in South Dakota. After graduating, he embarked on successful music and acting career. Along with his memorable role as Ten Bears in the Academy Award TM winning film, "Dances with Wolves," he has appeared in over 50 movies and television shows including such hits as "The Doors", "Hidalgo", "The X-Files", "Walker, Texas Ranger"… and many others. Mr. Red Crow's musical resume includes two full-length albums, one of which features the title song, "Custer Died for your Sins," based on the popular book by renowned Native American scholar/historian/activist, Vine Deloria, Jr. Red Crow has performed all over the world, successfully incorporating music into his longtime career of activism. His advocacy work … — Read More —
Dr. Mehnaz Afridi is committed to interfaith work, contemporary Islam, and Holocaust education. Born in Karachi, Pakistan, raised in Europe and the Middle East, she brings with her a multicultural perspective. She is the director of Manhattan College Holocaust, Genocide, and Interfaith Education Center, whose goal is to "help eradicate human suffering, prejudice, and racism through education, and an Associate Professor of Religious Studies at Manhattan College, where she teaches Islam and the Holocaust. Her research primarily focuses on Islam and contemporary literature, and the intersections of Judaism and Islam. Her recent work has been on the Holocaust and the role of Muslims, antisemitism, and Islamophobia. Mehnaz has taught at Antioch University, National University, American Intercontinental University, and Loyola Marymount University.  … — Read More —
David N. Myers is a professor of history at the University of California, Los Angeles, where he holds the Sady and Ludwig Kahn Chair in Jewish History and is an elected fellow of the American Academy for Jewish Research and the Los Angeles Institute for the Humanities. Myers was the president and CEO of the Center for Jewish History 2017 – 2018, serves as the President of the New Israel Fund, and the director of the Luskin Center for History and Policy.  He previously served as chair of the UCLA History Department and as director of the UCLA Center for Jewish Studies. He received his BA from Yale College and undertook graduate studies at Tel-Aviv and Harvard Universities before completing his doctorate at Columbia … — Read More —
Huda Abuarquob joined the Alliance for Middle East Peace as its first on-the-ground regional director in 2014. She has years of experience in conflict resolution, NGO leadership, and social change education and activism, as well as a life-long commitment to building strong people-to-people Israeli-Palestinian relations. She is a well-known speaker on issues related to Middle East politics and the Israeli-Palestinian conflict. Huda is the oldest of twelve children, the daughter of respected Palestinian educators, and an aunt to twenty-two nieces and nephews. Born in Jerusalem, she has traveled extensively in Europe and the Middle East, lived for six years in the U.S., and now resides in Hebron.  After studying conflict transformation and peace studies as a Fulbright scholar, she worked as an executive director, a program director, and an NGO consultant to a number of … — Read More —
Stephen Rohde is a retired constitutional lawyer, lecturer, writer, and political activist. He is immediate past chair of the ACLU Foundation of Southern California and immediate past National Chair of Bend the Arc, a Jewish Partnership for Justice. Mr. Rohde received his BA degree in Political Science from Northwestern University and his JD degree from Columbia Law School. For almost 50 years, he practiced civil litigation, appellate, intellectual property, and civil rights law. He is a founder and current chair of Interfaith Communities United for Justice and Peace; and a Vice President of Death Penalty Focus.  Mr. Rohde is the author of American Words of Freedom and … — Read More —
Dick is a long-time publisher, Vietnam Veteran, and anti-war activist. Sharon, who holds a Juris Doctor, is a professor of law but spent more than 20 yrs working for NASA before shifting gears and pursuing her passion for social justice. In 2008, Dick and Sharon launched the LA Progressive, intentionally bringing their mission to provide a platform for progressive thought, opinion, and perspectives on current events, and cover the gamut of progressive issues both on the domestic as well as international stages with a particular focus on local issues in Los Angeles.  They edit and publish the LA Progressive, which openly supports and employs advocacy journalism, and is a member of The Media Consortium, an international network of over 70 leading independent progressive journalism organizations, and founded and host The Left Coast Forum — an annual convening … — Read More —
Charles' objective is to "unscrew the inscrutable" through lucid communications on complex regulatory and infrastructure issues. He embraces the conviction that access to clean water and affordable, sustainable energy is a fundamental human right, that when honored, sustains life, nourishes human dignity, and encourages world peace.  Since 2015, Charles has served as Executive Director of Public Watchdogs, whose purpose is to independently monitor energy and infrastructure regulatory agencies in California with an initial focus on protecting the public from the California Public Utilities Commission and removing the nuclear waste from San Onofre State Beach. Langley created a concept of public advocacy and consumer awareness that spans a wide range of responsibilities from founding principles to administrative and legal requirements. He handles media relations for pro-bono government reforms and legal efforts for a prominent local law firm, makes presentations on TV and radio, and print on energy regulatory policy, including gasoline prices, nuclear energy, and greenhouse gas emissions. Langley was responsible for writing and editing quarterly newsletters and funding requests for UCAN from 1999 – 2013, as a writer, editor, and publicist. He developed cooperative marketing   … — Read More —
Simon Simonian, MD, is a retired physician and medical researcher. He was on a team of doctors and scientists, who originally developed a smallpox vaccine, which led to its global eradication. Dr. Simonian graduated from the American University of Beirut Faculty of Medicine in 1975, was a member of the American College of Surgeons – ACSworks in Los Angeles, CA and 5 other locations, and specialized in Otolaryngology and Plastic Surgery. Simonian was affiliated with Garfield Medical Center, Glendale Memorial Hospital & Health Center, and Hollywood Presbyterian Medical Center.