MEET THE SPEAKERS
Stephen Rohde
Stephen Rohde is a constitutional lawyer, lecturer, writer and political activist.  He is a founder and Chair of Interfaith Communities United for Justice and Peace, and Immediate Past Chair of the ACLU Foundation of Southern California; Bend the Arc: a Jewish Partnership for Justice; and Death Penalty Focus. Mr. Rohde is the author of the books American Words of Freedom: The Words That Define Our Nation (Webster's New World, New York, 2001)and Freedom of Assembly (American Rights Series, Facts on File, Inc, New York, 2005) and co-author of Foundations of Freedom: A Living History of Our Bill of Rights (Constitutional Rights Foundation, Los Angeles, 1991) .  He has written for the Los Angeles Times,Huffington Post, TruthOut, the Los Angeles Daily Journal, Los Angeles Lawyer, and California Lawyer.   He is a frequent contributor to Los Angeles Review of Books (www.lareviewofbooks.org/contributor/stephen-rohde).   He is a prominent public speaker on current affairs and has made numerous media appearances on a wide range of civil liberties and political issues.  For over 45 years, he practiced law first in New York and then in Los Angeles, specializing in communications and intellectual property law, civil and appellate litigation and constitutional and civil rights law.  He has won a long series of appellate victories in the area of civil liberties and First Amendment law.  He has been recognized and honored for his work by the American Bar Association, the ACLU, the Beverly Hills Bar Association, and Bend the Arc. He is a graduate of Northwestern University and Columbia Law School.
Rev. Carolyn Wilkins
Rev. Carolyn Wilkins is an Ambassador of Peace with a global message of dignity, justice, compassion, and inclusion. Rev. Carolyn is a speaker, mediator, and facilitator, leading community and international dialogues, designing and implementing peace, nonviolent communication, and compassionate leadership programs, and training students in peer mediation. Rev. Carolyn is the founder of PeaceNet, a voice for women, president of Inspirational Consulting, chair of the Culver City Area Interfaith Alliance, director of the philanthropic and interfaith ministry at Agape International Spiritual Center; and an advisor to international humanitarian leaders. She was co-director of the global outreach project for Oprah Winfrey's Belief series. She authored the upcoming book "Peace, Hope and Happiness: A World of Possibilities".
Andrew Callaway Ellis
Andrew Callaway Ellis is the Los Angeles Chapter Chair of the Climate Reality Project and has been presenting climate change lectures for the past five years. Andrew is a career scientist who worked with the EPA on Superfund sites and in the insurance industry as an environmental consultant. He obtained his Master of Science degree in 2007 in habitat conservation as a plant ecologist and now focuses his research interests on plant evolution, geology and dinosaur ecology. He has been studying the effects of climate change on plant communities and the environmental issues related to the extraction and burning of fossil fuels for the last fifteen years.
LAURA LAFOIA AVA-TESIMALE
Laura Lafoia Ava-Tesimale is a Pacific American entrepreneur, humanitarian, global peace activist, community organizer, and motivational speaker. She was born in the village of Pavaiai, an island of Tutuila, American Samoa, raised in Hawaii and resides in California USA. She is a steward of Mother Earth, dedicated to indigenous causes, empowering women & youth, strengthening families & uplifting communities. Most importantly, Laura is a mother to Brittany, Nicole, her foster children, many orphans & vulnerable kids worldwide. She was a devoted wife of 33-years to her late husband Mike Foimai Tesimale.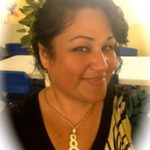 Tad Daley
Reimagining the United Nations: Our 2020 Vision
Tad Daley, J.D., Ph.D., is the author of the book, APOCALYPSE NEVER: Forging the Path to a Nuclear Weapon-Free World. He currently is Director of Policy Analysis for Citizens for Global Solutions in Washington DC, and heads the Abolishing War program of the Center for War/Peace Studies. Prior to that, he acted as a Writing Fellow with International Physicians for the Prevention of Nuclear War, the 1985 Nobel Peace Laureate organization. He was educated at Knox College, the University of Illinois, the University of Southampton in England, the RAND/UCLA Center for Soviet Studies and the RAND Graduate School of Policy Studies. He has served as a speechwriter and policy advisor to Congressman Dennis Kucinich, Congresswoman Diane Watson, and the late Senator Alan Cranston.
Eisha Mason
Stephen Longfellow Fiske is a musician, author, poet, Interfaith Minister and long-time peace and environmental activist. He is a multi-talented individual whose dedication to peace, humanitarian, environmental and spiritual concerns has always found expression through his artistic pursuits. Since his first album release, Seeds of Peace, in 1980, through his current CD (11th) Flow, Stephen has established himself as an inspired performer and veteran poet/spokesman of the times. He has authored "The Art of Peace" (New Paradigm Books) and "The Call to Interfaith", and has performed and spoken widely across the US and abroad. "Flow" is a selection of original orchestrated, melodic guitar compositions with guest recording artists. The featured track is "Jerusalem Prayer", which has become the soundtrack for a film in development by that same title which forms the foundation for The Jerusalem Prayer Project (JPP), a music, film, and multimedia venture, of which Stephen is the founder and executive director/producer. Most recently, Stephen and his JPP partner, filmmaker Robert Corsini, have produced the music video tribute to Martin Luther King Jr., "We Carry the Dream", based on Stephen's song co-written with Sophia Roberts, and released in February. 2018.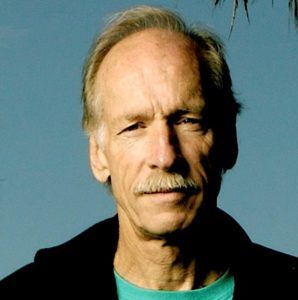 Stephen L. Fiske
Eisha Mason serves as Interim Regional Director of the American Friends Service Committee in the Pacific Southwest. As part of her program work, Eisha worked with partners to pass the only state resolution opposing U.S. torture in the "war on terror." Eisha is an activist, speaker, author, and teacher of nonviolence. Formerly, the director of The Center for the Advancement of Nonviolence, she developed and facilitated programs that empowered individuals to harness the power of "soul force" for personal transformation, social justice, and peacemaking. As a writer, Eisha contributed to How to Stop the Next War Now, and co-authored 64 Ways to Practice Nonviolence. For many years, she hosted The Morning Review and The Way Forward on KPFK radio (90.7FM).
Samira Abrar
Samira Abrar is a graduate of American University in Kabul, Afghanistan, with a degree in law. She has worked for USAID-funded rule of law projects and the MEC Anti-Corruption Committee in Afghanistan for several years, supporting Afghan court systems. As a peace activist, Samira has worked with CODEPINK: Women for Peace as Social Media Campaign Manager and now works as an organizer for CODEPINK's Divest from the War Machine campaign. She also works for The Jerusalem Prayer Project, an Interfaith non-profit multimedia production company based in Los Angeles. Samira is also on the Board of the Unity-and-Diversity World Council.
Rev. Doris Davis
Rev. Doris Davis is a 77-year-old Interfaith minister and sacred activist who, in the spirit of Peace Pilgrim, completed a 6 ½ month mother-daughter cross-country walkabout in 2011. Doris and her actor/filmmaker daughter Viveka, made their way across America from Oceanside, California to Washington D.C. They were disseminating the peace pledge developed by the Culver City Interfaith Alliance as they focused the attention of people they met and walked with along the way by "imagining a world where women are equally valued decision-makers in partnership with men worldwide." A magna cum laude graduate of UC Berkeley in Dramatic Literature with a Masters Degree in Dance from UCLA, she is the mother of four and grandmother of two. She is co-chair of the Culver City Area Interfaith Alliance, and chaplain emeritus of the Southern California Committee for A Parliament of the World's Religions. She is a longtime student of A Course In Miracles and the teachings of the Ascended Masters.
Rev. Felicia Parazaider
Rev. Felicia Parazaider attended the Chaplaincy Institute for Arts and Interfaith Ministry, and was ordained in March 2012. She holds degrees from University of California Berkeley in both Religious Studies and Peace & Conflict Studies, and has completed training programs in Spiritual Psychology and Tree of Life Teachings. Rev. Felicia is a certified Reiki Level l II practitioner and Pace e Bene Nonviolent Trainer. She has ministered extensively to drug addicts and alcoholics, both on the streets of Los Angeles and in the Bay Area. For several years she served as a Hospitals & Institutions chairperson, taking panels of recovering alcoholics into USC County Hospital to carry the message of recovery. Her more academic work has led her to teaching classes in nonviolence and meditation at UC Berkeley. She is a self-described radical sacred activist, traveling to India and the Middle East on peace delegations, walking over 200 miles through the Nevada desert against nuclear proliferation and for peace, as well as being arrested several times for participating in nonviolent civil resistance against drone warfare. Her greatest passion and commitment has been launching a truly inclusive, diverse ministry. In December 2012, Rev. Felicia founded ULTREYA: Revolution of Love, an inclusive, diverse ministry and movement that focuses on the inner and outer work through the power of nonviolence. After over 150 multi-faith/multicultural services in the Bay Area alone, Rev. Felicia has launched ULTREYA in Southern California.
Dr. Linda Groff
For more than 40 years, Dr. Linda Groff has been exploring the ideology and benefits of futurism, and the impact it can have on evolution, peace, conflict resolution, interfaith and intercultural dialogue, diversity, and other societal topics. As Director of Global Operations & Evolutionary Futures Consulting, she aims to organize and research materials on these studies with a team of clients. She provides workshops throughout the world in an effort to promote dialogue. During her time as a professor, Dr. Groff published more than 65 articles and coordinated the undergraduate behavioral science program. In addition to working as Professor Emeritus of California State University, she has taught at different universities across the United States, Canada, Japan and Europe. She earned a Bachelor of Arts in English at the University of Michigan, a Master of Arts in Law & Diplomacy at Tufts University, and a Ph.D. in International Relations from The Fletcher School of Law & Diplomacy. With a global reach, Dr. Groff speaks and understands numerous languages, including English, Japanese, Arabic, German and French. She has been recognized by Elite Women Worldwide, for dedication, achievement and leadership in international relations.