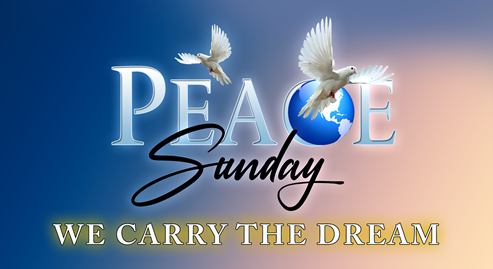 .
PEACE SUNDAY 2020
LauraSa Pele Lafoia Ava serves as the Chair and Producer for Peace Sunday 2020.  LauraSa is also the Chair on the Board of Directors, President & Chief Executive Officer (CEO) for Unity and Diversity World Council (UDWC 2.0). She is the Founder & CEO for two of UDWC's Affiliate DBA's known as One Global Family Foundation & Alliances (OGFF&A), and the international Councils of Interfaith & Indigenous Women-Youth (CIIWY). She is a Committee Advisor for the Unity and Diversity Interfaith Ministry (UDIM).   BIOGRAPHY:  LauraSa Pele Lafoia Ava is a Pacific American businesswoman, philanthropist, global peace activist, community organizer, producer, and motivational speaker. She was born in the village of Pava'ia'i, Pacific Island of Tutuila, American Samoa …  — Read More —
Stephen Longfellow Fiske serves as the Co-Chair and Executive Producer for Peace Sunday 2020.  Stephen is the founder and executive director/producer of The Jerusalem Prayer Project (JPP), and the owner of Stephen L. Fiske Music. He is also a musician, author, poet, Interfaith Minister, long-time peace and environmental activist, and past executive director of the Unity and Diversity World Council. He is a multi-talented individual whose dedication to peace, humanitarian, environmental and spiritual concerns has always found expression through his artistic pursuits. Since his first album release, Seeds of Peace, in 1980, through his current CD (11th) Flow, Stephen has established himself as an inspired performer and veteran poet/spokesman of the times. He has authored "The Art of Peace" (New Paradigm Books) and "The Call to Interfaith", and has performed and spoken widely across the US and abroad. Stephen has won numerous awards including The International Peace Music Award in 1994 and has had his songs recorded by Luther Vandross and Jose Feliciano, among others. … — Read More
Robert Corsini serves as the Director, Producer, and Editor for Peace Sunday 2020. Robert is also the owner of Videocratic Media Inc. and has 30 years of experience producing and directing documentary content for features, specials, and a wide range of entertainment projects. Beginning in the 90s, Corsini worked his way up in the news entertainment production world as a PA on a travel show and later as an Associate Producer on multiple seasons of the 'Infinite Voyage' science documentary series for WQED (National PBS). Later, following a two-year stint for NBC News 'I Witness Video' as a Field Producer – he began his independent documentary work Co-Producing and directing the feature 'Straight from the Streets', a years-long project on the West Coast Rap scene following the tumult of the Rodney King civil unrest (released in 2000.) Since his auspicious beginnings,  … — Read More —
Michael Paul Brinsley serves as Associate Producer and Webmaster for PeaceSundays.org.  Michael serves as Secretary on the Executive Board & Chief Technology Officer (CTO) for Unity and Diversity World Council (UDWC 2.0), and also as such for three of its Affiliate DBA's known as One Global Family Foundation & Alliances (OGFF&A), Peace Sunday (PS), and the Councils of Interfaith & Indigenous Women-Youth (CIIWY). My other responsibilities for these non-profit organizations also include serving as the Committee Co-Chair for Websites & Social Media.  Committee Advisor for Governance, Finance, Strategic Planning, and Peace Sunday.  Michael has been optimizing technical systems since his early college days back in 1981.  I love staying up with computers, networks, websites, security, and many technology-related matters, working on them after hours, when employees go home, or at minimal usage time schedules, such as 24/7 business models, such as with hotels. Valu…  — Read More —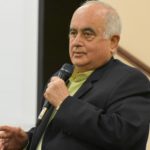 Dr. Sadegh Namazikhah is the CEO, President, Chairman, and Founder of IMAN Foundation and the IMAN Cultural Center. He is also an Advisory Board Member of Unity and Diversity World Council, Peace Sundays, and One Global Family Foundation and Alliances. Dr. Namazikhah is a world-renowned dentist based in Los Angeles, who lectures at numerous dental conferences worldwide. He is a kind and gracious host who has opened the doors of the IMAN Cultural Center to UDWC, Peace Sundays, and other interfaith and community groups. www.IMAN.org.
Alda Glover born in Newton MA, USA, Alda C. Glover's ancestry is African of nations unknown, and Passamaquoddy and Mashpee in the northeast of North America. After a 16-year career as a technical writer, Alda left the corporate world to study traditional Asian healing arts and experienced Qi as a physical awareness rather than just a concept. As the healing arts and philosophies began unfolding, Alda was introduced to Native American traditions and the profound experiences born of participating in ancient ceremonies. Awareness of purpose evolved, and the interconnection of all things became clear: We are all meant to attune and harmonize with creation as individuals, each with our own purpose. Becoming a Shiatsu-Anma therapist and instructor was a way to introduce others to these experiences. To help others achieve physical, energetic, and emotional balance … — Read More —
Marcario Daniel 'Cuauhltli Atoatzin' (Eagle that Speaks) Ramos, is the Chief Spiritual Elder of the Choctaw Muskogee Yamassee Nation. He is Grandfather Uncle of the prophecy of "Warriors of the Rainbow" Tribe of the 4 Directions and 4 Sacred Elements of Life. Ramos was born and raised in foster care in East Los Angeles, and later adopted by the same beautiful family he was placed with. He attended public schools and received a Bachelor of Arts Degree from U.C.L.A. in 1975. Ramos is a Social Worker by trade with over 40 years of experience in various fields and served almost 20 of those years as a public servant with Los Angeles County Department of Probation, Department of Children and Family Services, and the State of California Department of Corrections, Parole Division, respectively as Deputy Probation Officer, Children's Social Worker and Supervisor … — Read More —
Adrienne Prince serves as the Social Media and Marketing Coordinator on the Peace Sunday 2020 Committee. Adrienne Prince has a unique perspective on the more esoteric side of world change. Raised in Santa Fe, NM in a yoga/meditation family, she had early intuitive contacts with Angels and Ascended Masters, who taught her the vital role that Consciousness plays in creating world peace. She became an activist in 1983 while studying political science at the University of New Mexico. In 1990, she completed her BA in English and Theater at the University of Colorado in Boulder and began an internship with Teach for America, which fueled her future work in Education and Journalism. Realizing that a complete re-visioning of our current political and economic system is necessary to protect the planet, she became active with the California Green Party and ran for State … — Read More —
Simran Kaur serves as our graphic artist to support the Website, Social Media & Marketing teams for Peace Sunday 2020. Simran is an Advisory Board member for Unity and Diversity World Council (UDWC 2.0), and also as such for two of its Affiliate DBA's known as One Global Family Foundation & Alliances (OGFF&A), and the global Councils of Interfaith & Indigenous Women-Youth (CIIWY).
Born in Los Angeles, Simran Kaur spent her formative years in France, returning to the United States at age 21. In addition to English, Simran Kaur speaks French and German.     … — Read More —
Susan Shankin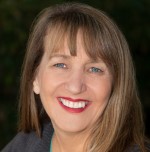 Susan Shankin is a Book Publisher, Creative Director, and Graphic Designer with 25+ years of experience.  Her services include idea development, editorial, design, marketing, promotion, and distribution. Clients include legal, financial, sales professionals, professor dissertations, entrepreneurs in every field, artists, thought leaders, non-fiction writers, and all with a burning desire to publish a book with a strong message the world needs to hear. The full-service design capabilities include working on large-scale design and multi-media projects, and managing teams to coordinate print and online marketing solutions.  http://www.precocitypress.com