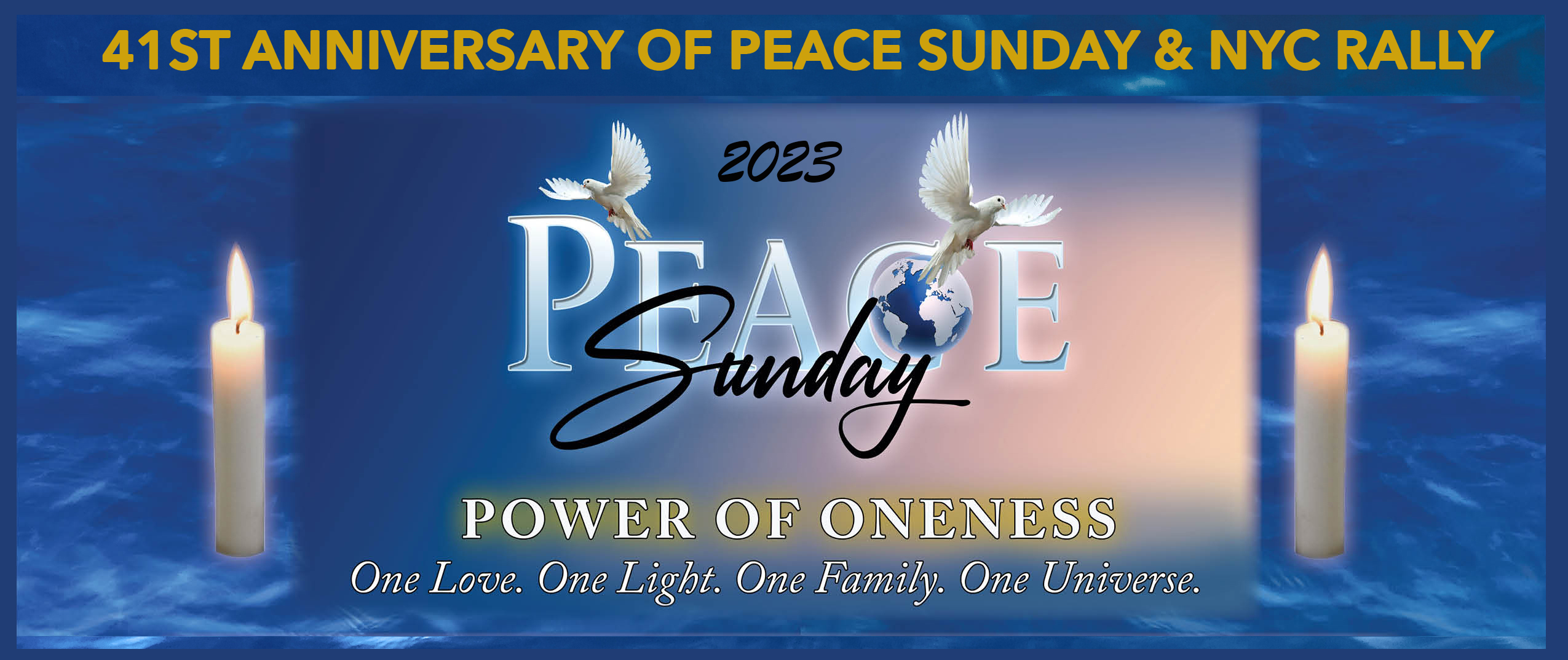 2023 PEACE SUNDAY theme:  "POWER OF ONENESS"
…
WORLDWIDE CANDLELIGHT VIGILS & CELEBRATIONS OF LIFE

2023 Dates:  1/7, 2/5, 3/26, 5/14, 7/30 at IMAN, 8/15 & 8/16 at PWR, 9/22, 10/22, 11/26, 12/21
Check the flyers below.  Usual Times:  11:11AM PT  /  2:11PM ET
…
Celebrate the 40th & 41st Anniversaries of the two historic 1982 Nuclear Freeze events:
PEACE SUNDAY at the Rose Bowl in Pasadena, CA & the ONE MILLION RALLY in NYC.
 Click Here to Join Us Online via our OGFA Facebook page
 Click Here to Sponsor or Support Peace Sundays  
…
Join us online for these Powerful Gatherings of Indigenous Grandmothers, Elders, Interfaith Leaders, Sacred Activists, Artists, Drummers & Singers… ALL joining us in Oneness for World Unity and Peace. Let's all work together towards a world free of wars, nuclear weapons and nuclear waste.   
These ongoing Candlelight Vigils & Celebrations of Life are being held to honor our Creator, our Mother Earth, and our Ancestors who have passed away due to senseless wars, attacks, climate disasters, pandemics, human trafficking, MMIW, and life in general.  We are also honoring the Living and Future Generations.  ALL are Sacred in this beautiful, miraculous Web of Life! Join our One Global Family Alliances.
The first Peace Sunday held in 1982, was a massive, star-studded event held at the Rose Bowl in Pasadena, California. Attended by 100,000 people opposing the nuclear arms race and in support of a nuclear freeze. On June 12th, 1982, a week after Peace Sunday, over one million people marched and demonstrated from the United Nations to New York City's Central Park, demanding nuclear disarmament and an end to the Cold War arms race, making it the largest disarmament rally in American history.
The Unity and Diversity World Council (UDWC) was part of the original organizing committee for Peace Sunday. UDWC has served as the convening organization since then, carrying on the legacy of Peace Sunday in the spirit of building a sustainable future of peace on Earth. UDWC has continued to produce annual Peace Sunday events in the Los Angeles area, focusing on themes pertaining to the well-being of our global family and all life on our planet. 
Since 2020, after the pandemic lockdowns were implemented, UDWC and its Affiliates: One Global Family Alliances and the Jerusalem Prayer Project created a webumentary called "PEACE SUNDAY 2020: We Carry The Dream."  In 2021, the same Affiliates began organizing our online "SACRED ACTIVISM: Peace Sundays RevoLution"  broadcast series. In 2022, UDWC and One Global Family Alliances put forth a Call to Action for us to:  "MAKE EVERY SUNDAY A PEACE SUNDAY" in honor of the 40th Anniversary of Peace Sunday 1982.  In 2022 and ongoing, a new Call to Action was put forth for us to:  "MAKE EVERY DAY A PEACE SUNDAY"
…
Thank you for joining us in this PEACE REVOLUTION 4 SACRED EVOLUTION (PR4SE),
a grassroots movement of the Rainbow Alliances.
.

..

.

.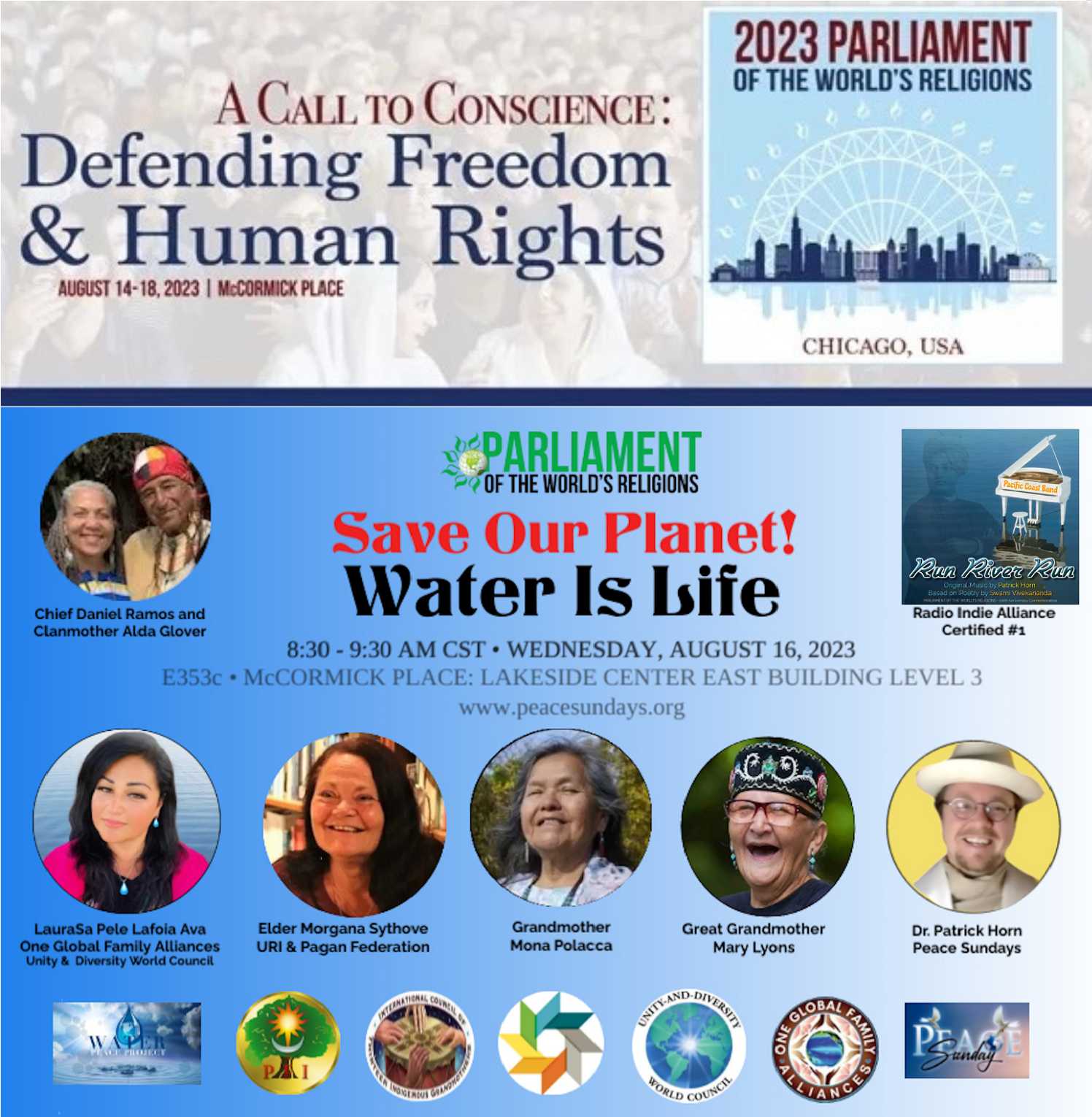 .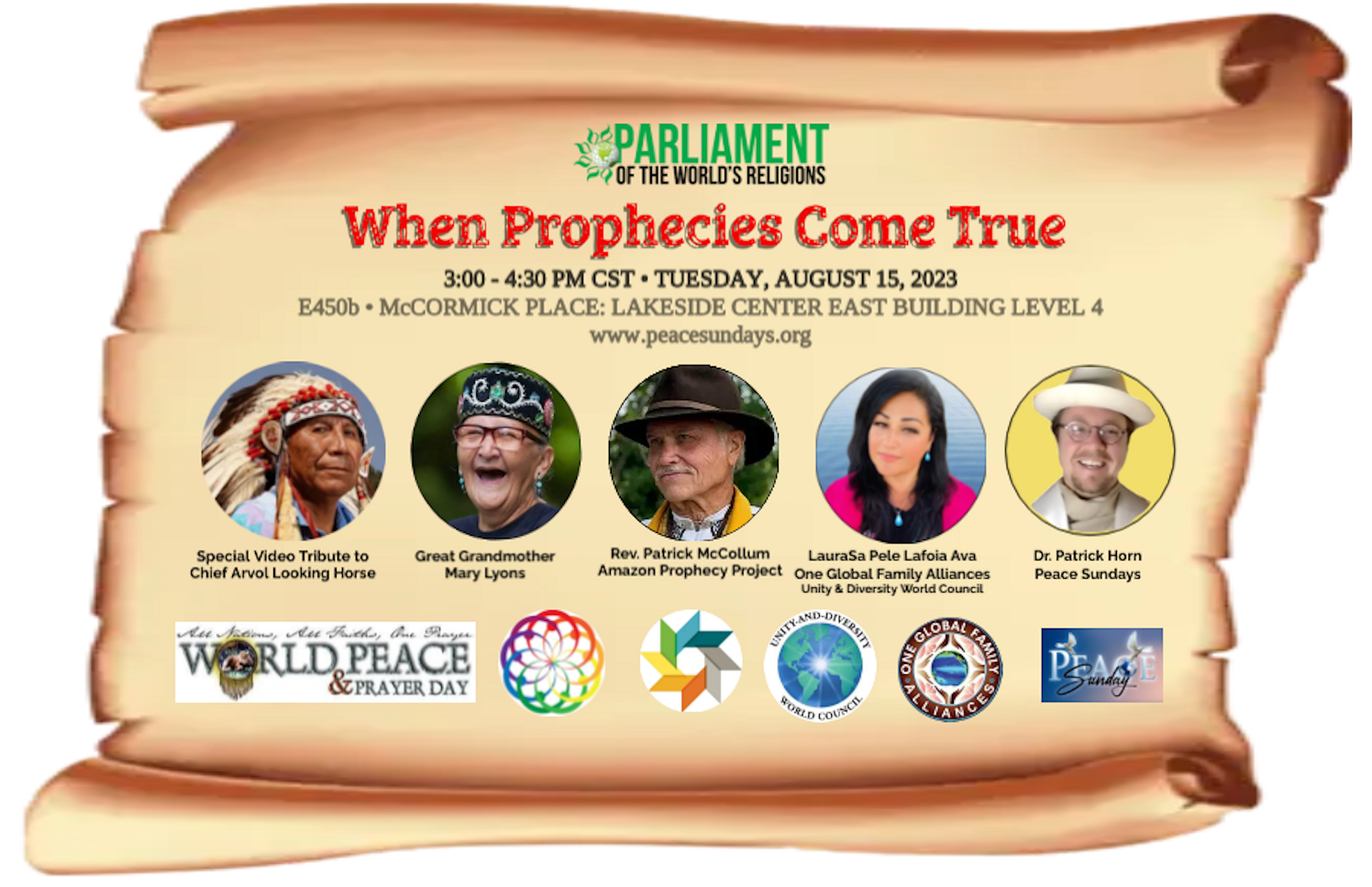 ..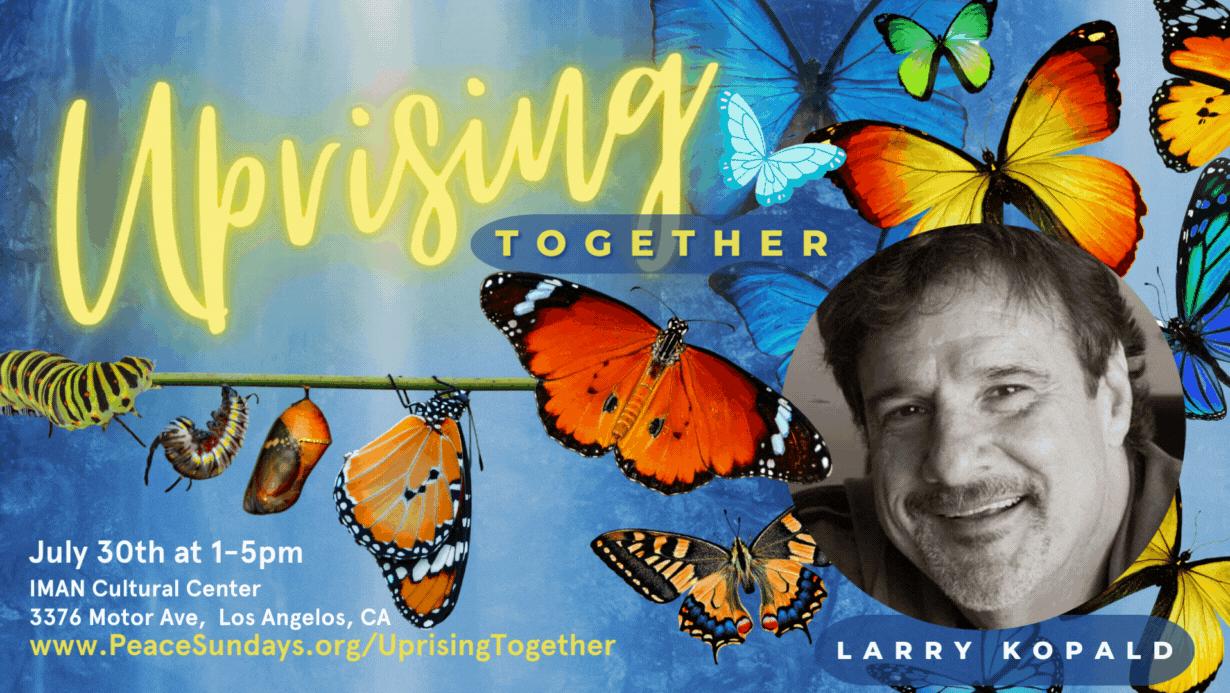 How Can We Solve The Problem When We Are The Problem?
Why our strategy to stop climate change is doomed, and what we must do now to avoid the same fate.
Featured Speaker:
Larry Kopald is not a Futurist. He is an Immediest. He has shifted from being an Optimist to being a Possiblest and feels the shift both liberating and powerful as it has led to greater focus on how humanity can best use what may be our last chance to heal the planet.
Larry brings a unique blend of experience to the discussion, having helped create some of the world's biggest brands and companies while also serving on the boards of some of the world's biggest environmental organizations. Currently, he runs The Carbon Underground, serves on the boards of Climate Resolve, Eat Just, the World Economic Forum's Carbon and Technology Committee, and is a Senior Fellow at USC's Marshall School of Business focusing on Social Entrepreneurship.
….

…

…
…

……

…

…

…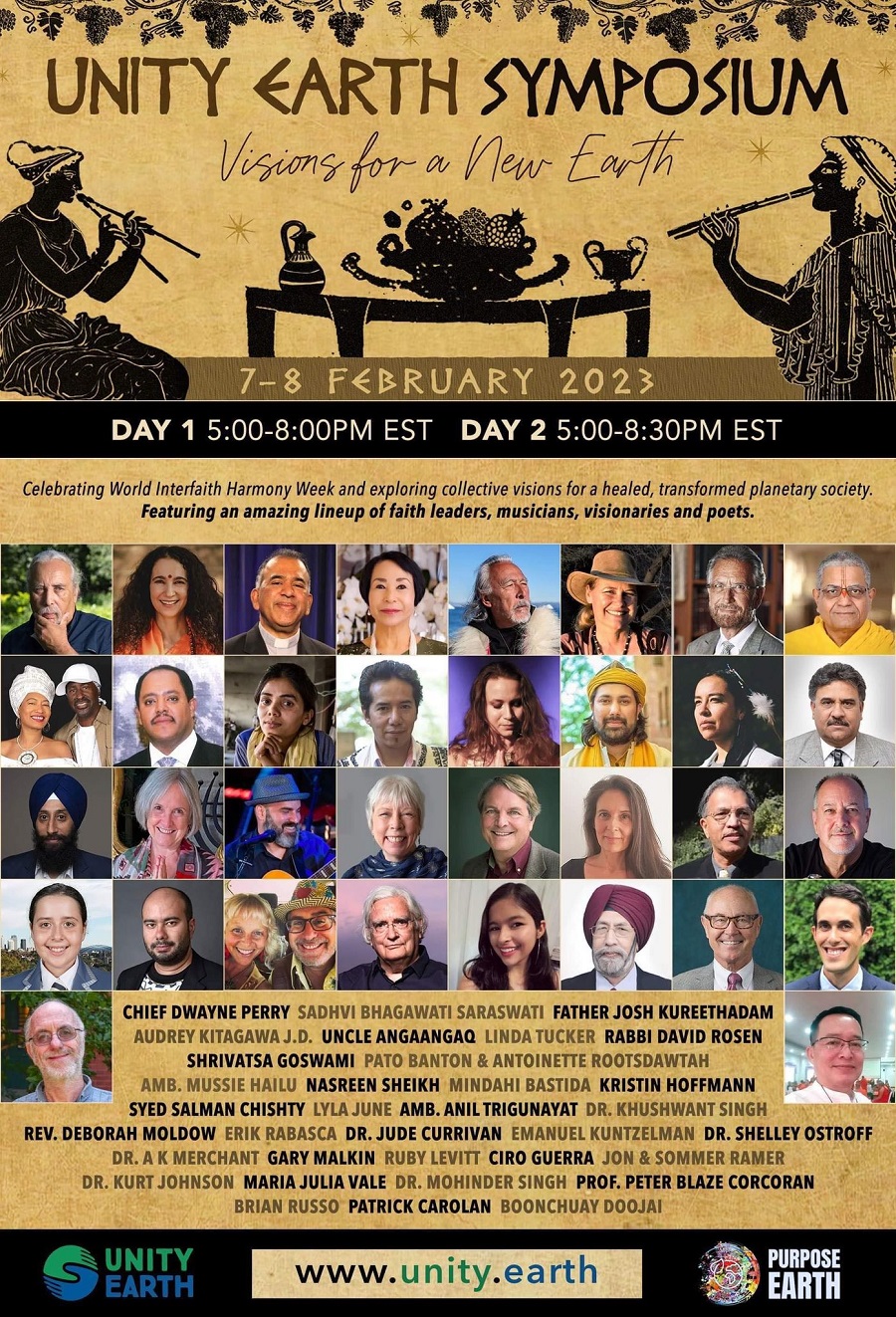 …


…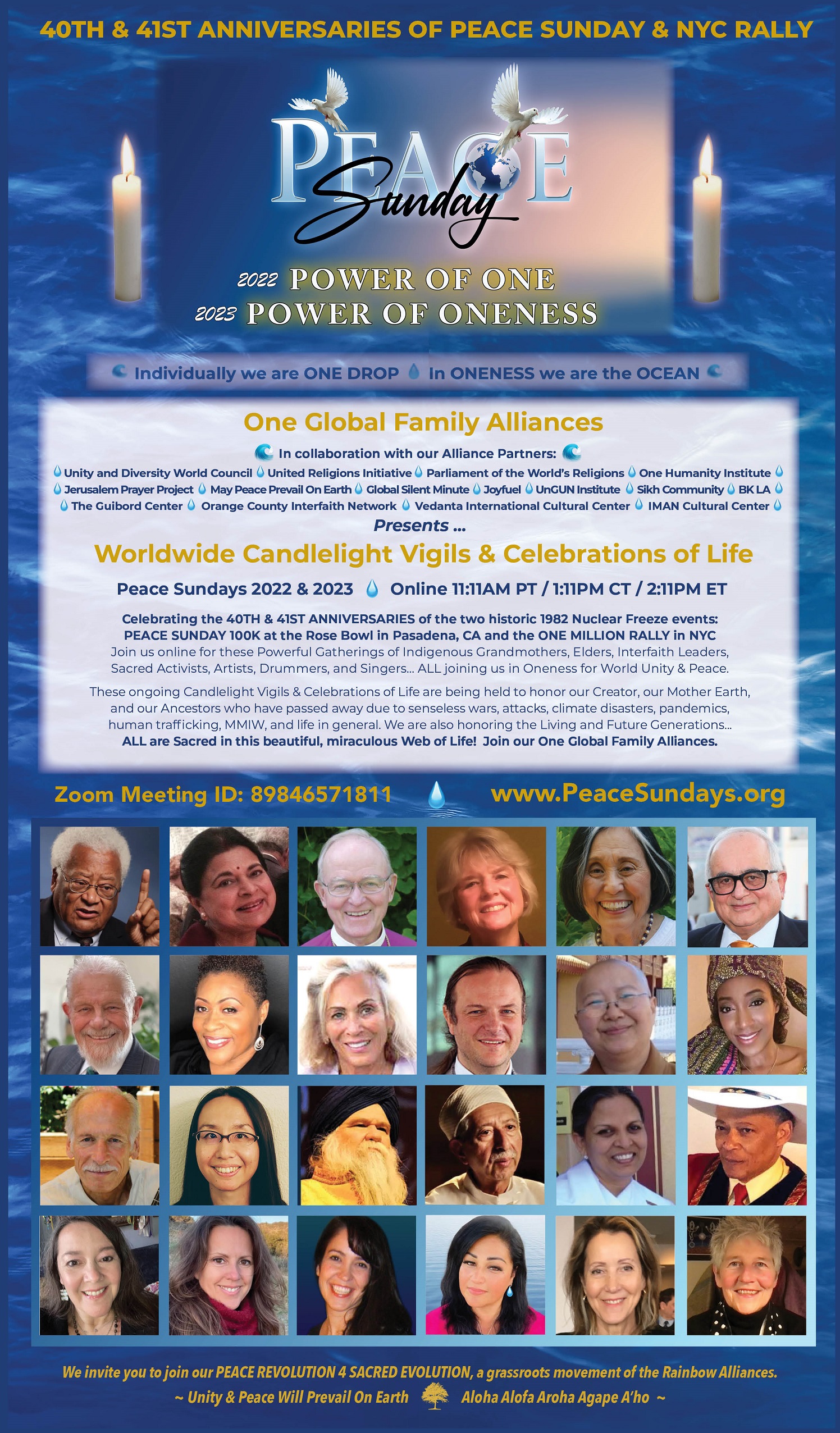 …