Join us in supporting the inspiring events and programs offered by our Global Alliance Partners.
(Click on each flyer to access the registration page, website, or video for each event)
…

…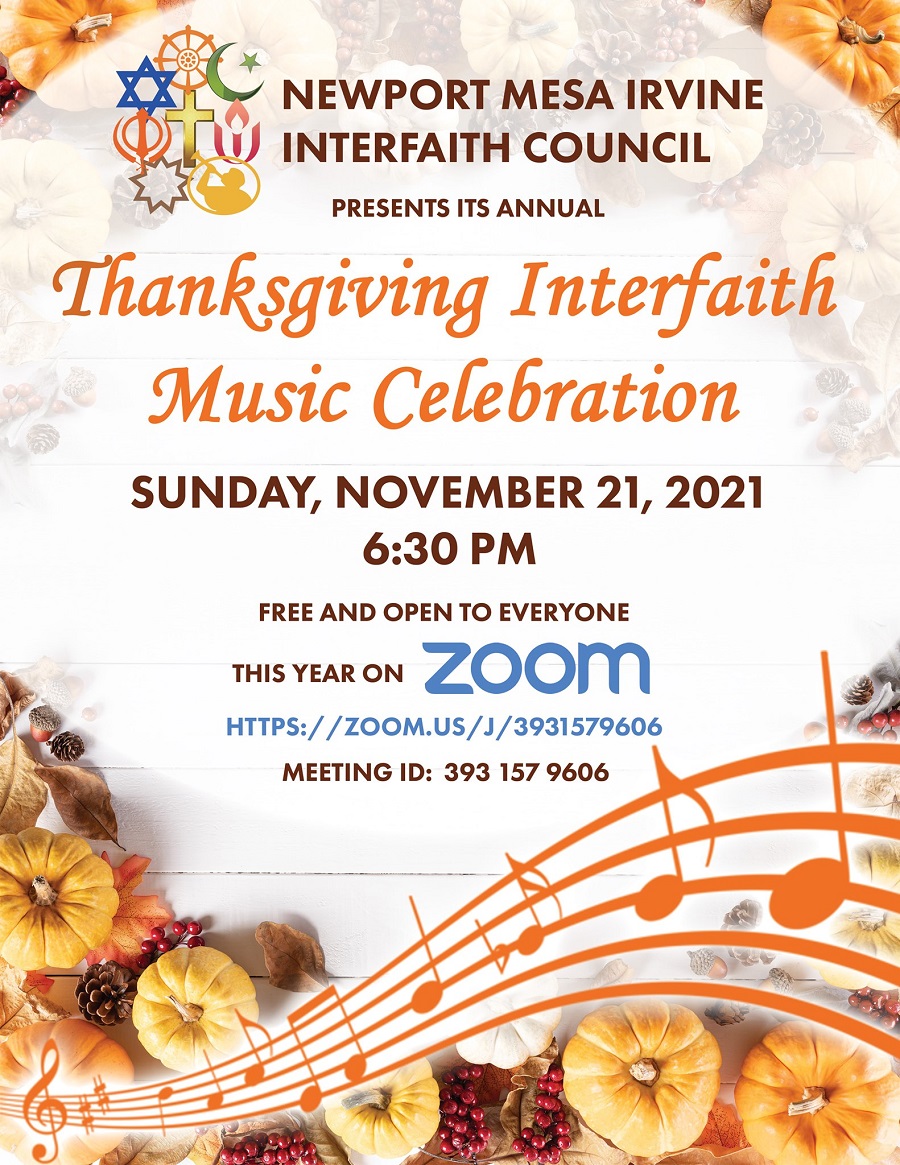 Love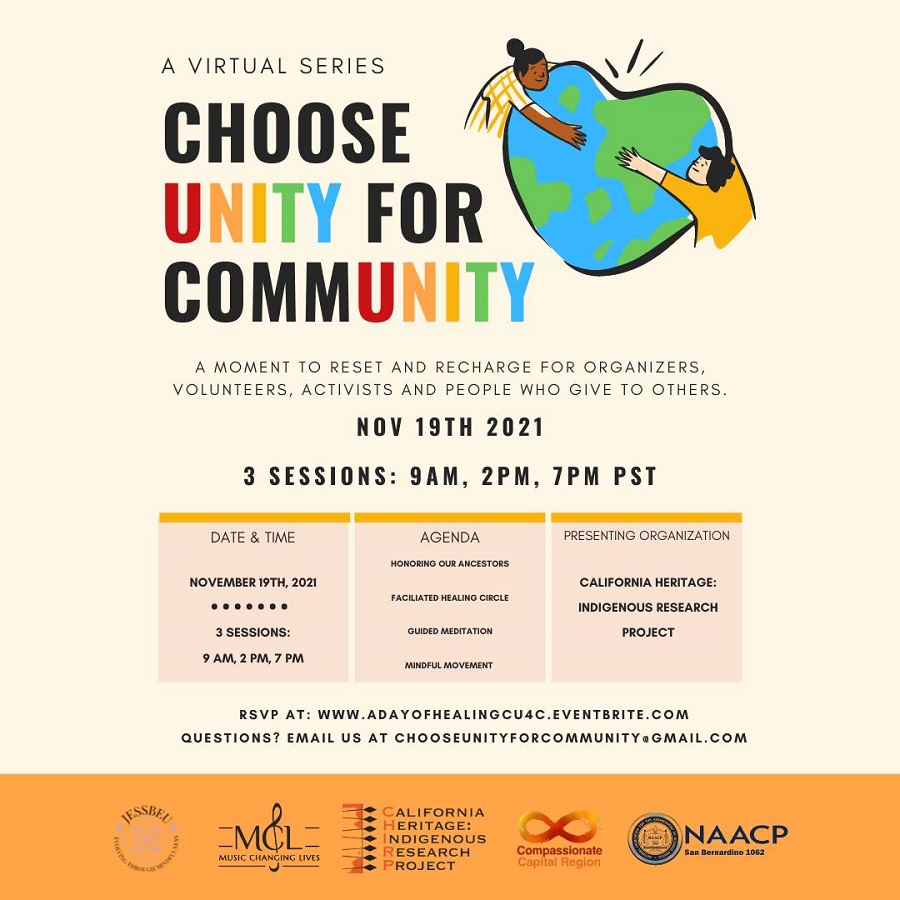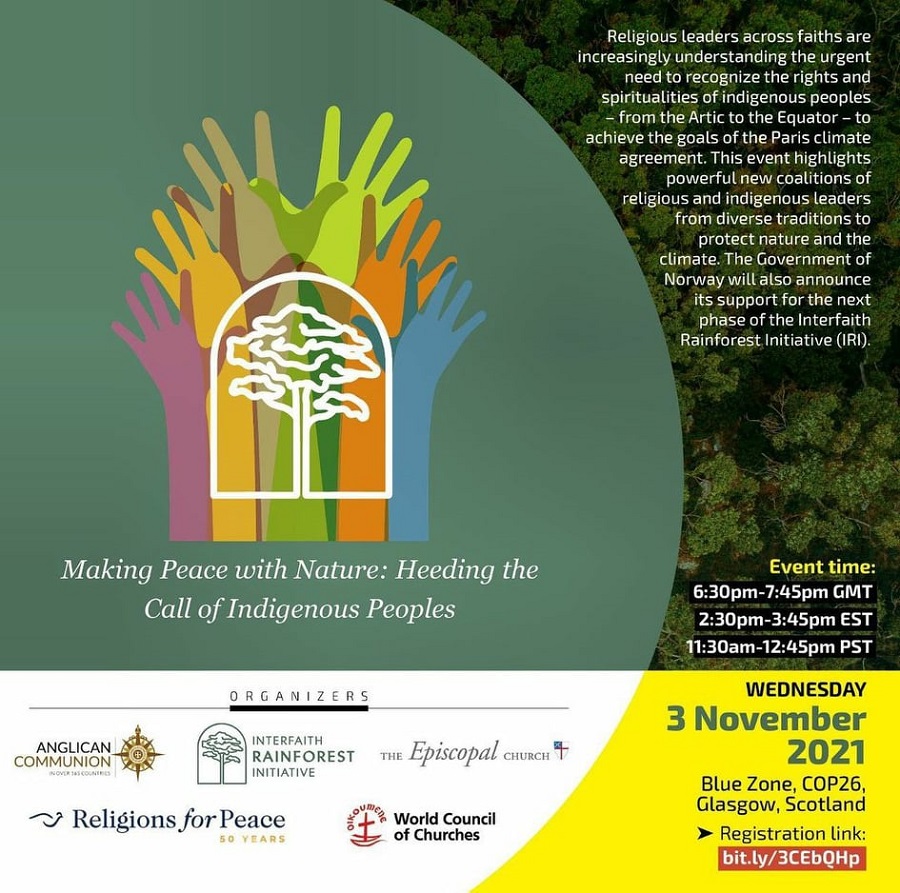 …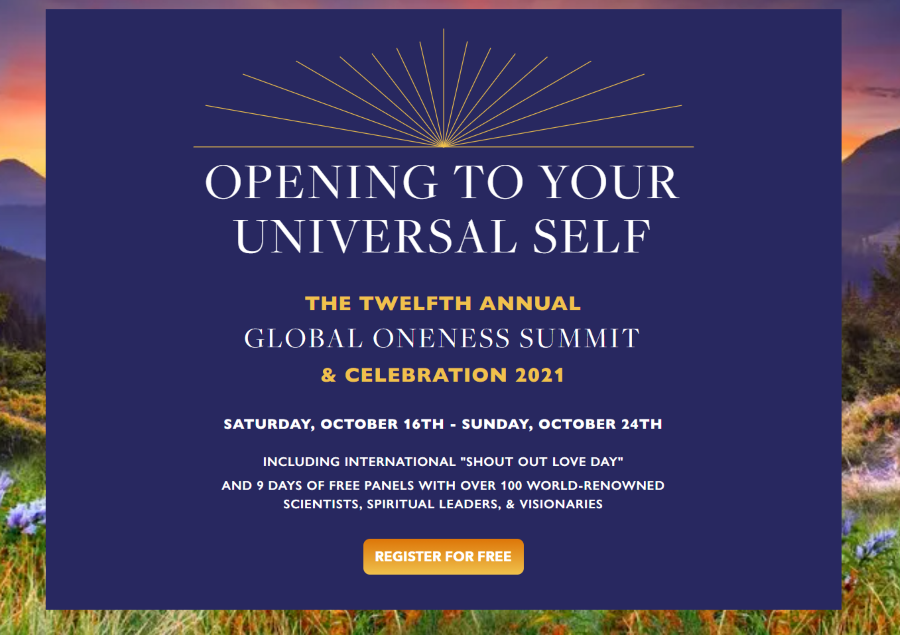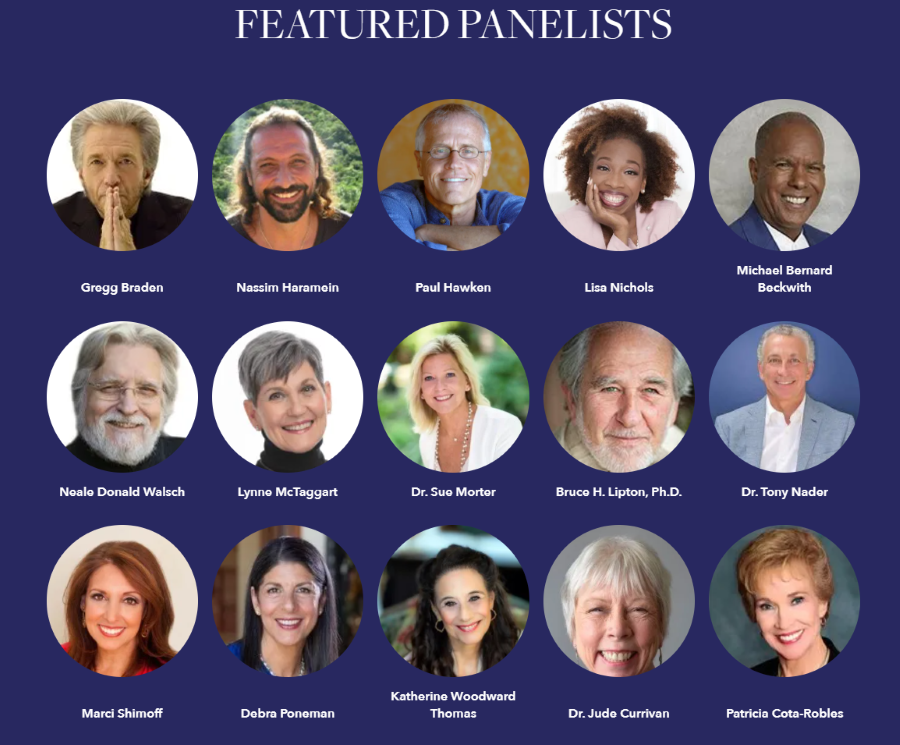 Click on top half of image above to Register for Free
Click on bottom half image above to see more Featured Speakers
Click on image below to View All Nine Days' Schedule

…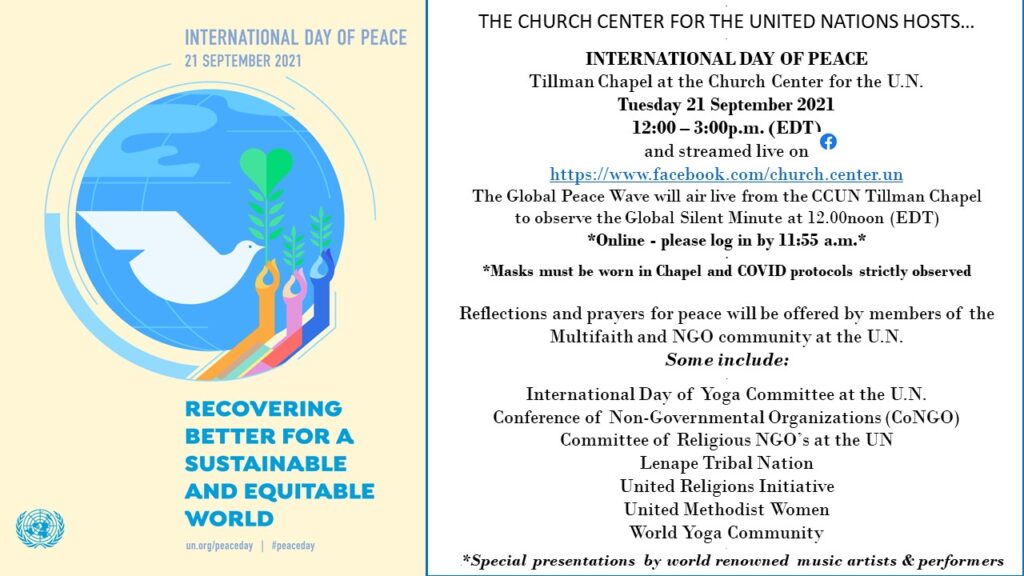 …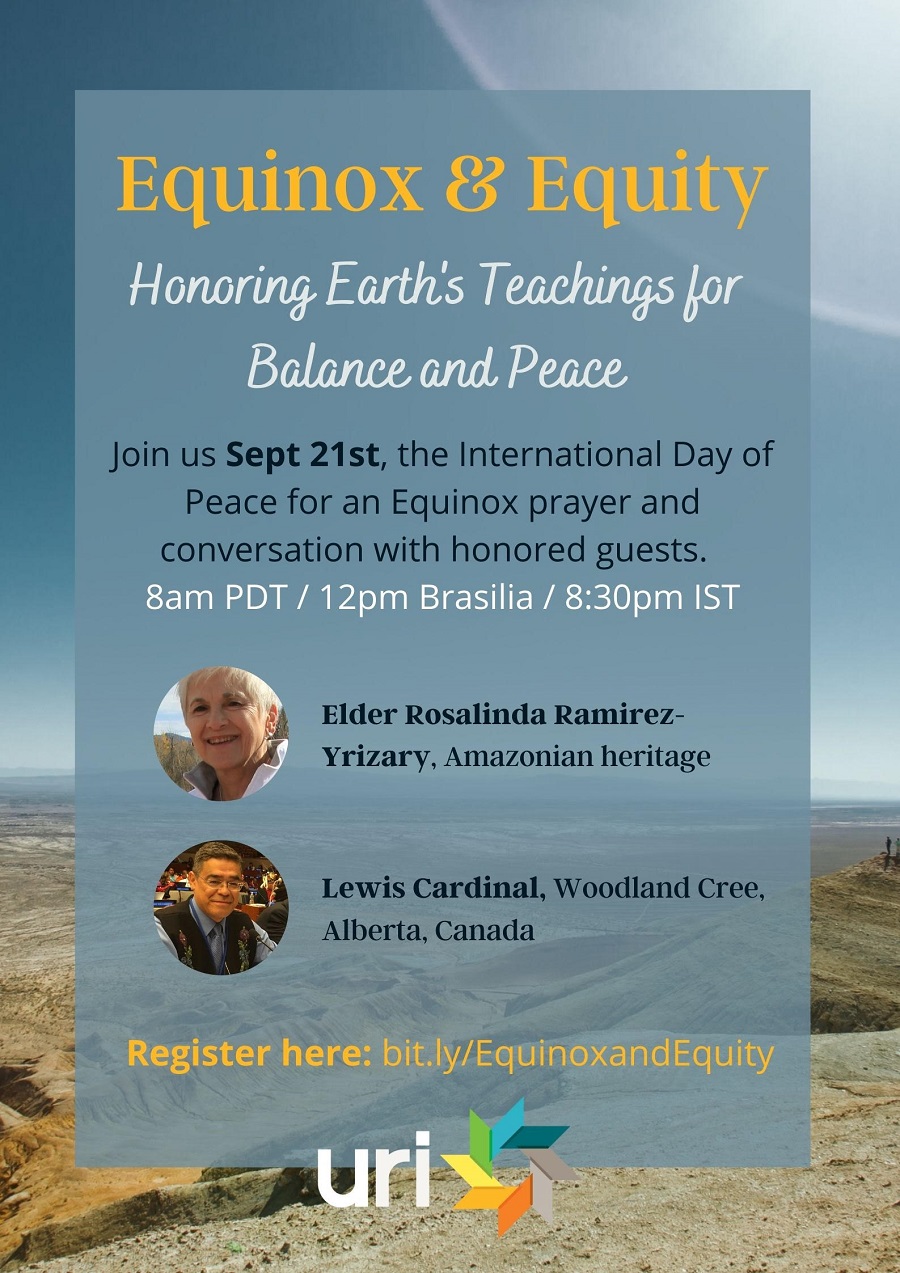 …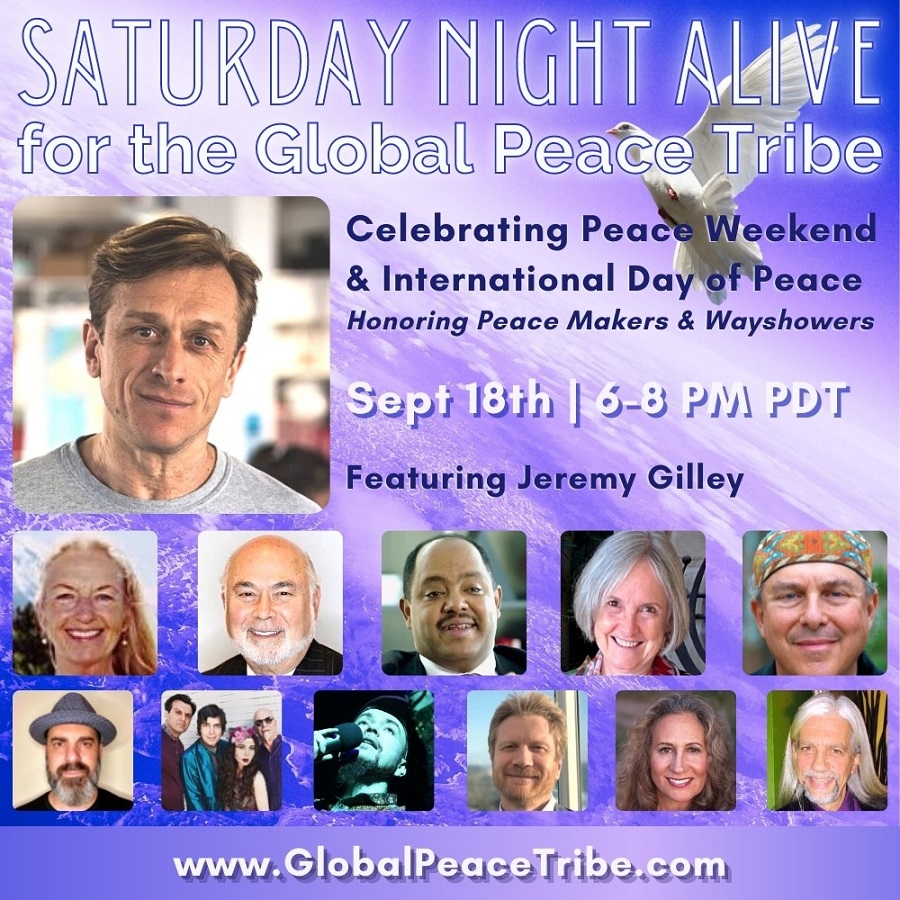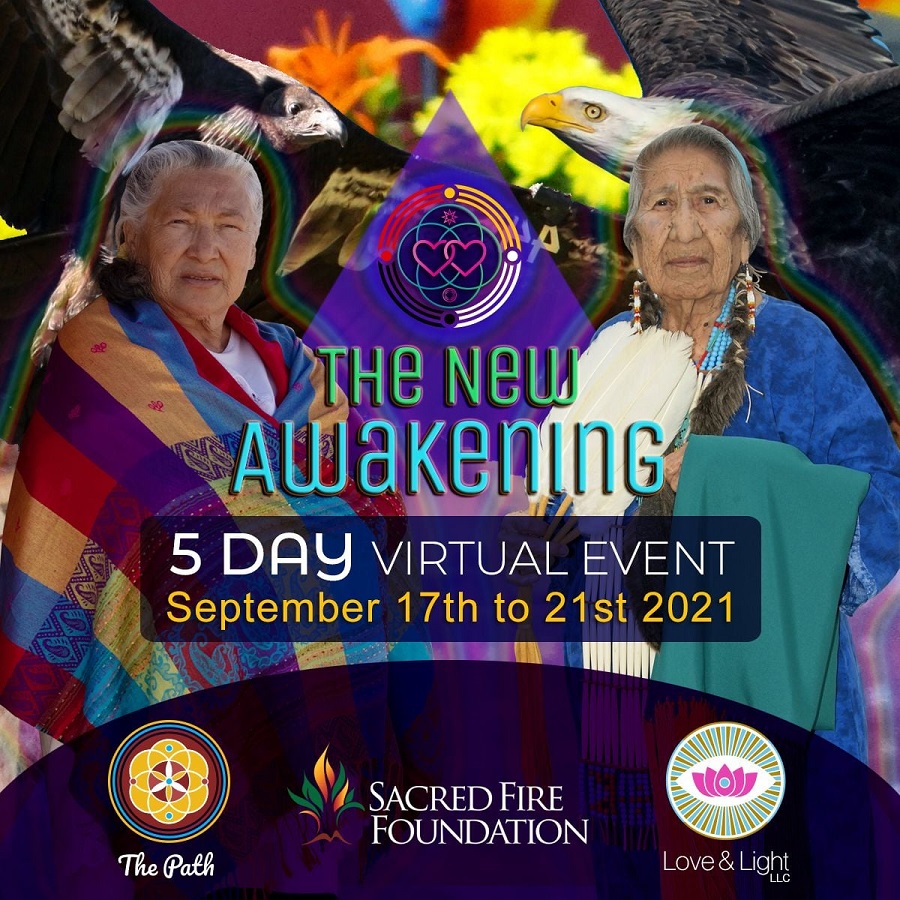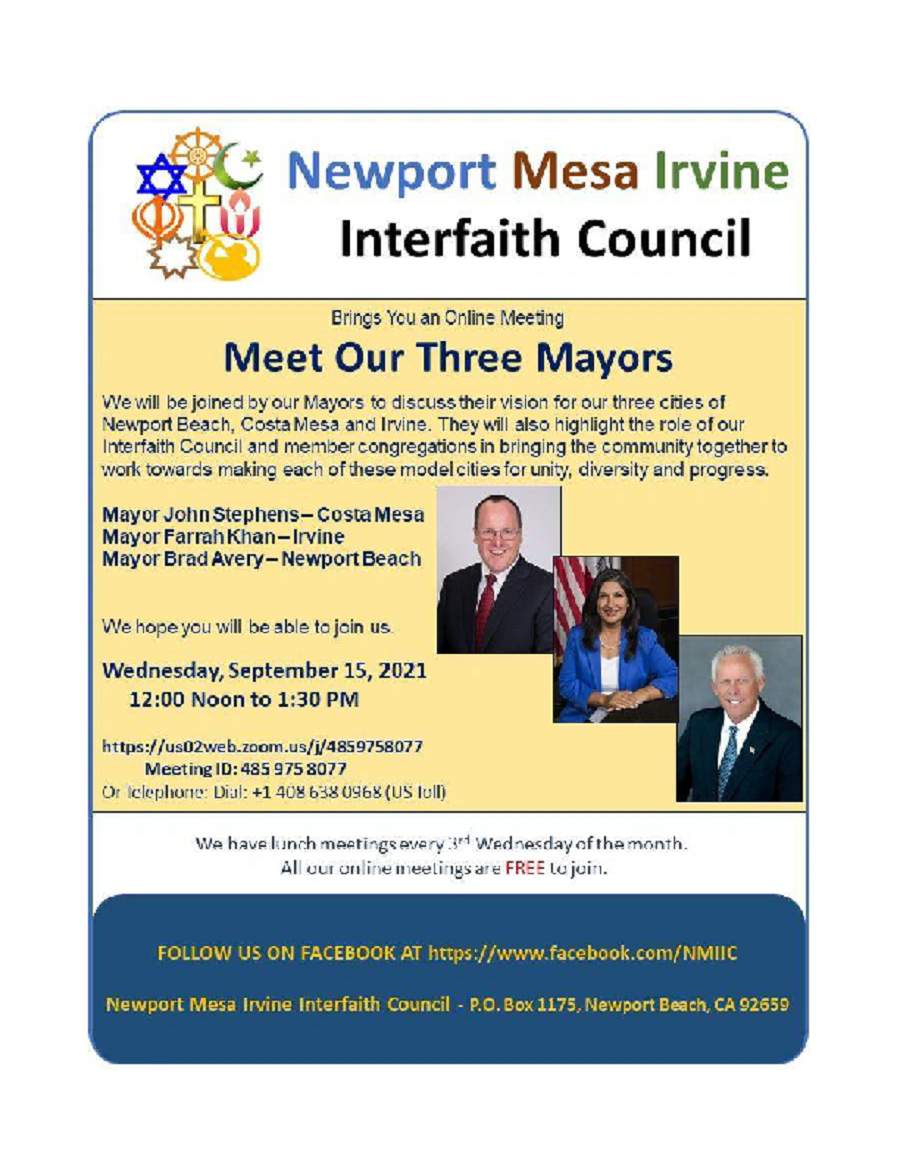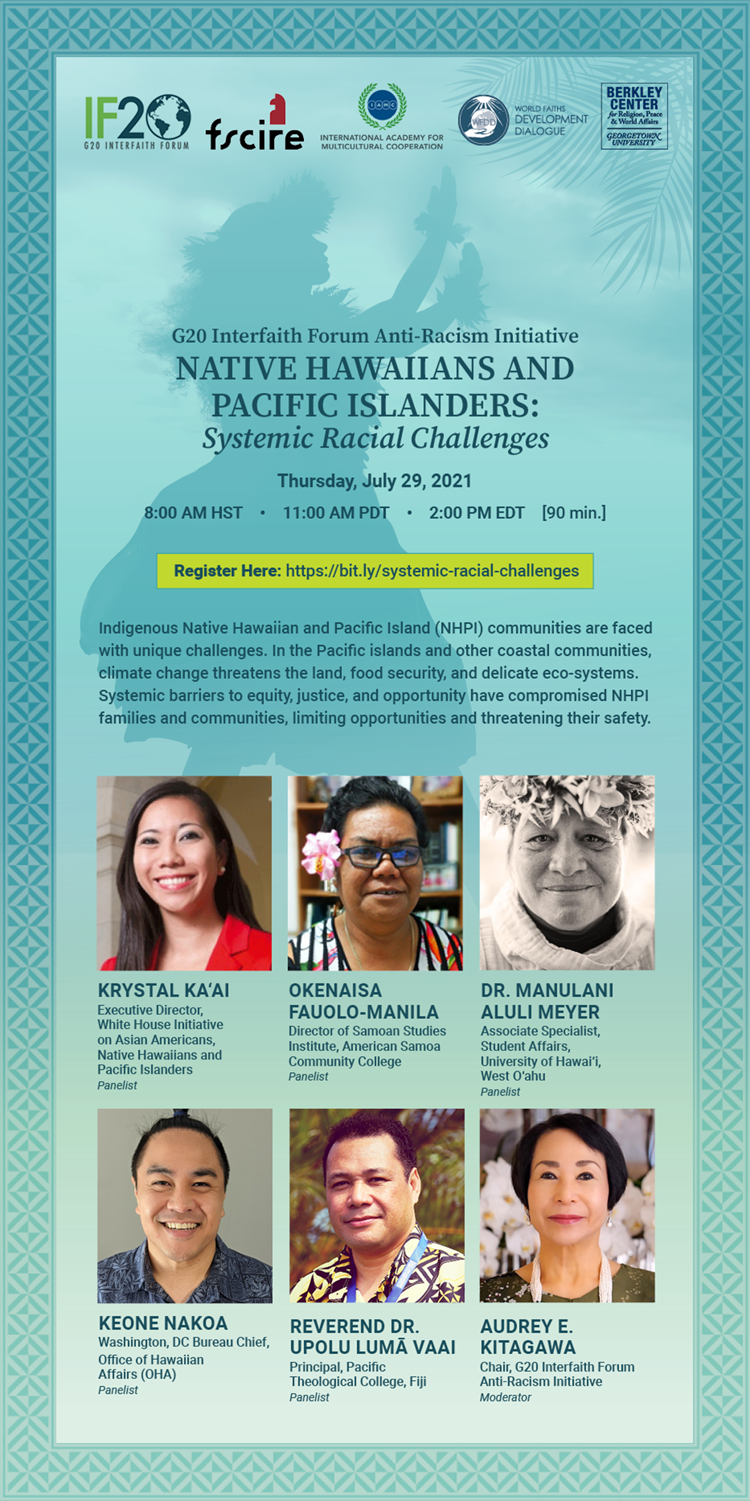 …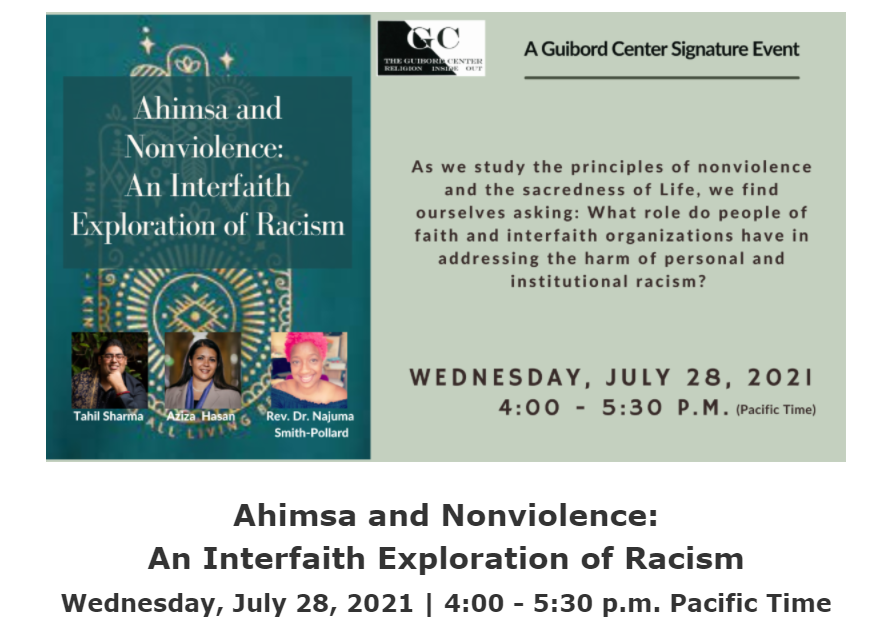 …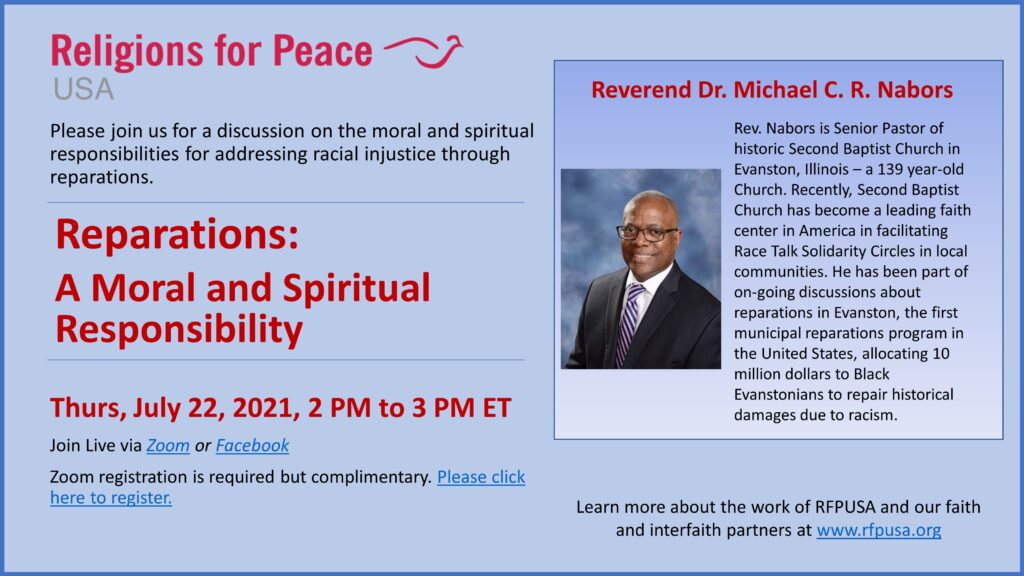 …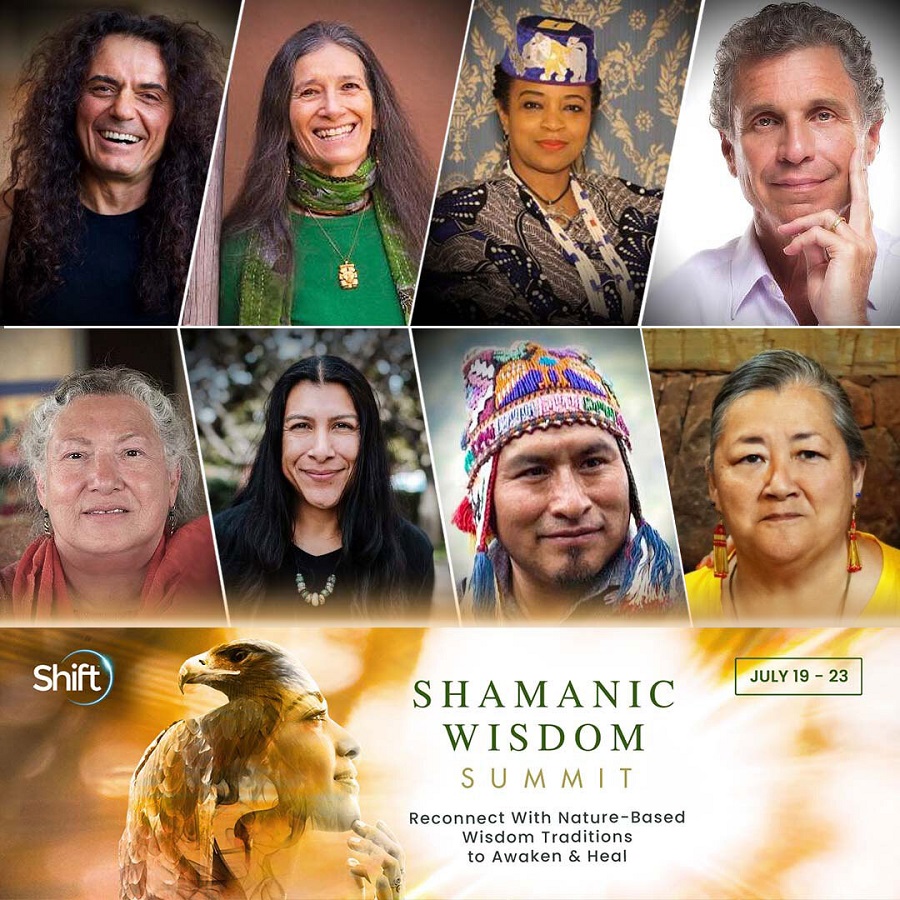 …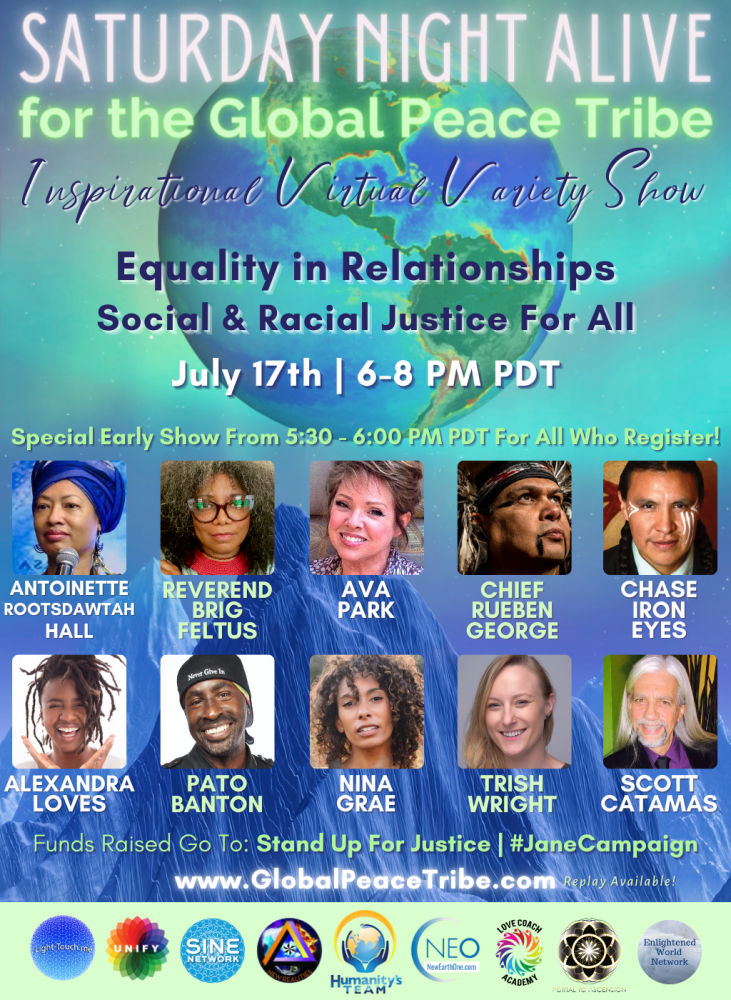 …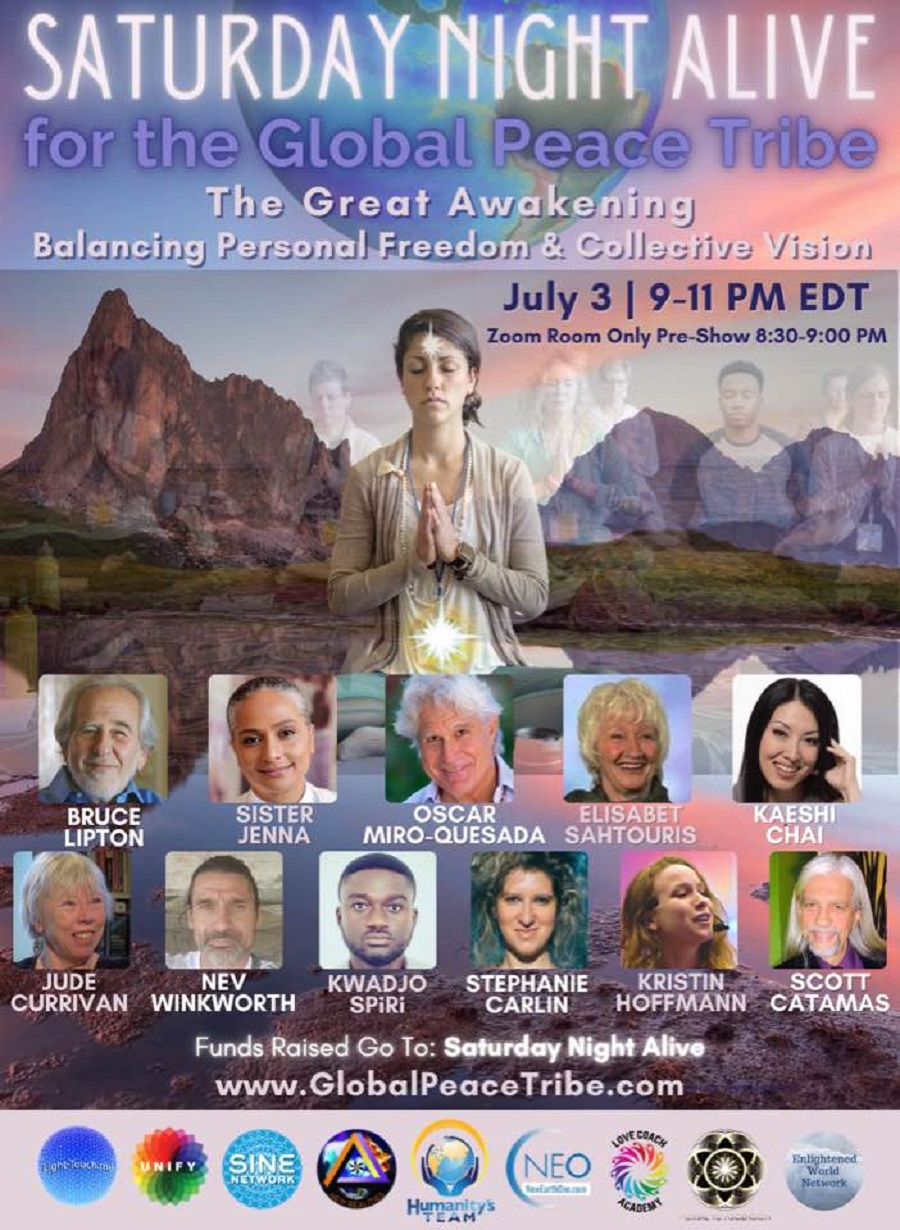 …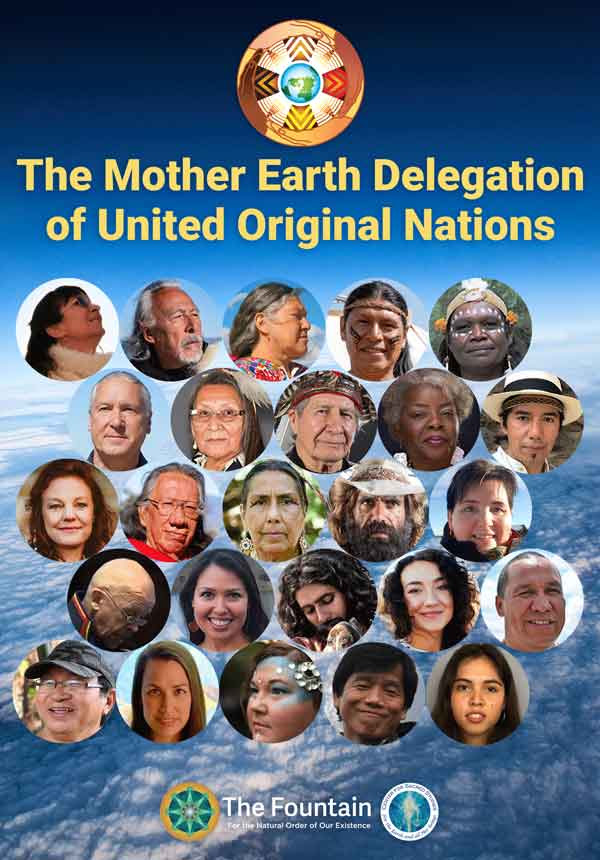 The Mother Earth Delegation of United Original Nations!
Hear the wisdom shared by a delegation of elders who come with directions
from Mother Earth to help us walk through these times of great chaos and change.
1.5-hour Free Online Conference July 17, 2021, @ 2 PM Pacific
=================================================================================
=================================================================================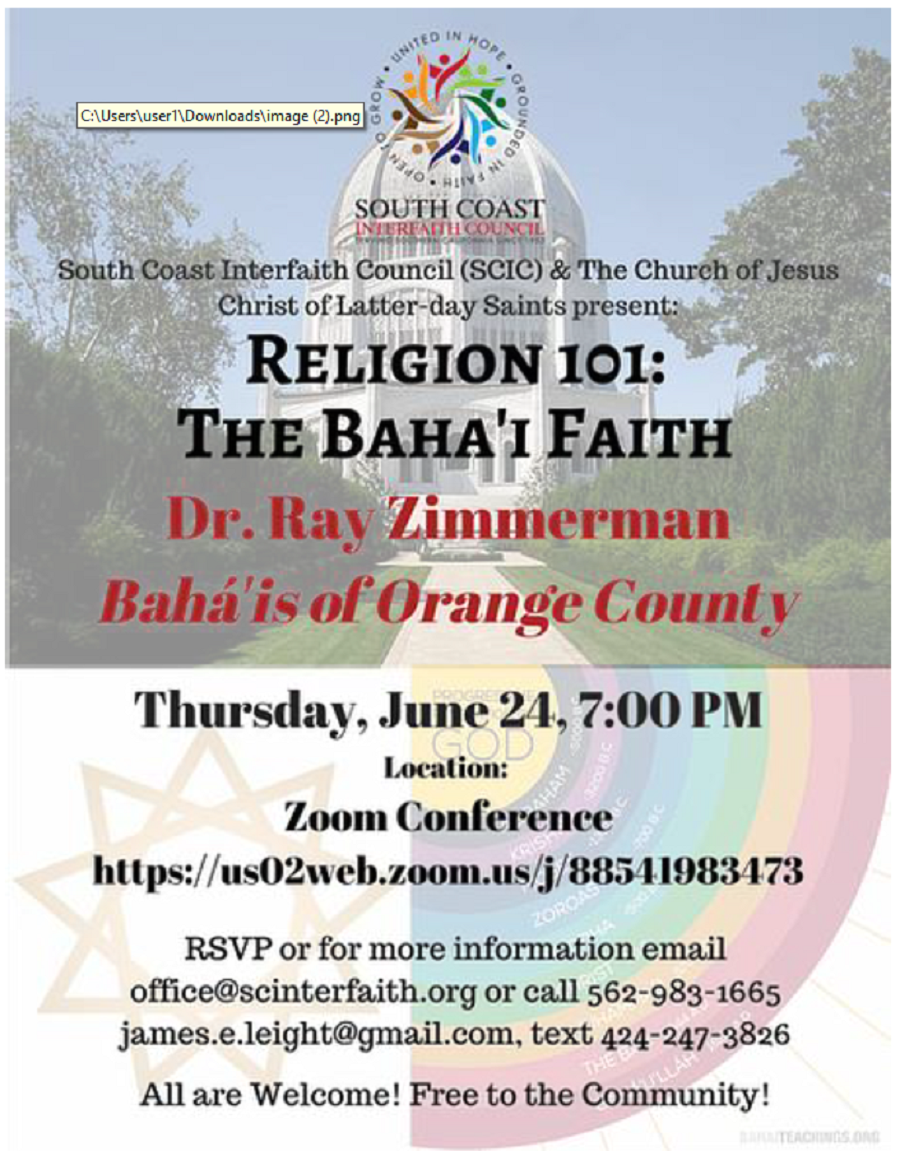 Peace
…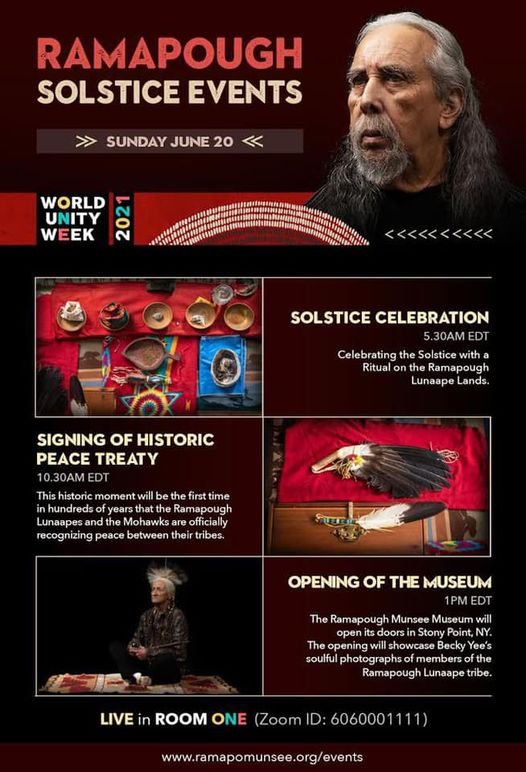 …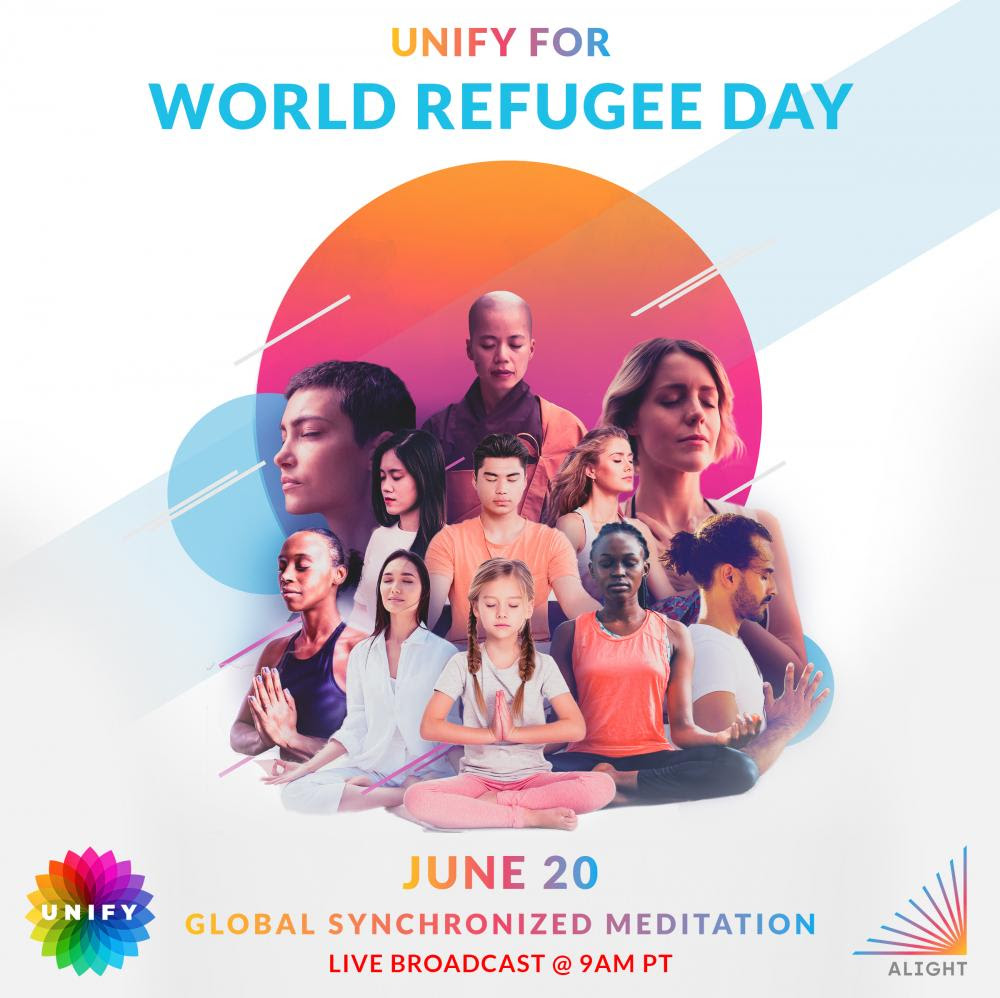 …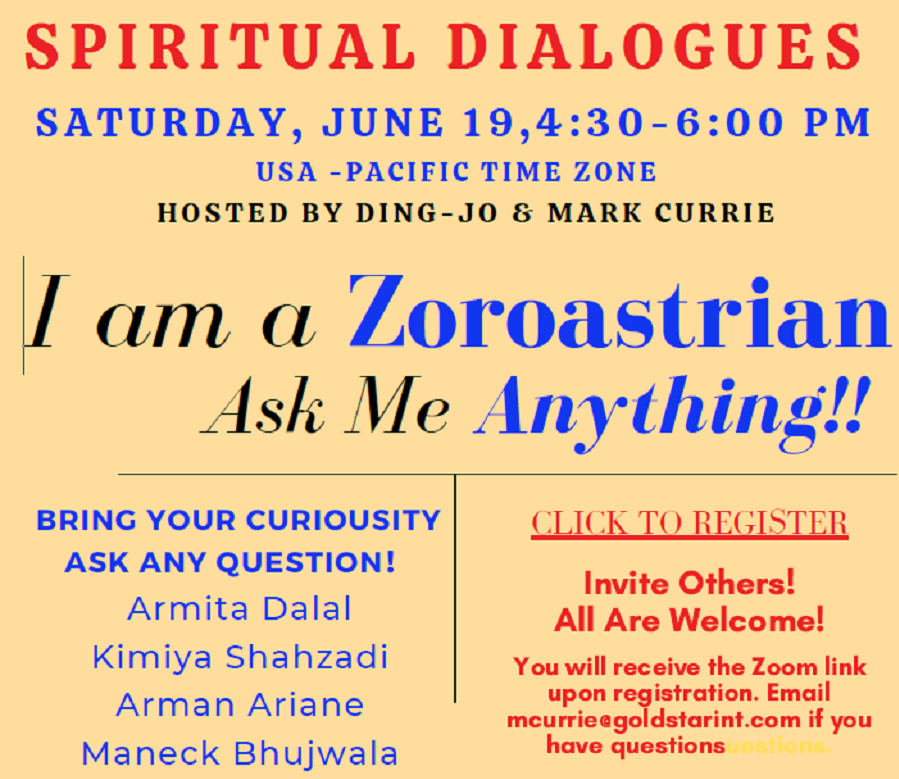 …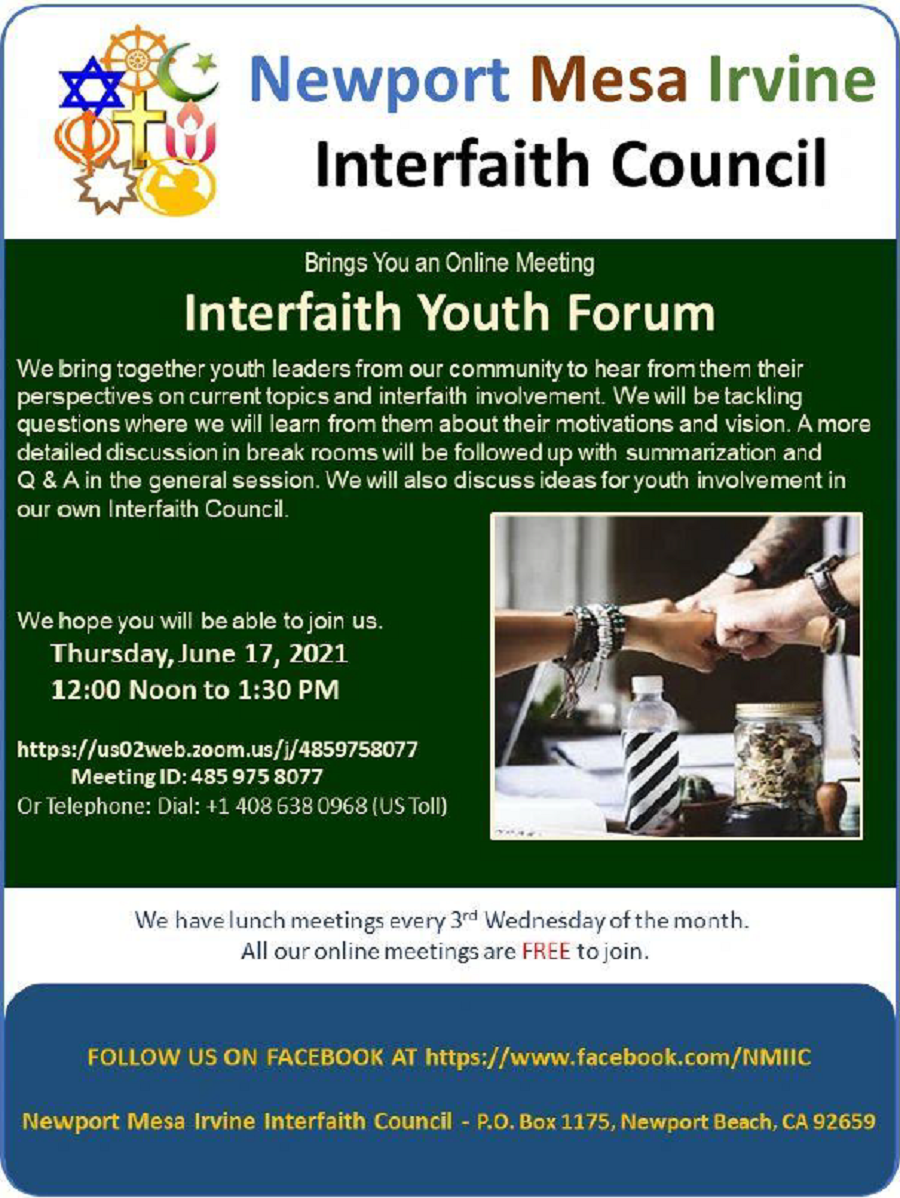 …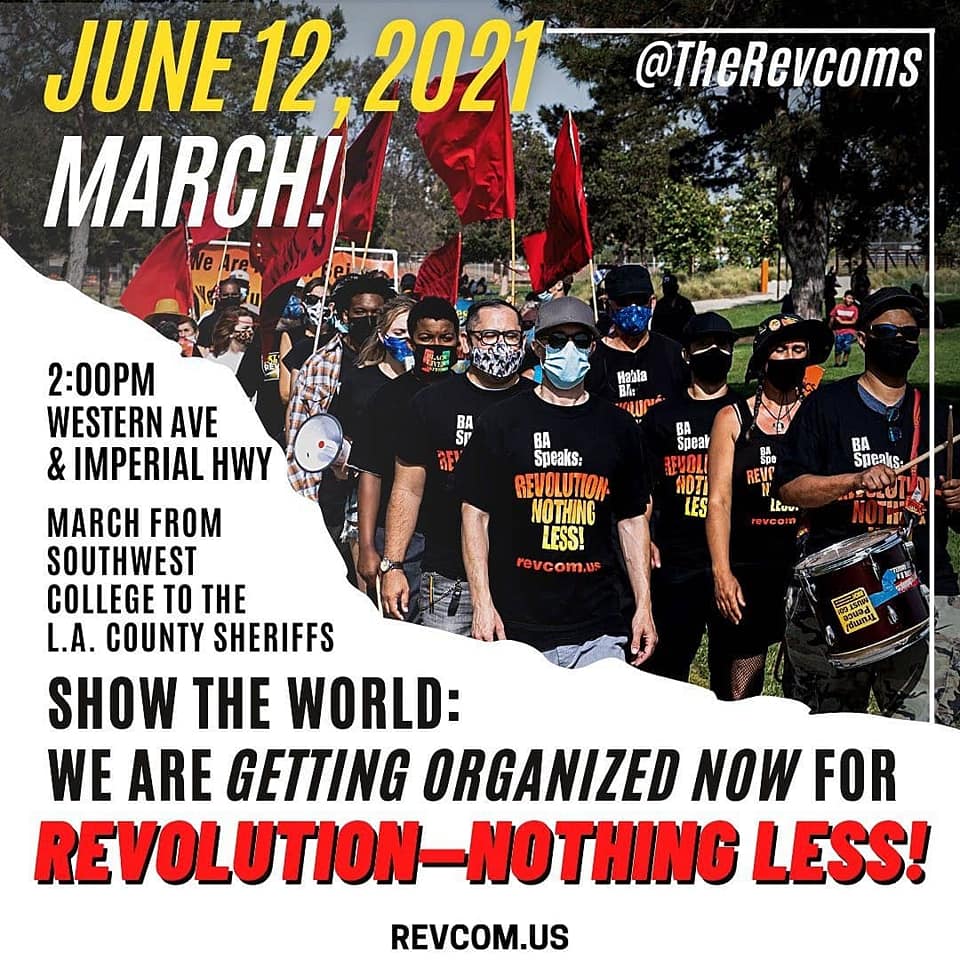 …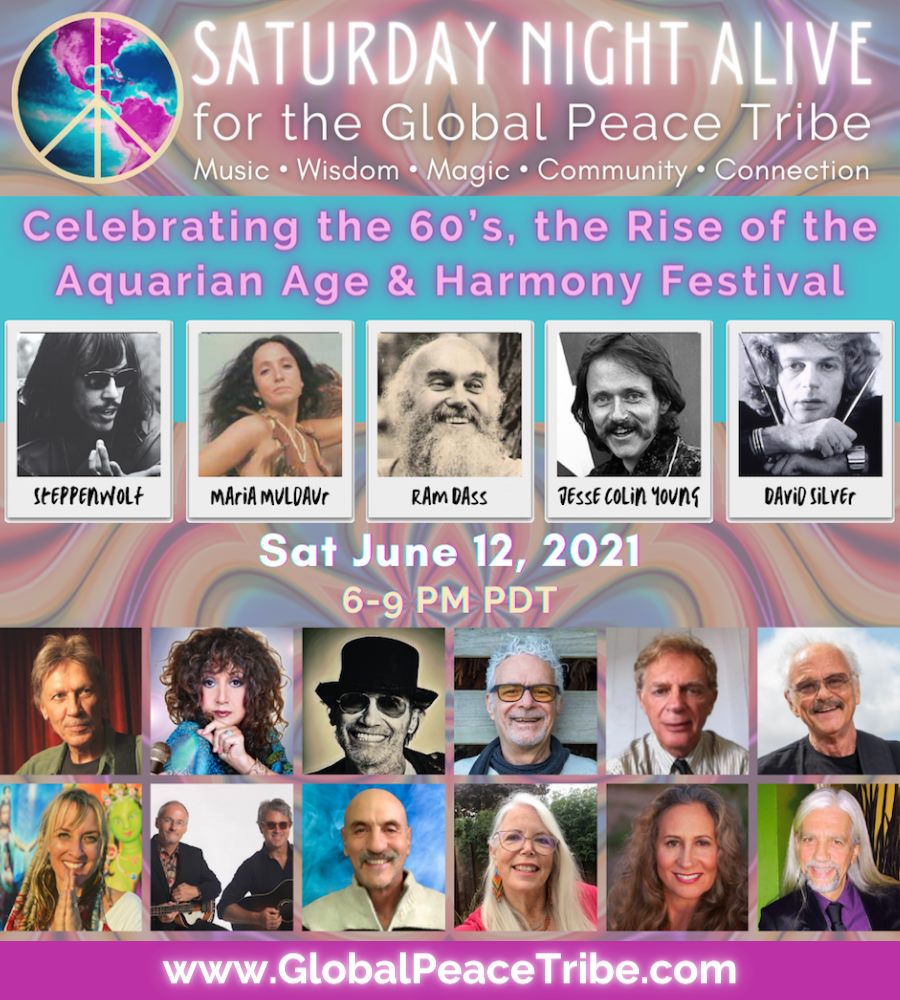 …

…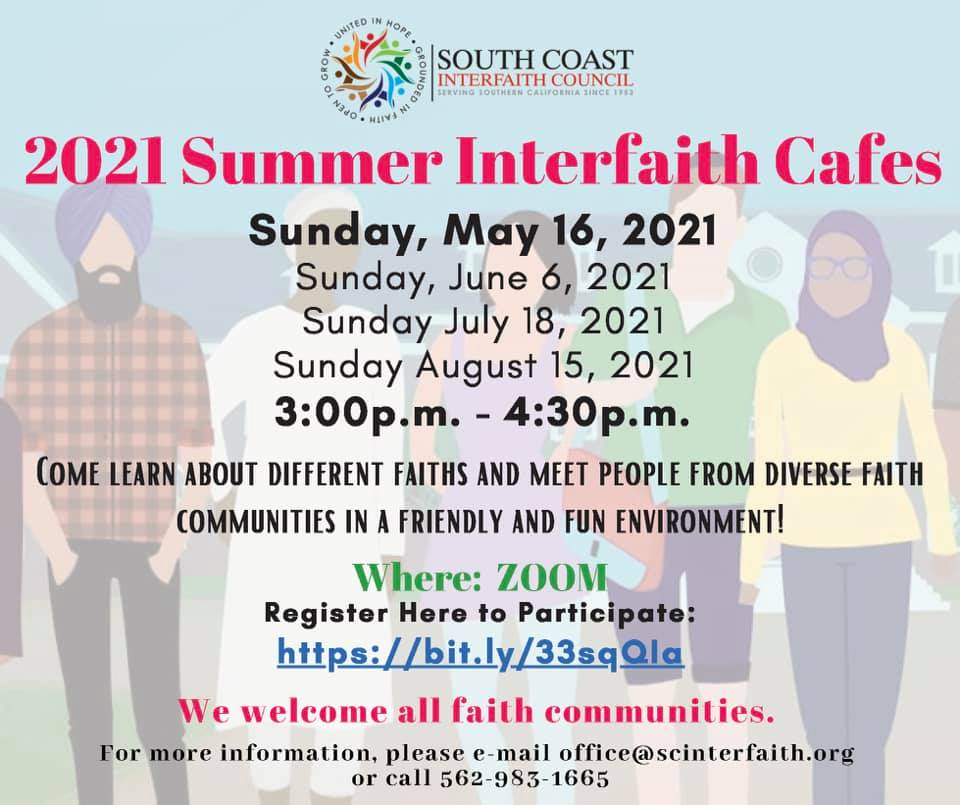 …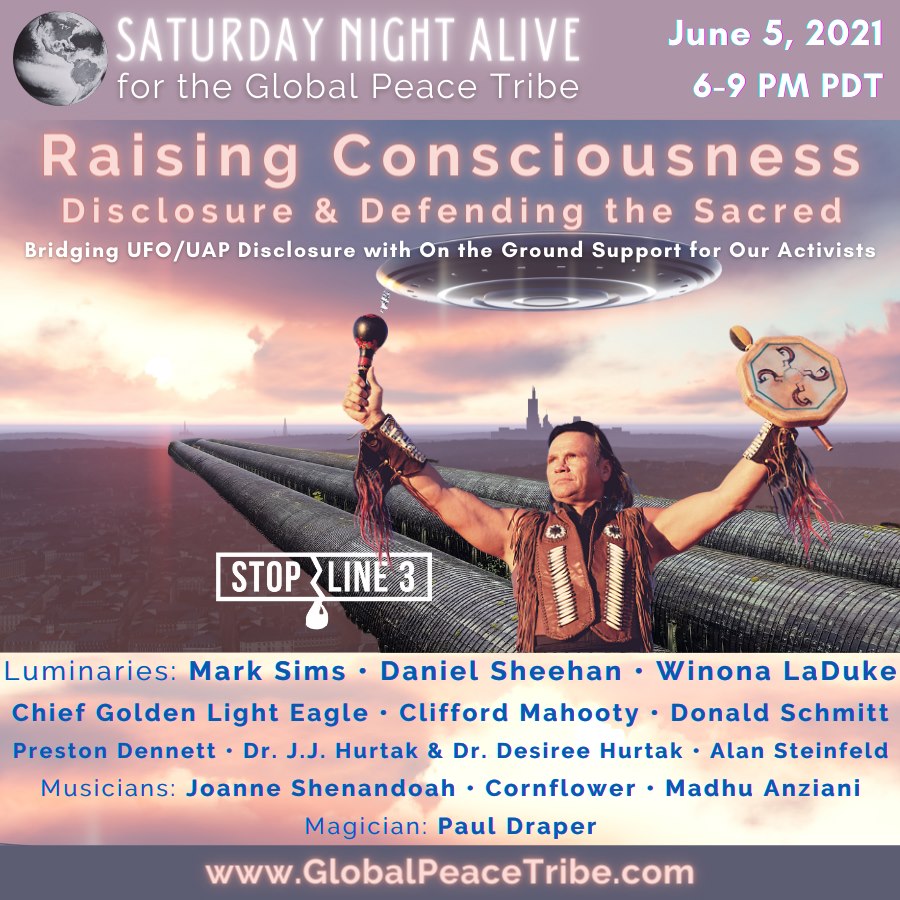 …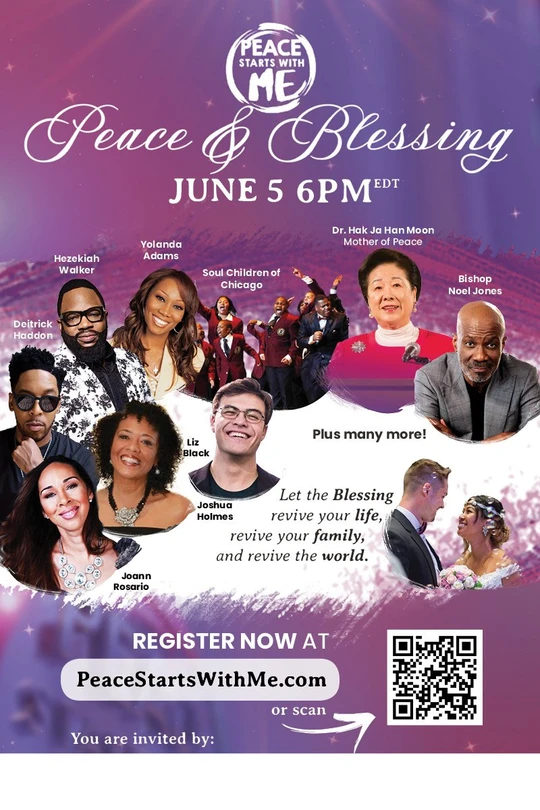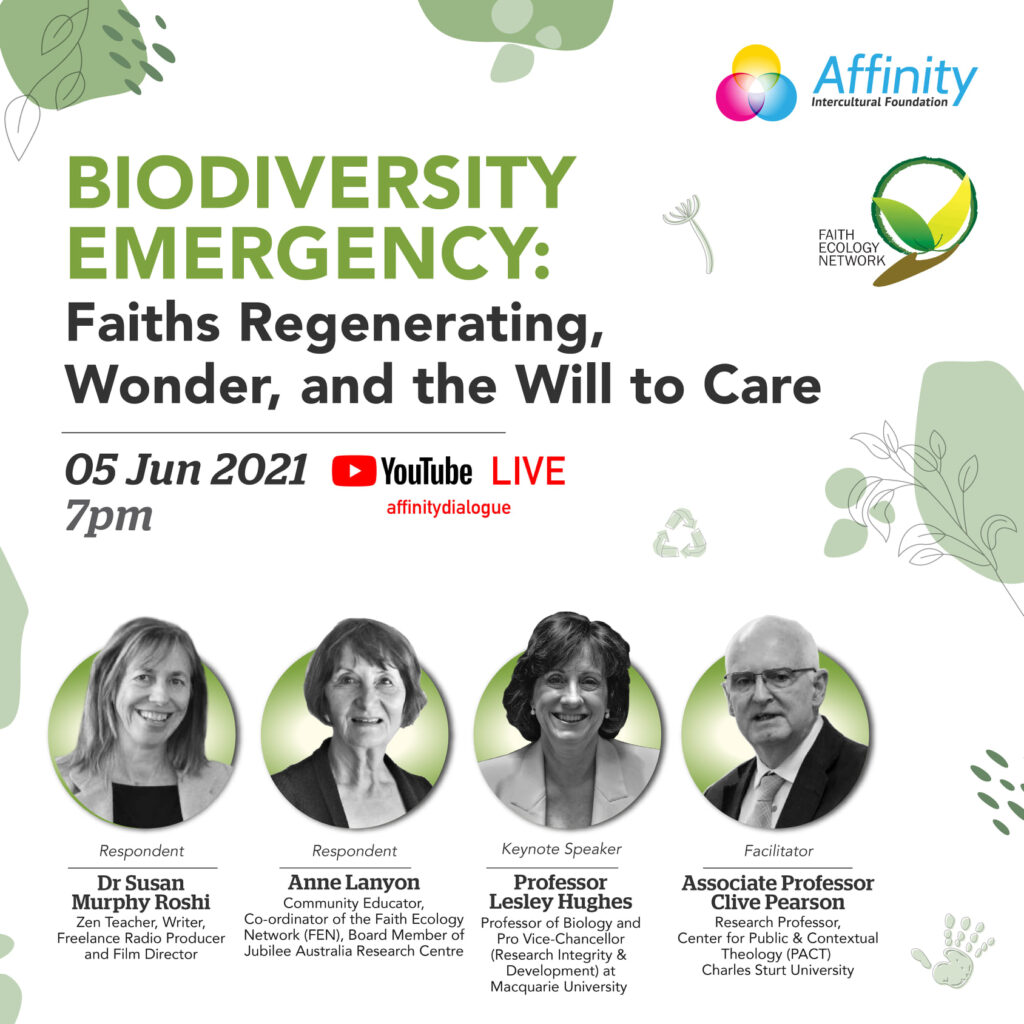 …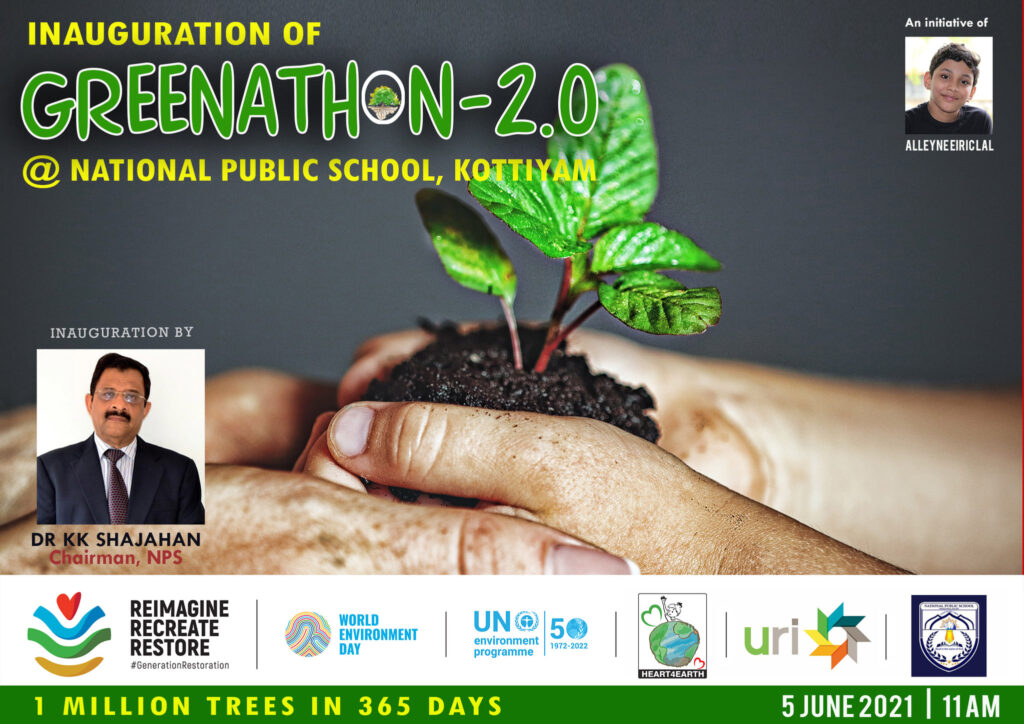 …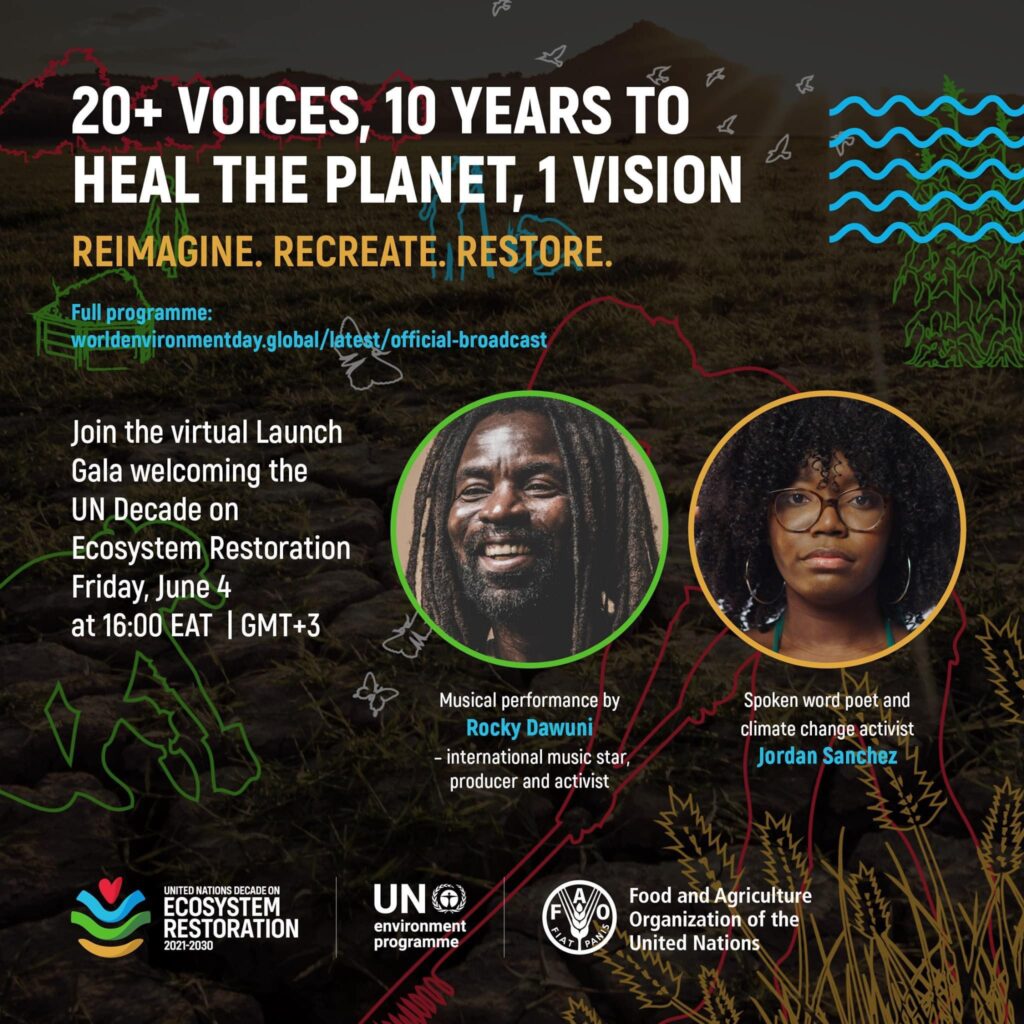 …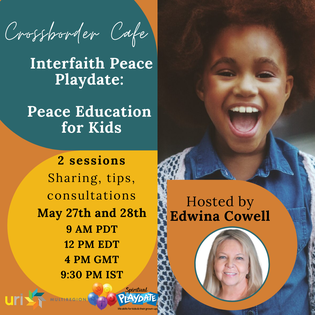 …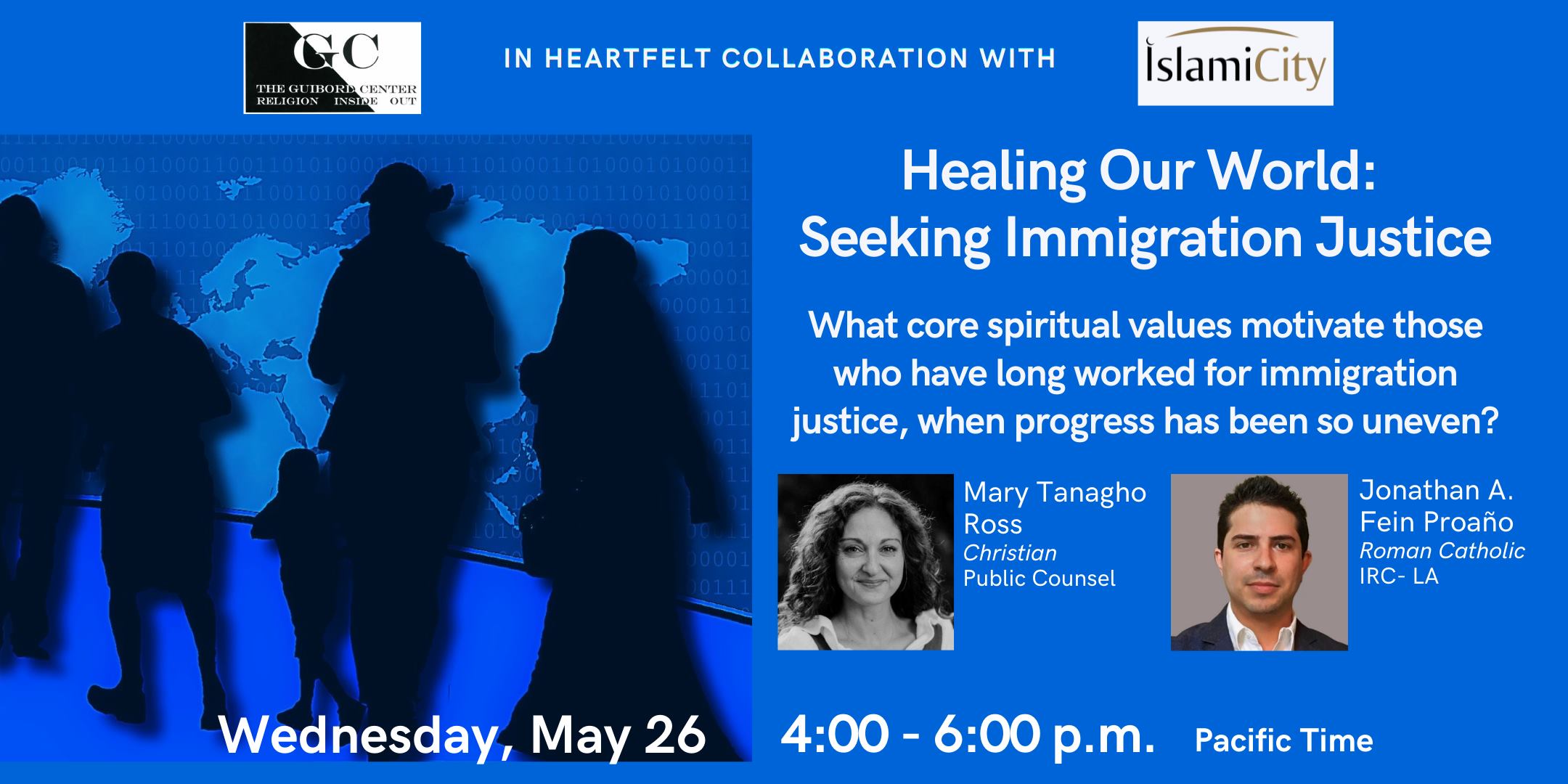 …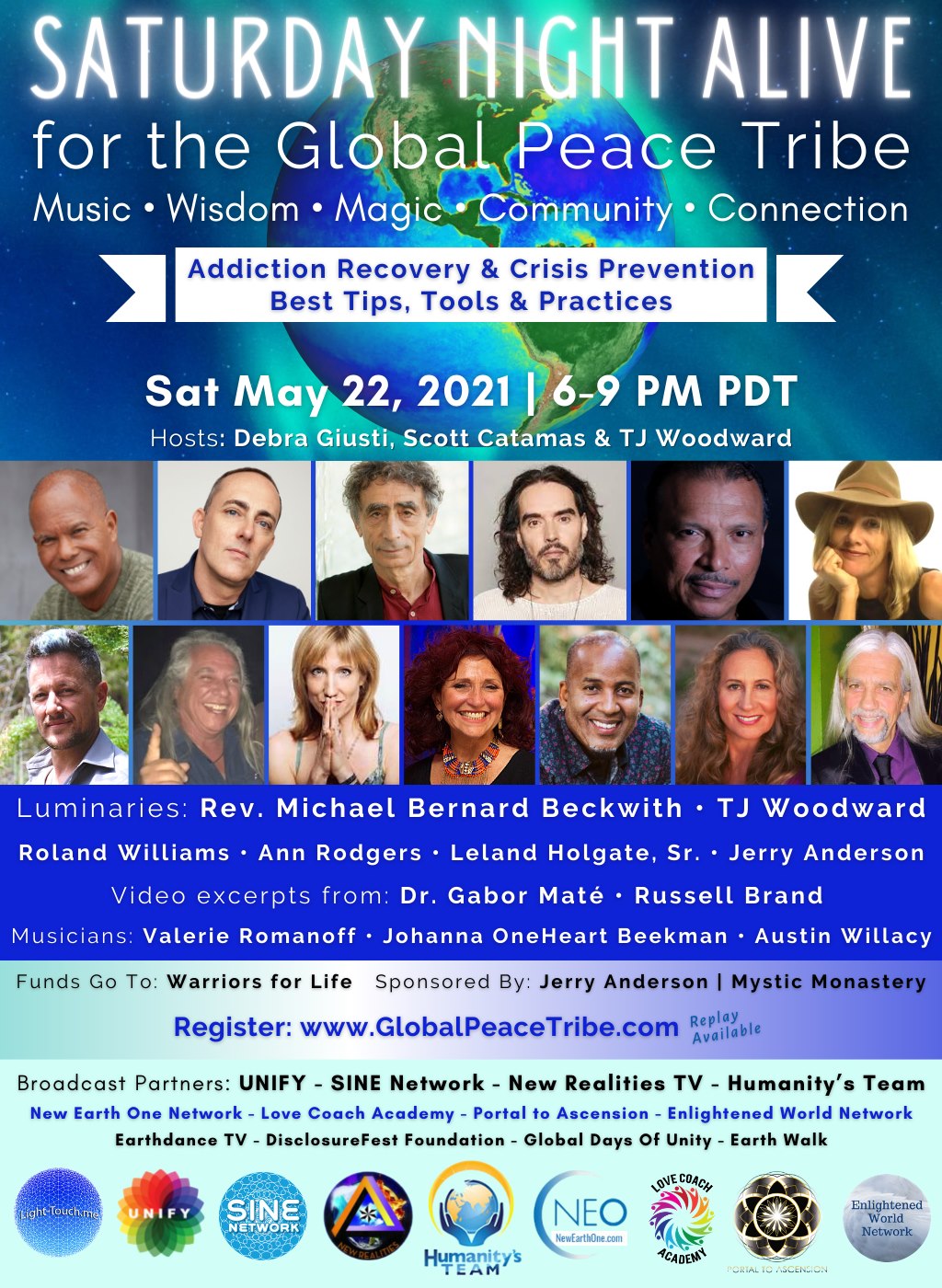 …
…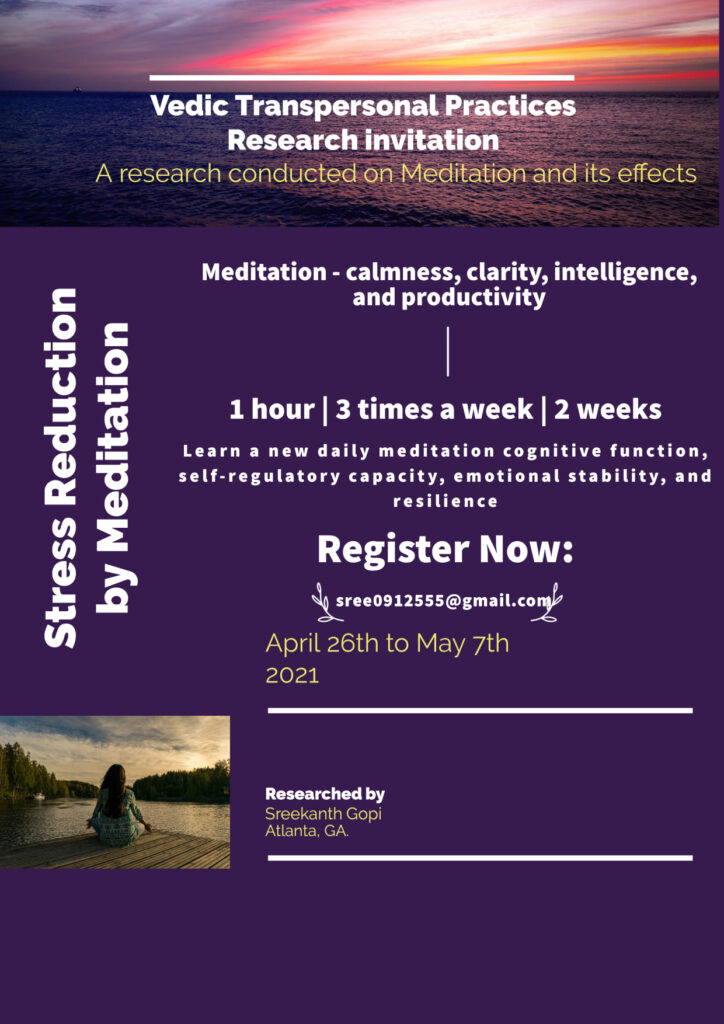 hey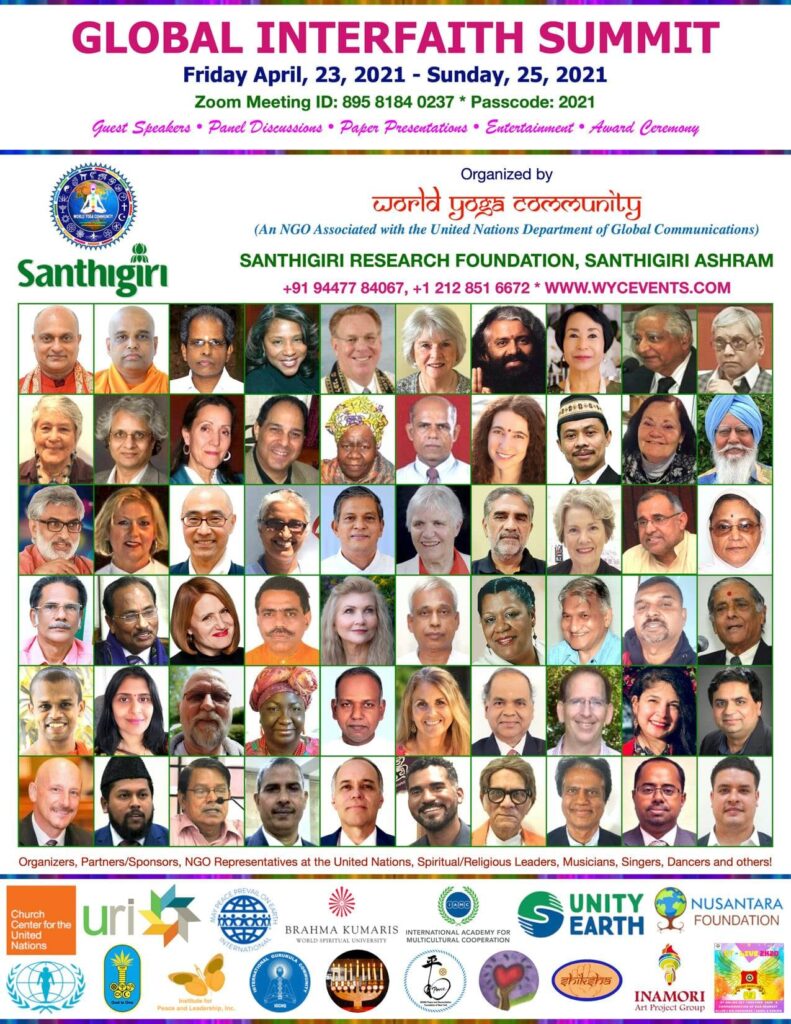 …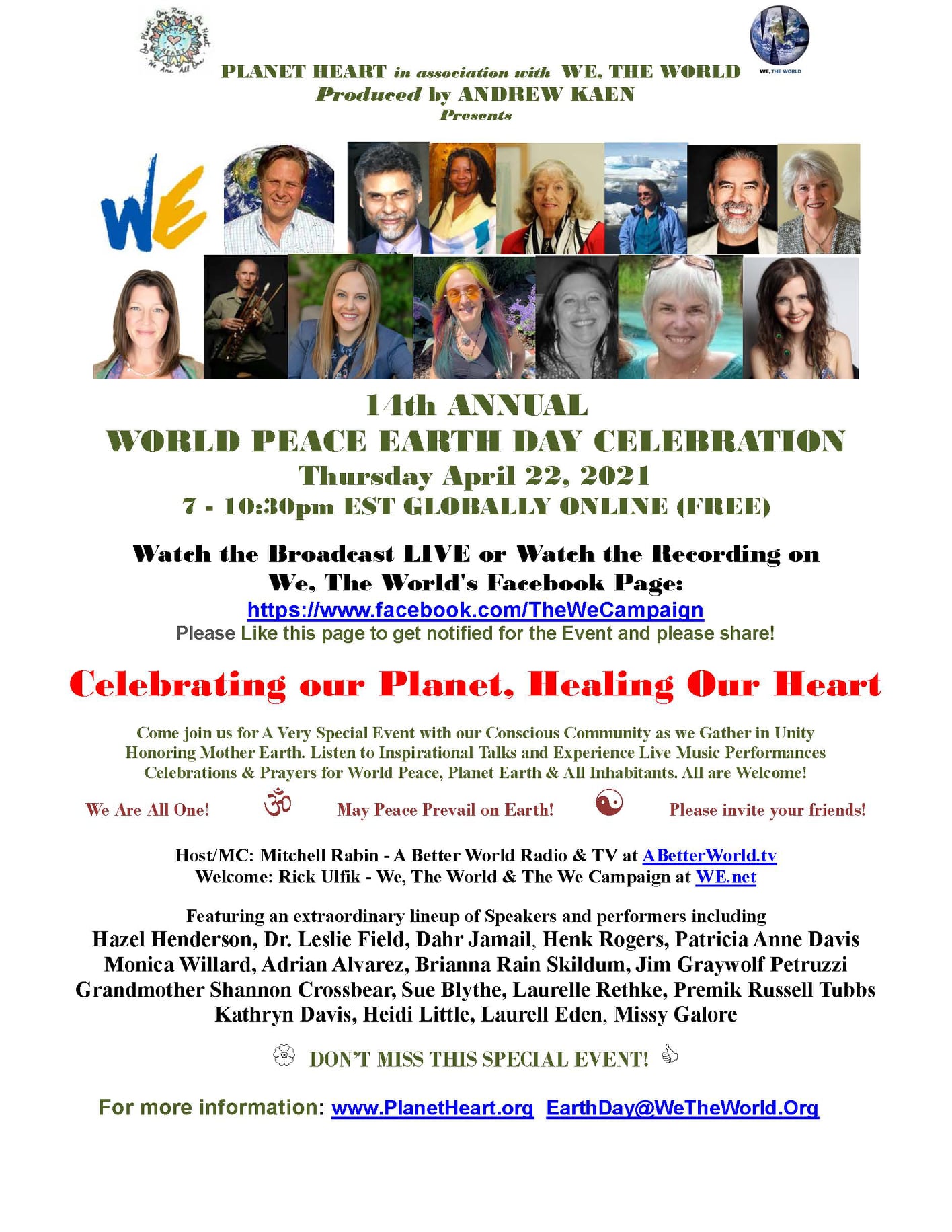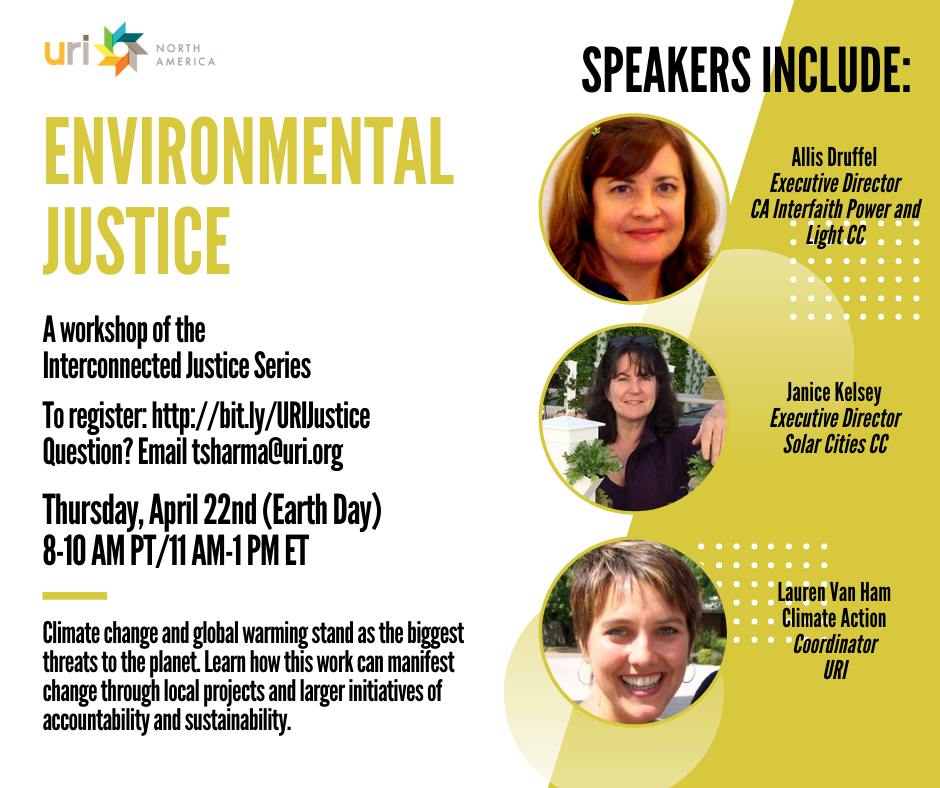 …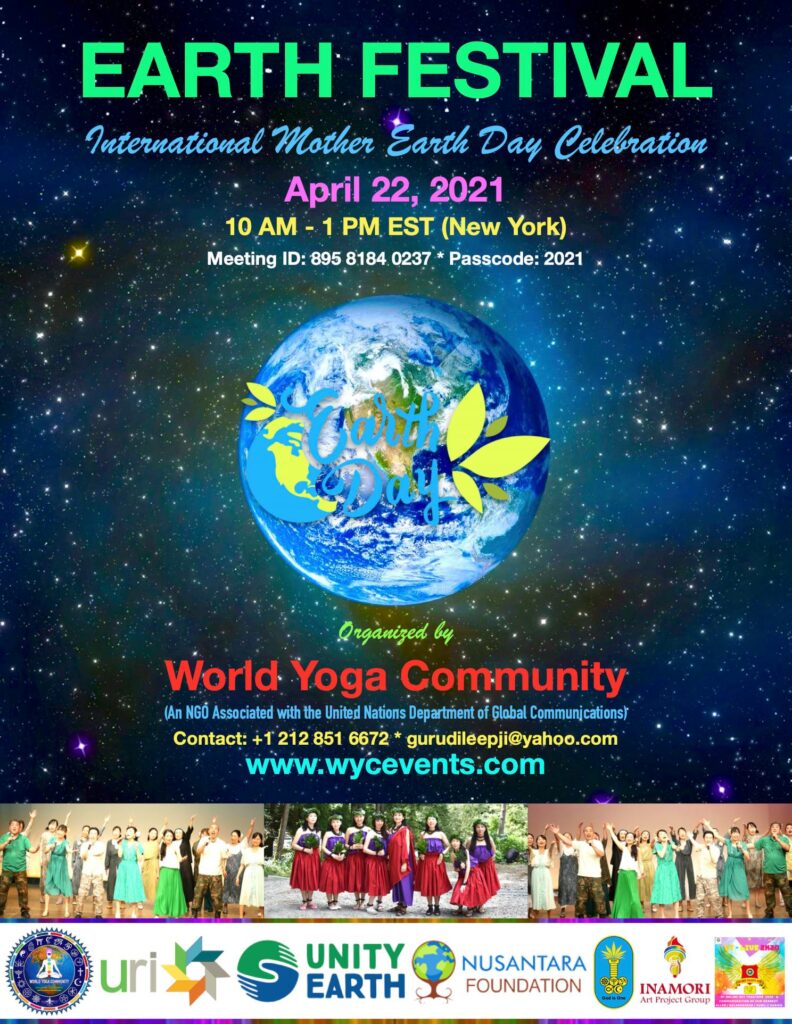 …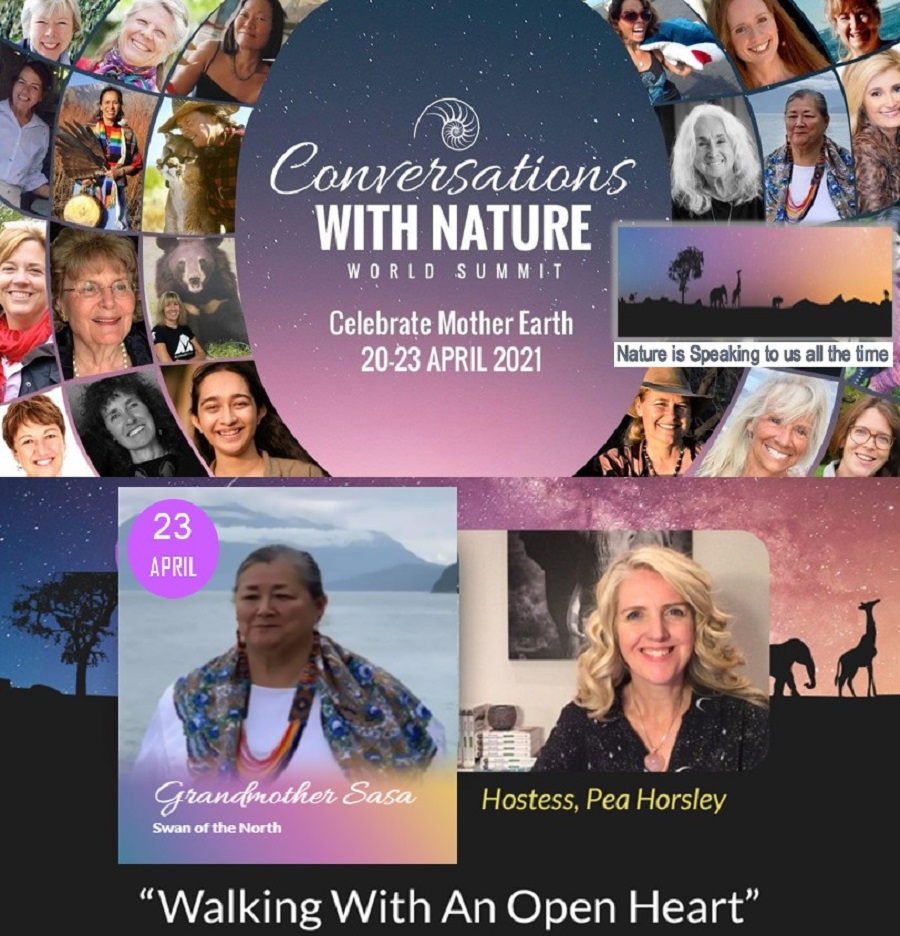 …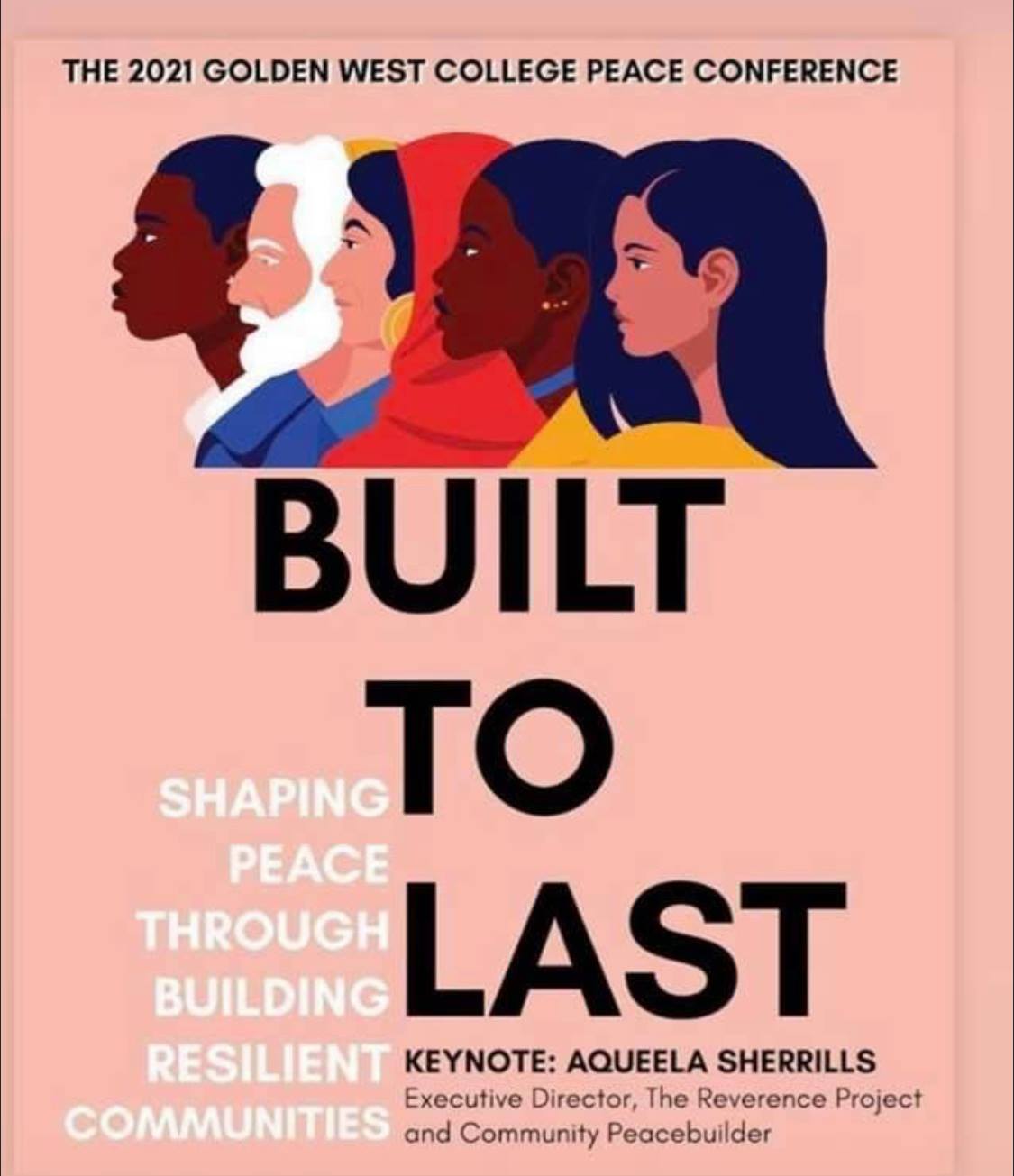 Peace Conference on April 21st from 4:30 pm to 7:30 pm
Zoom Meeting ID: 945 0002 3950
https://www.goldenwestcollege.edu/peace/peace-conference/peaceconf21/index.html
…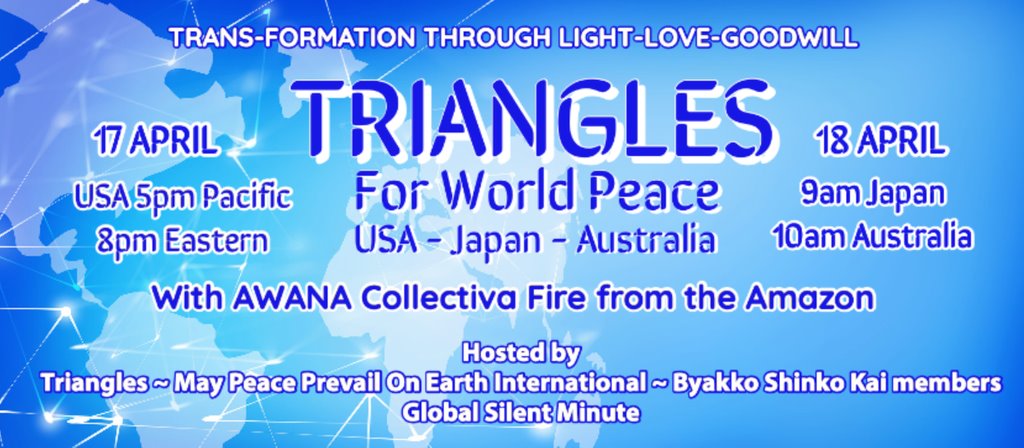 Zoom Meeting ID:  833 1995 5658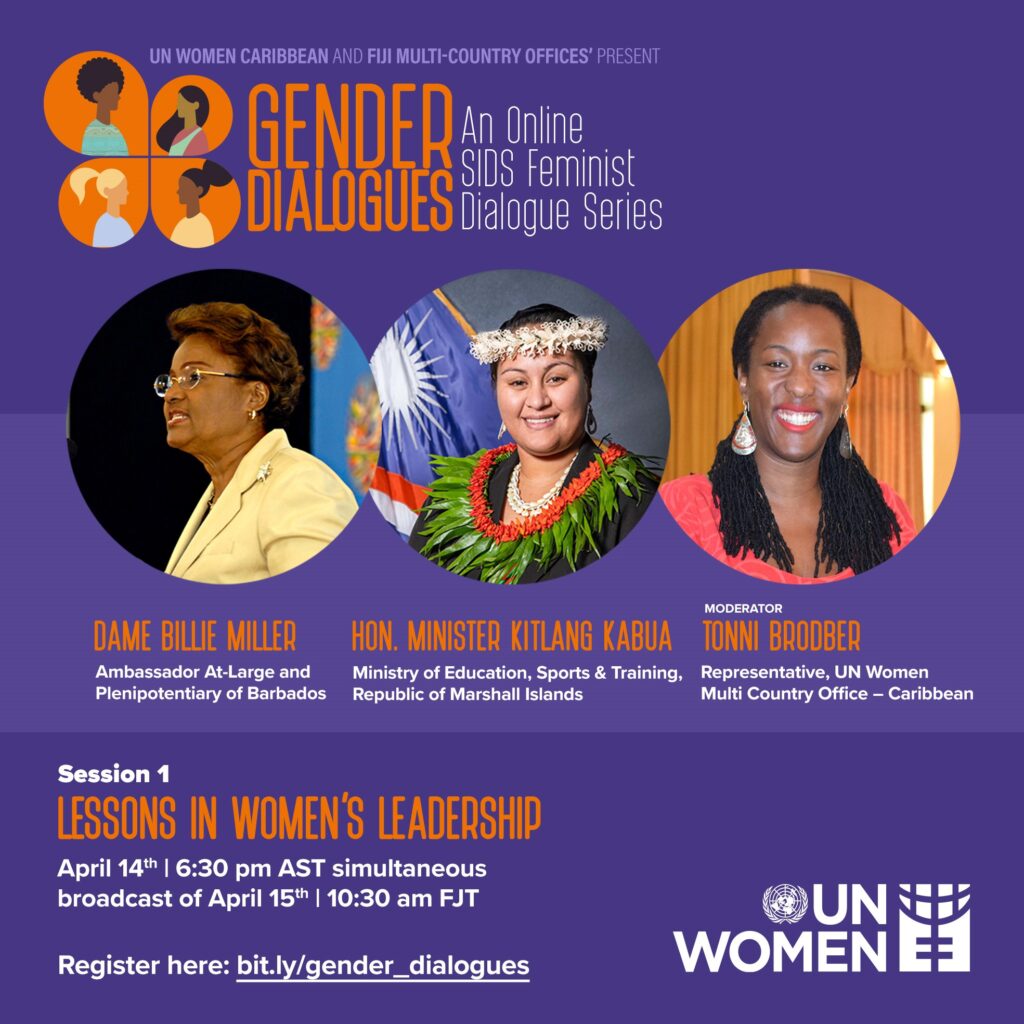 …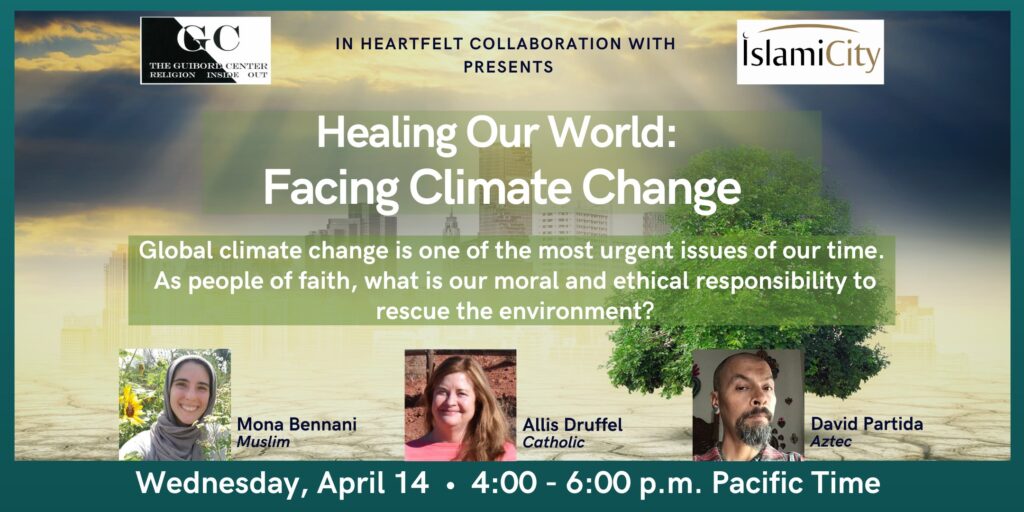 …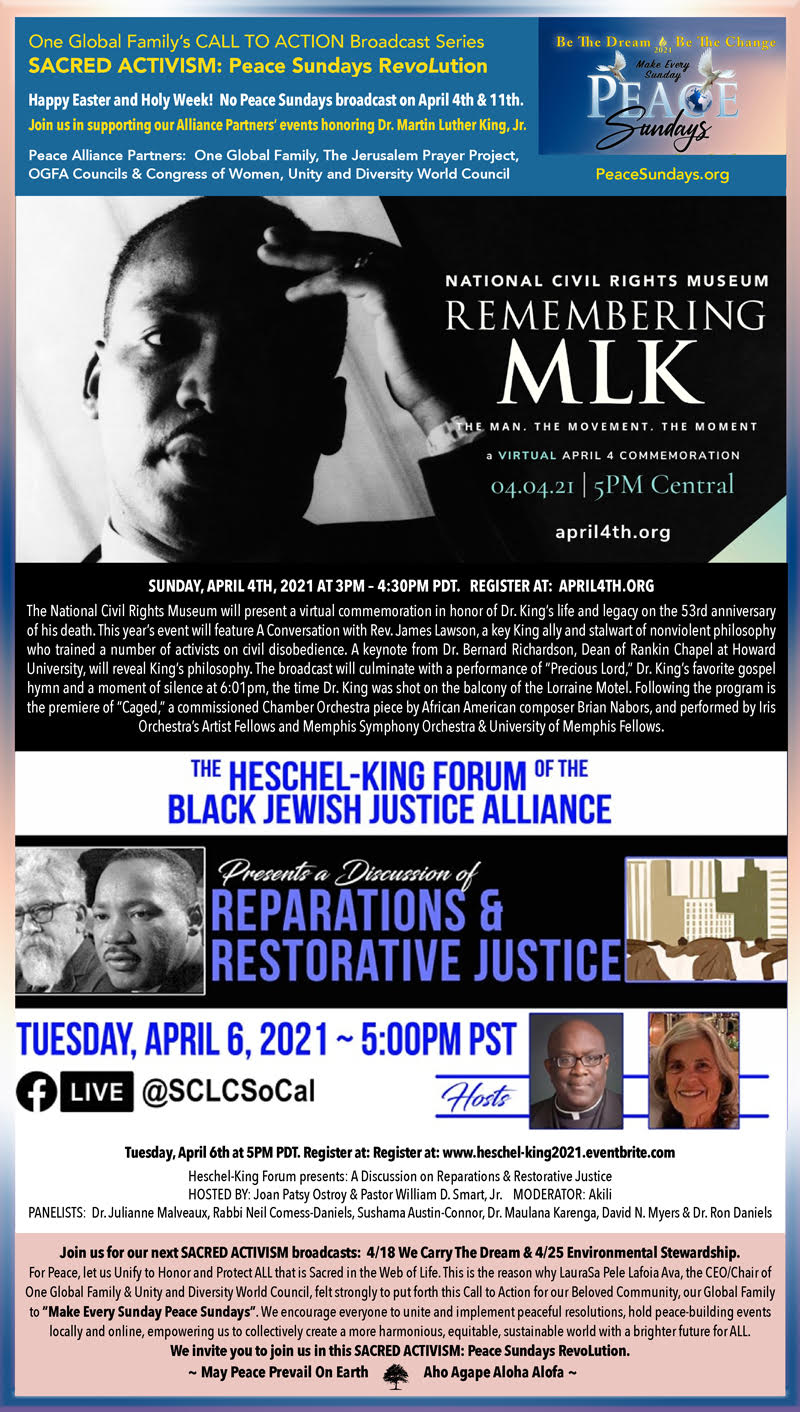 …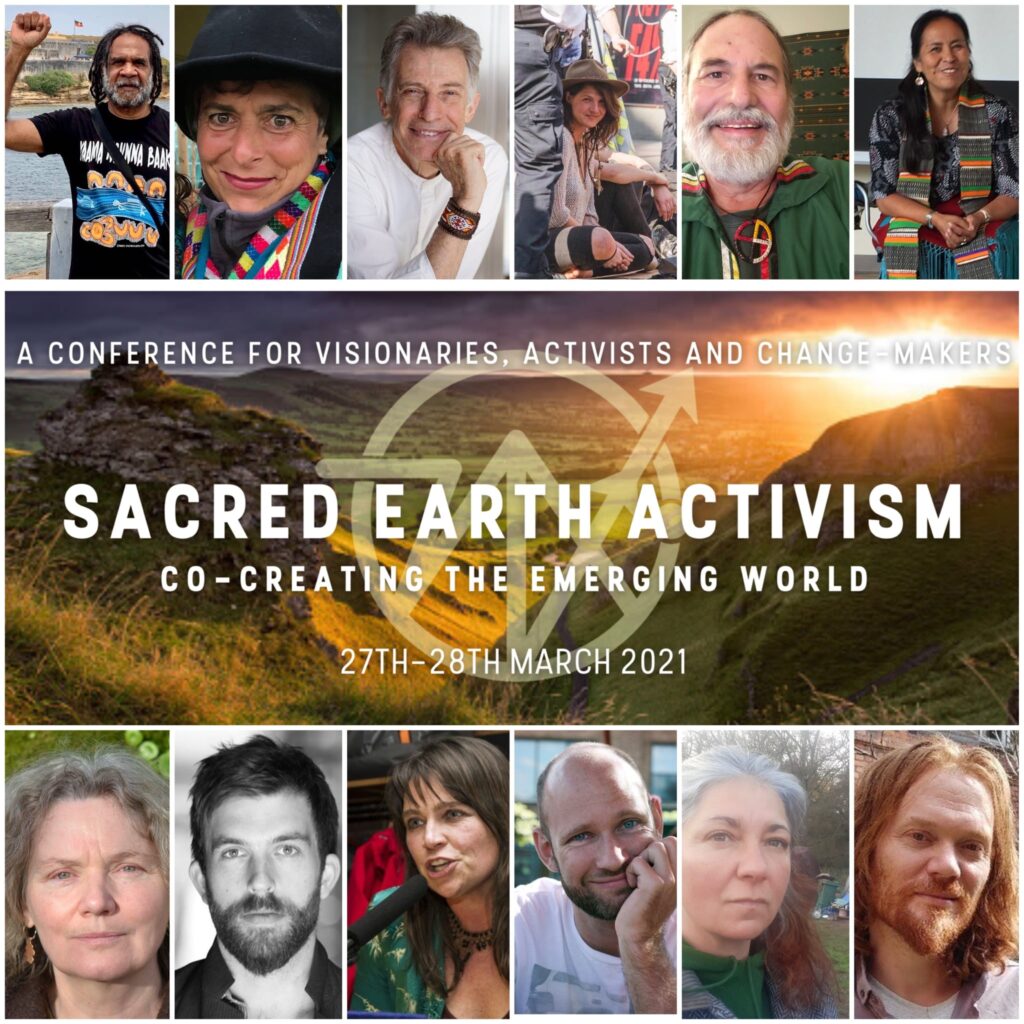 …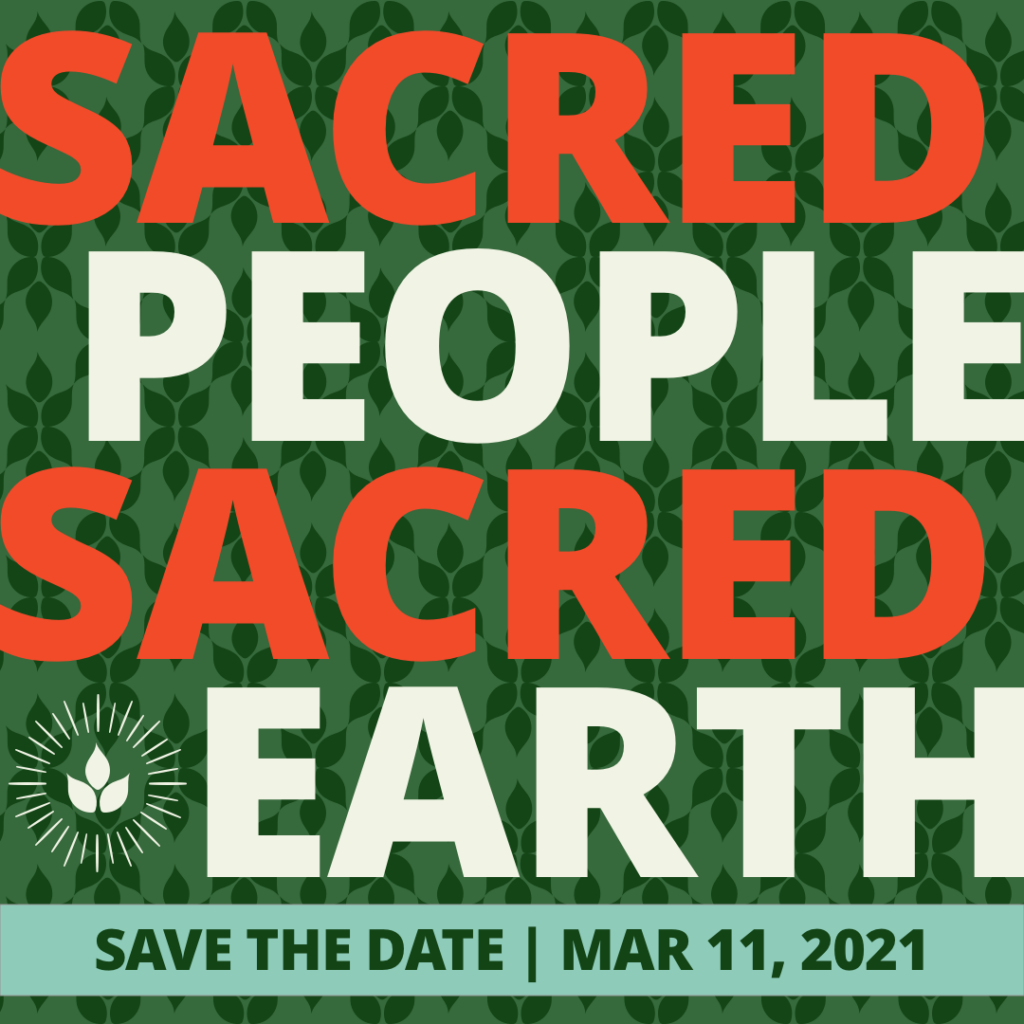 The biggest-ever faith-based global day of action to sound the alarm for climate justice. The global climate emergency requires a global, multi-faith response. On March 11, people of diverse religions are coming together in a bold new way to work for climate justice! Sign up to join or host an event: SacredPeopleSacredEarth.org   #Faiths4Climate  #SacredPeopleSacredEarth
…
…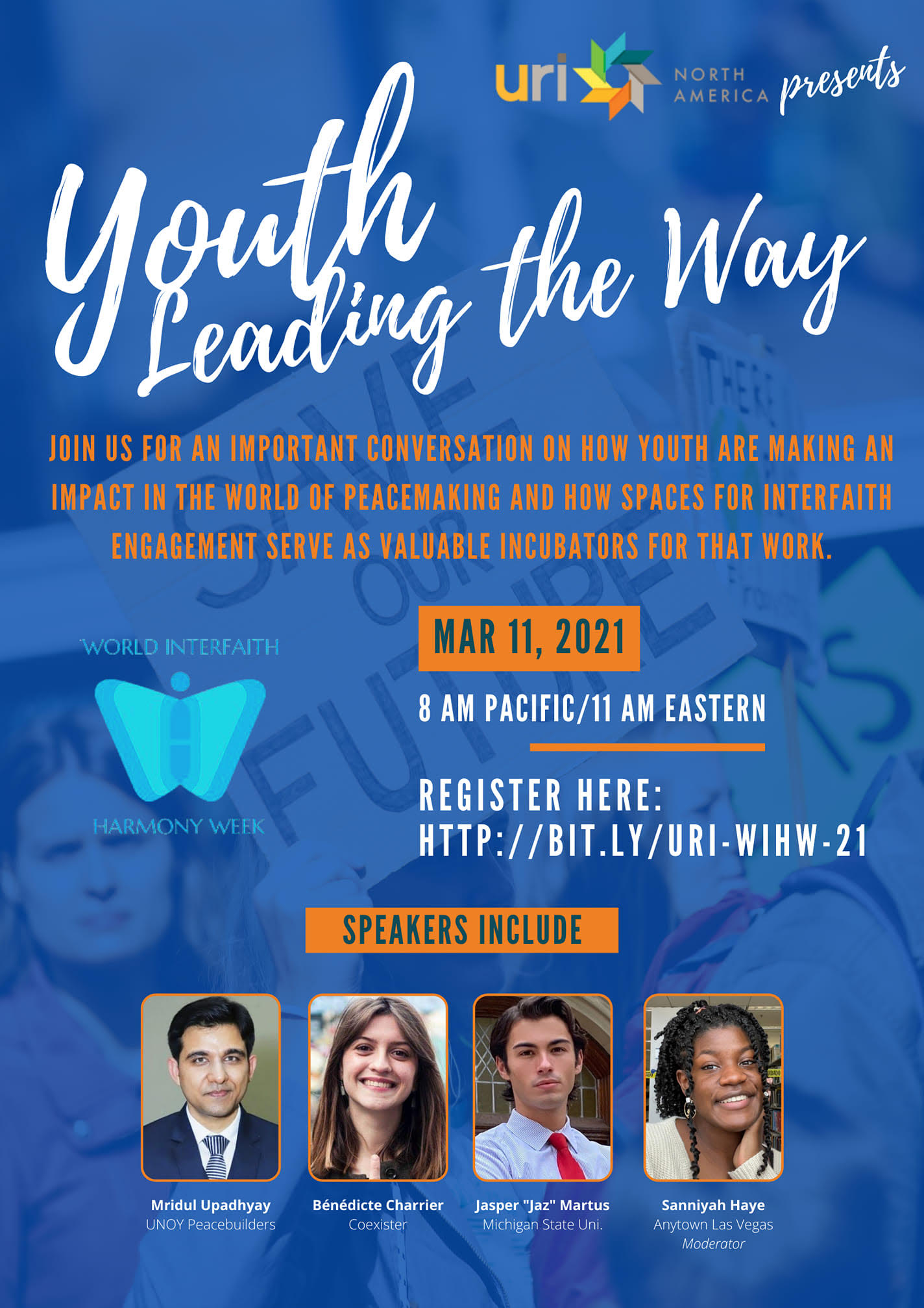 All are invited who are interested in hearing about youth leadership, global peacebuilding, and the interfaith movement.
Join us on Thursday, March 11th, from 8 AM PST, for an event called Youth Leading the Way, an exciting conversation with leaders from various regions
talking about the role of young people in building a peaceful world. We'll be hearing from folks in the US, France, and India on what that work looks like and how others can take part! Free Registration: HERE
…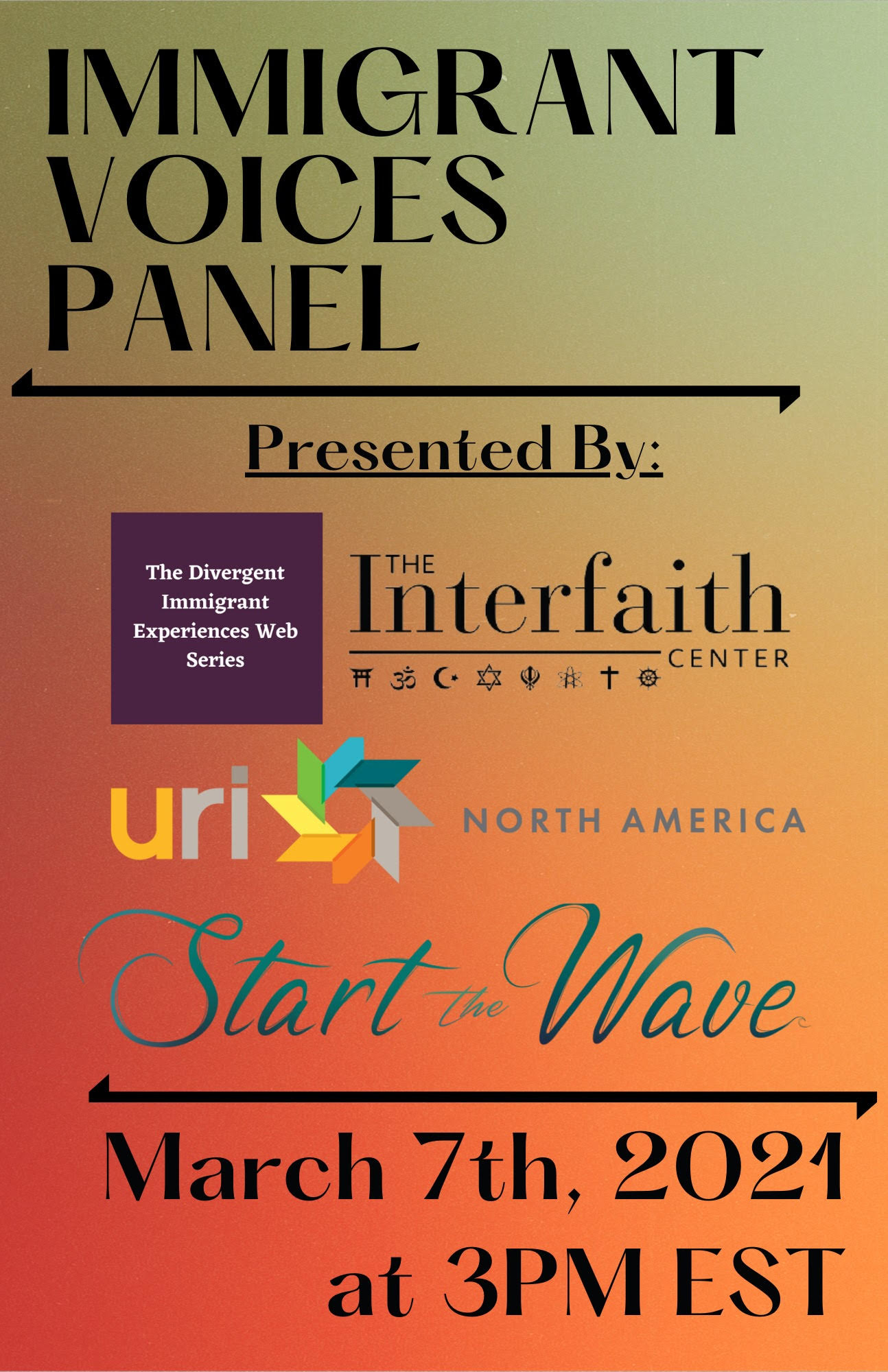 On March 7 at 12 PM PST / 3 PM EST, you're invited to the Immigrant Voices Panel, co-sponsored by Start the Wave and URI North America, and featuring many URI interfaith peacebuilders. Watch live on YouTube: http://ow.ly/JRjL50DPEC8   Free Registration: HERE
…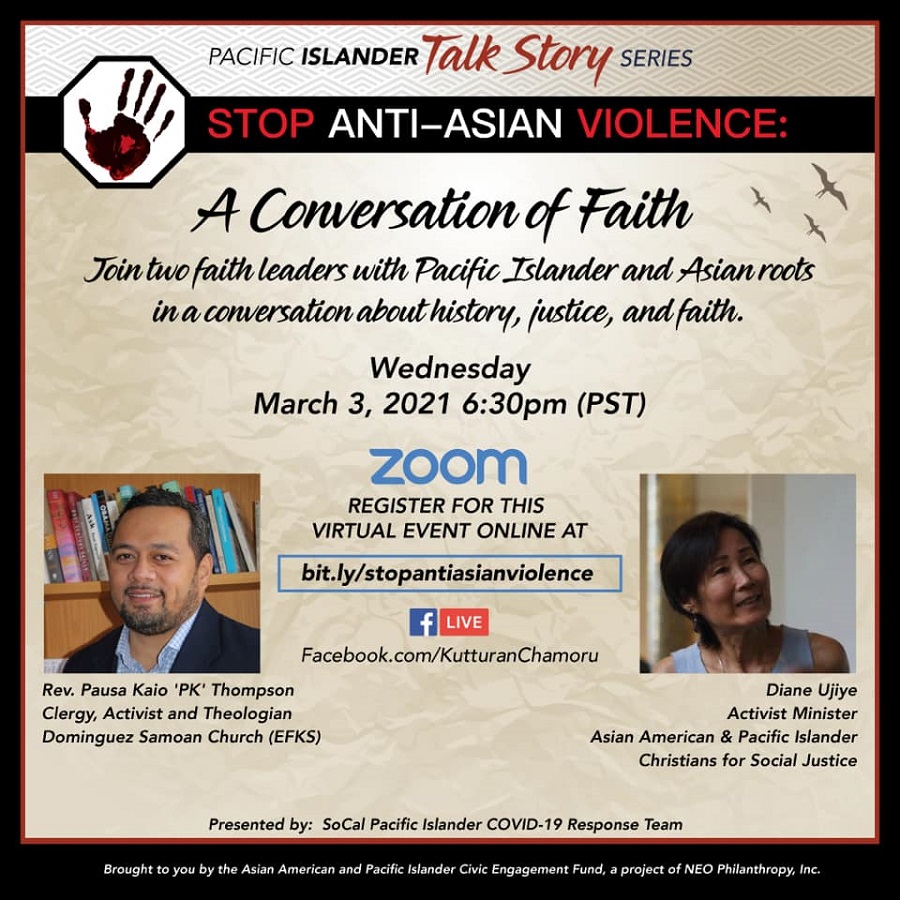 …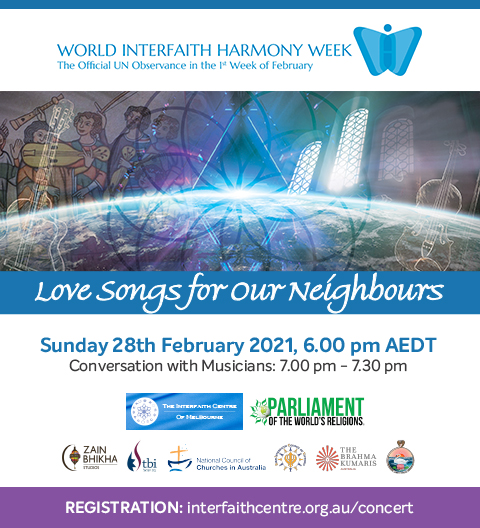 …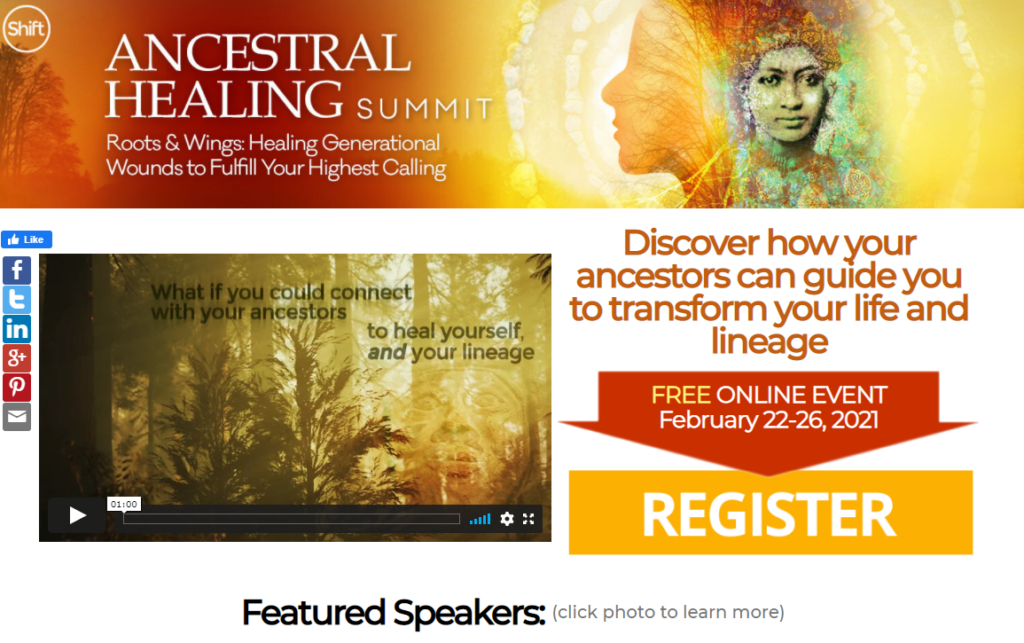 https://ancestralhealingsummit.com/main
…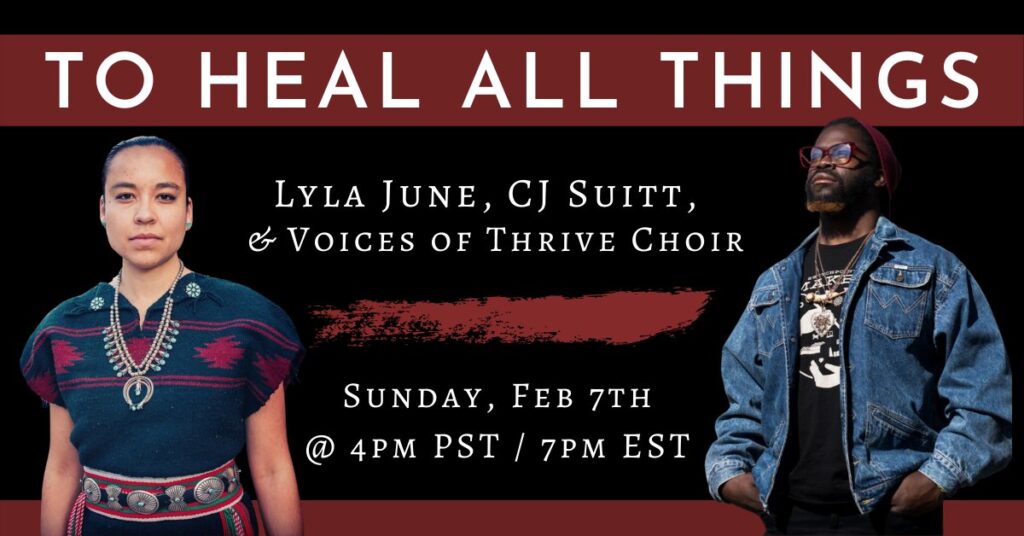 "Diyin Dine'é ashoondi, Creator of life, nourisher of hearts, strum us like strings, beat us like drums, beat us like wings, let's make the symphony that begins to heal all things." – Lyla June Join us on Feb 7th for a special Thrive Sunday – To Heal All Things – featuring Indigenous musician, scholar, and community organizer Lyla June, Poet Laureate of Chapel Hill, NC & arts educator CJ Suitt, and heart-opening singers Joyous Dawn & Austin Willacy of the Thrive Choir. Out of the storms and struggles of our time, we are growing more connected, resilient, and awake to the sacredness of all life. How can we stay rooted in our ancestors and present to the future ones, so we can listen deeply and become the medicine our world is calling for? How can this time of Great Sickness give rise to a Great Healing – for ourselves, each other, the land, and all beings? Let's gather so we can remember and find our way together. WHAT: THRIVE EAST BAY is a community that brings people together at the intersections of belonging, meaning, the arts, and social change. THRIVE SUNDAYS are an opportunity to connect with a diverse and inspiring group of people; to be uplifted by music, singing, poetry, and story; and to experience the transformative power of community in service to a just and flourishing world.
Please RSVP on Eventbrite here. https://www.eventbrite.com/e/to-heal-all-things-tickets-137510867707
.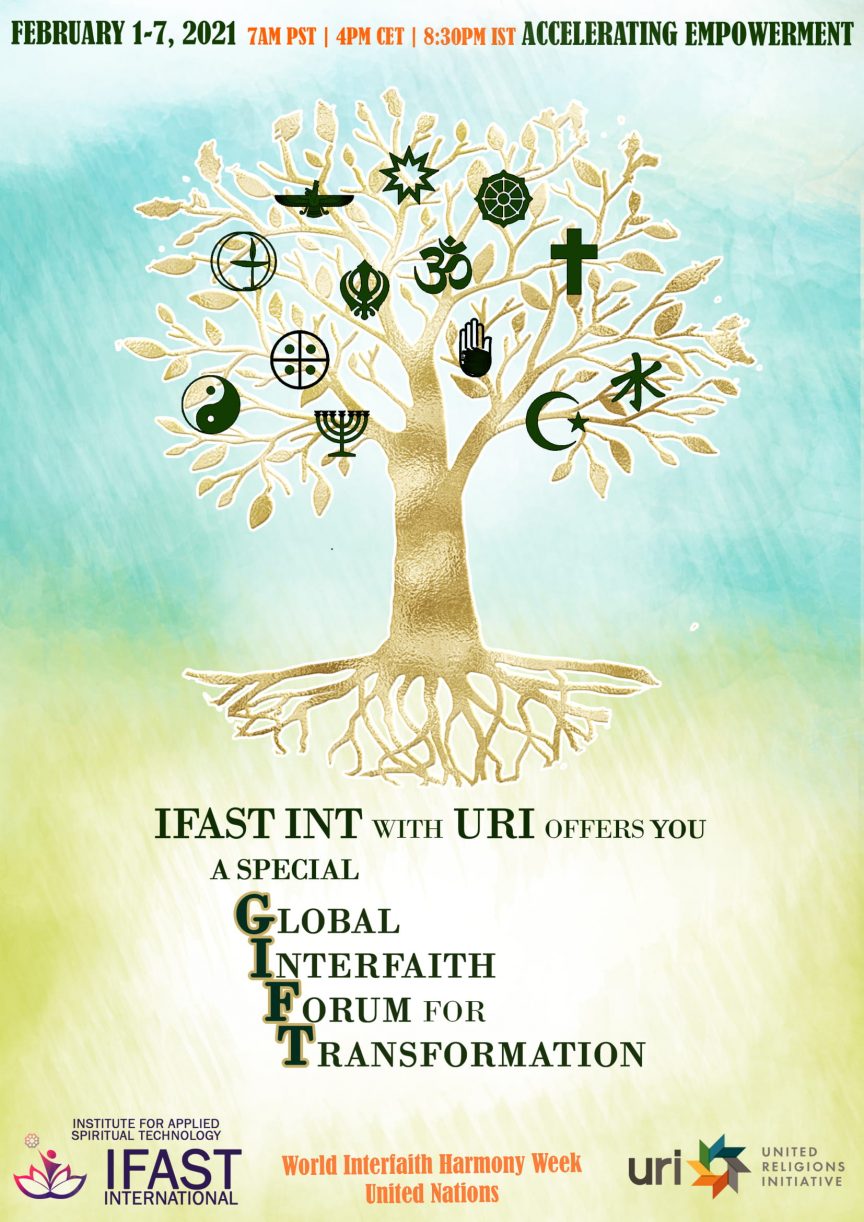 During the forum we will discuss how we can successfully apply Spiritual Technology in the following areas:
Feb 1st: Community building                           Feb 2nd: Education
Feb 3rd: Peacebuilding conflict transformation         Feb 4th: Interfaith dialogue
Feb 5th: Family                                           Feb 6th: Youth
Feb 7th: Summary and conclusion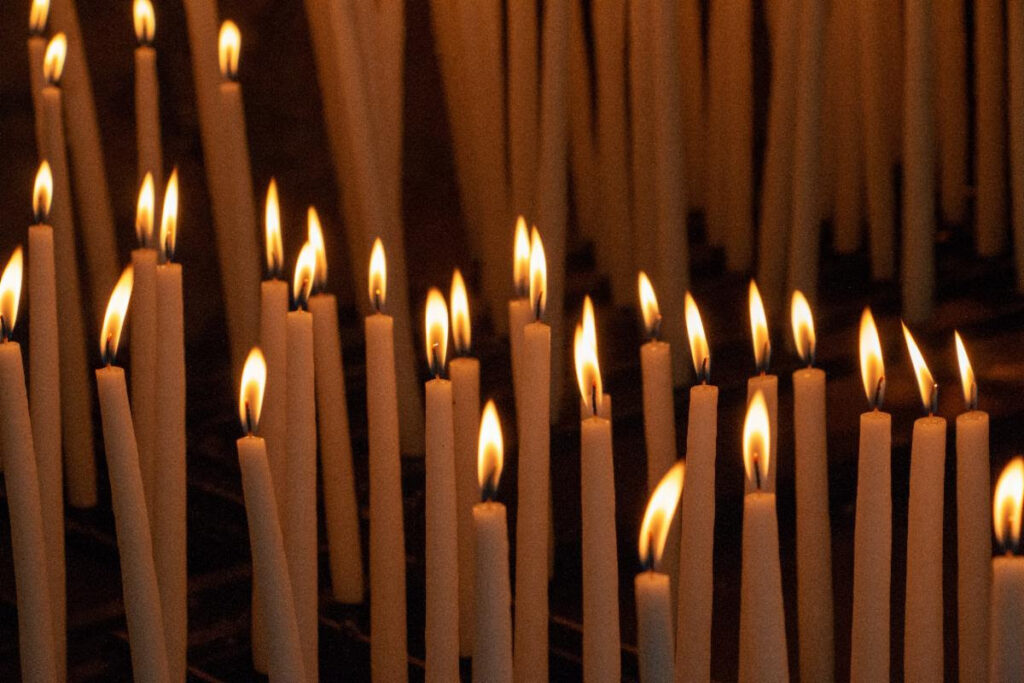 The Center for Sacred Studies PrayerLine team is excited to invite you to join us in the ceremony as
we celebrate Coming Into The Light: February 1, 2021, from 5:30 pm-7 pm PST
We will be celebrating inspiration, prophecy, purification, and initiation – the return of light
and the renewal of life as we leave behind that which no longer serves. We renew resolutions, intentions, and prayers.
We pray for the protection of our household, of our community, and of our Mother Earth, our home. It is a time to honor the fire and the seed.
As we prepare for the changing season and the ceremony, we ask:
What is awakening within? How do we choose to tend the flame? What seeds do we choose to sow?
As we contemplate these questions, we look forward to having you join us and sharing whatever it is that
your heart wishes to share: the fire you are tending, the seeds you are planting.
Please note that a recording of this ceremony will not be distributed.
If you would like to participate and are not able to attend,
please contact us at 
[email protected]
We look forward to celebrating with you!
With love and gratitude,     The CSS PrayerLine Team
———————————————
Monday, Feb 1, 2021     5:30pm PST / 8:30pm EST
Meeting ID: 839 4919 8342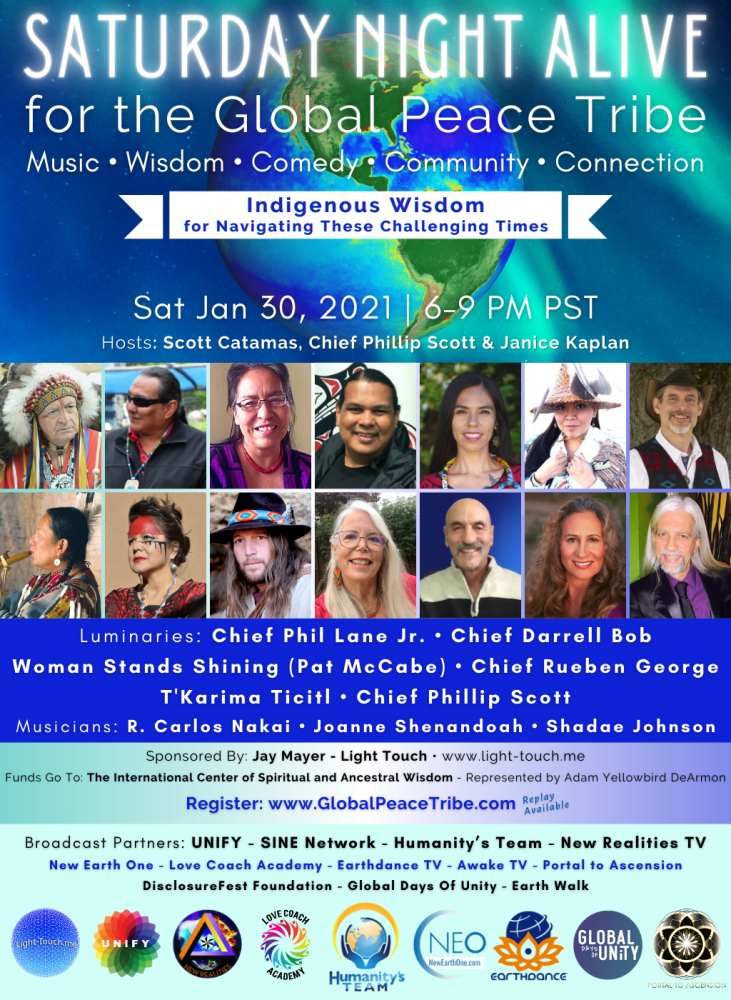 SIGN UP NOW (click image above) FOR OUR WINTER SEASON!
Jan 2 – Mar 27, 2020   |   13 Brand New Shows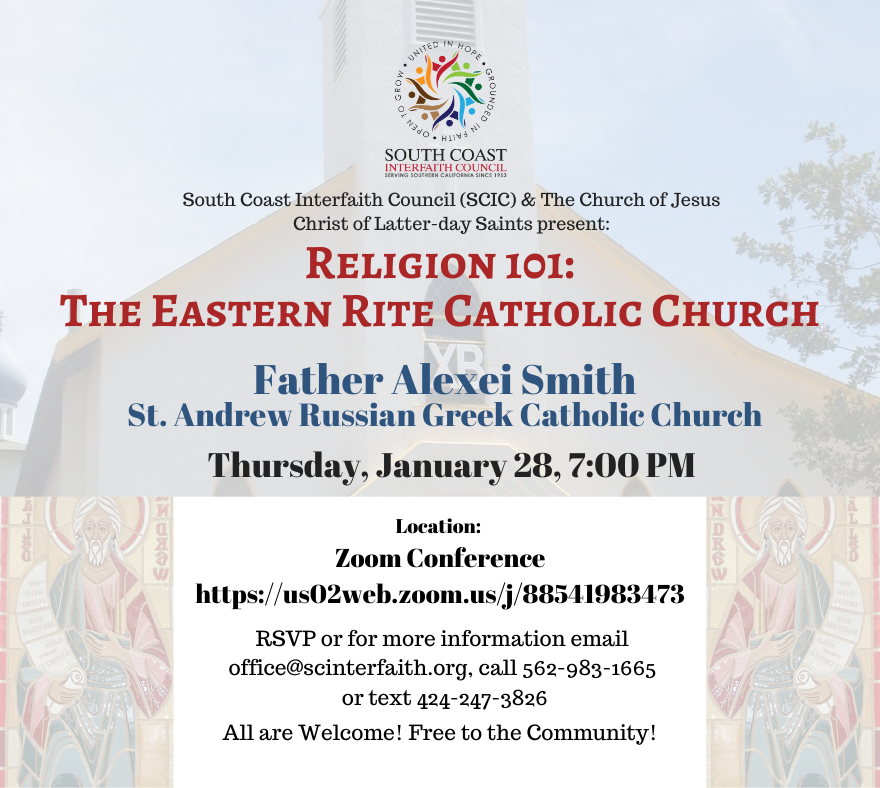 RELIGION 101: The Eastern Rite Catholic Church on Thursday, 1/28, at 7:00 P.M
  The Zoom meeting link is:  us02web.zoom.us/j/88541983473 or you can register at scinterfaith.org.
…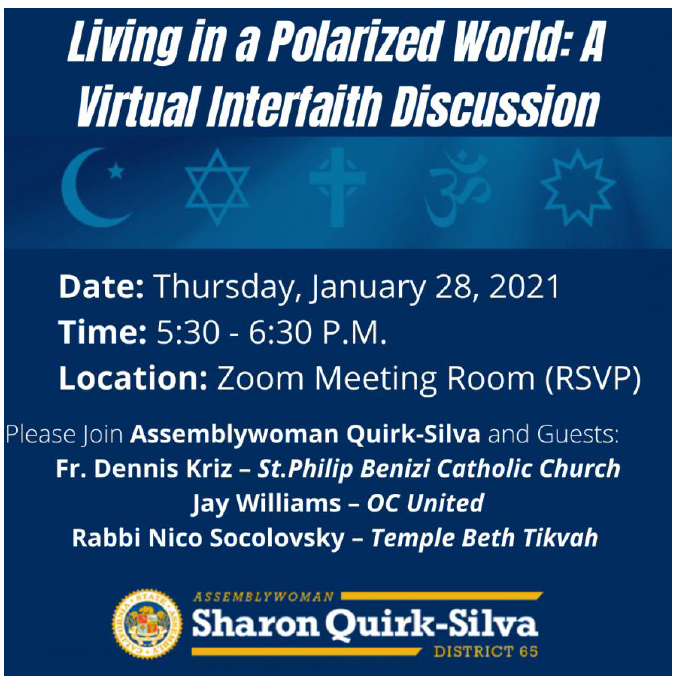 LIVING IN A POLARIZED WORLD: A VIRTUAL INTERFAITH DISCUSSION on Thursday, 1/28,  5:30 – 5:30 P.M.
The Zoom Meeting ID is 970 0923 5006, Passcode 753749
.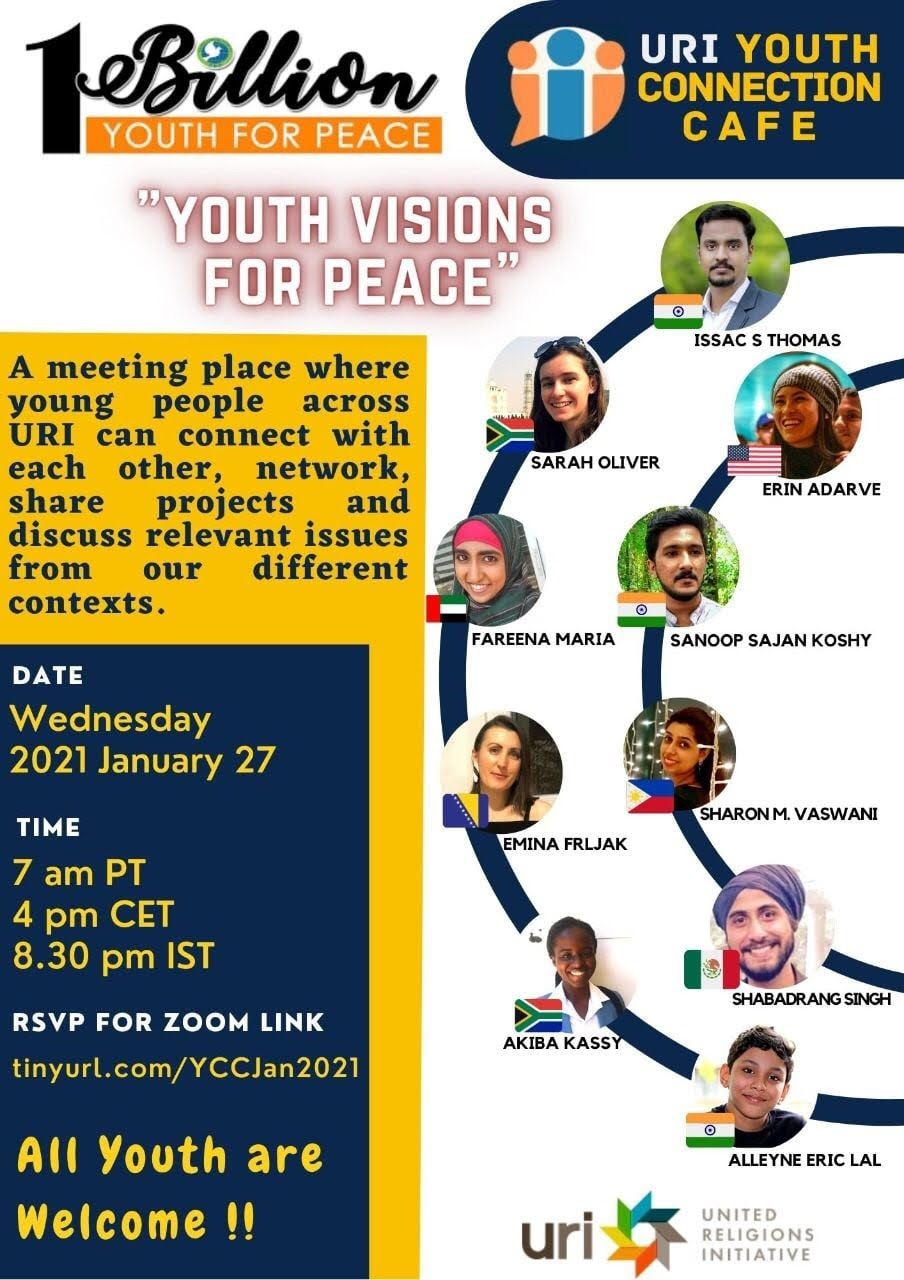 Hosted by One Billion Youth for Peace, we invite young people (under the age of 35) to join us on January 27th at 7 AM PST,
as global youth leaders share their visions for peace and how they are making peace a reality! Free Registration: HERE
…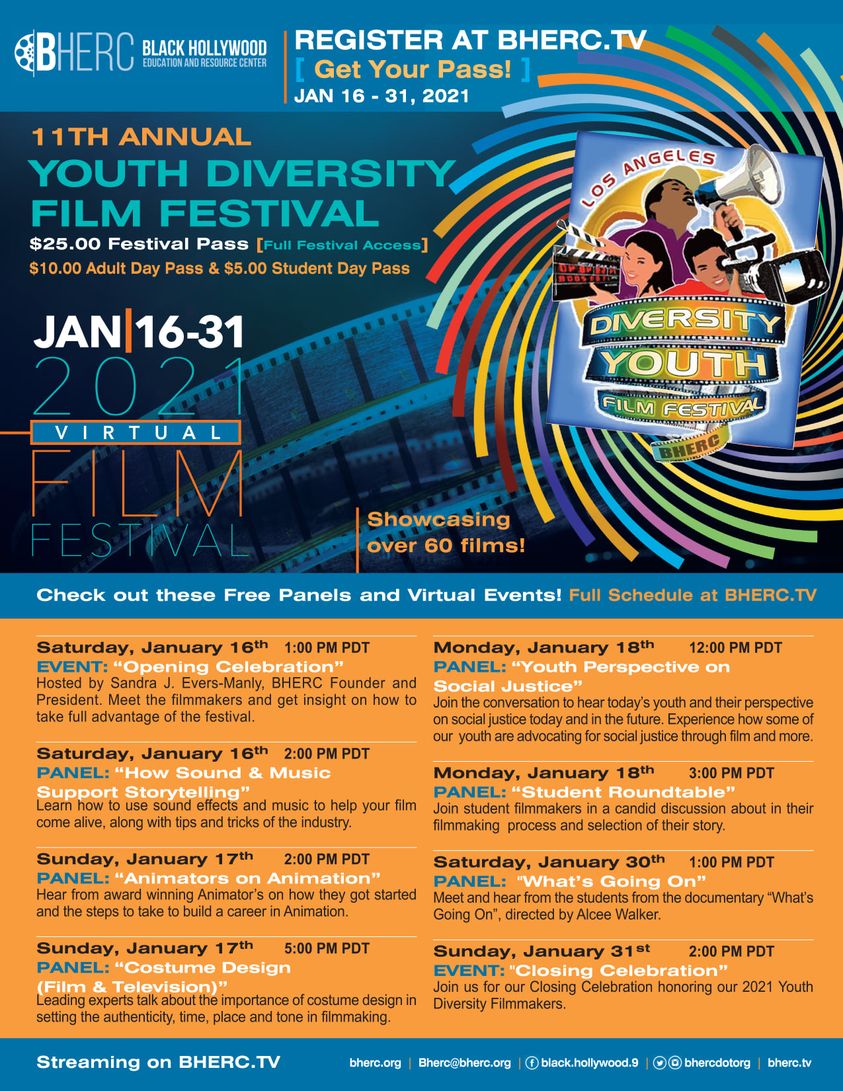 …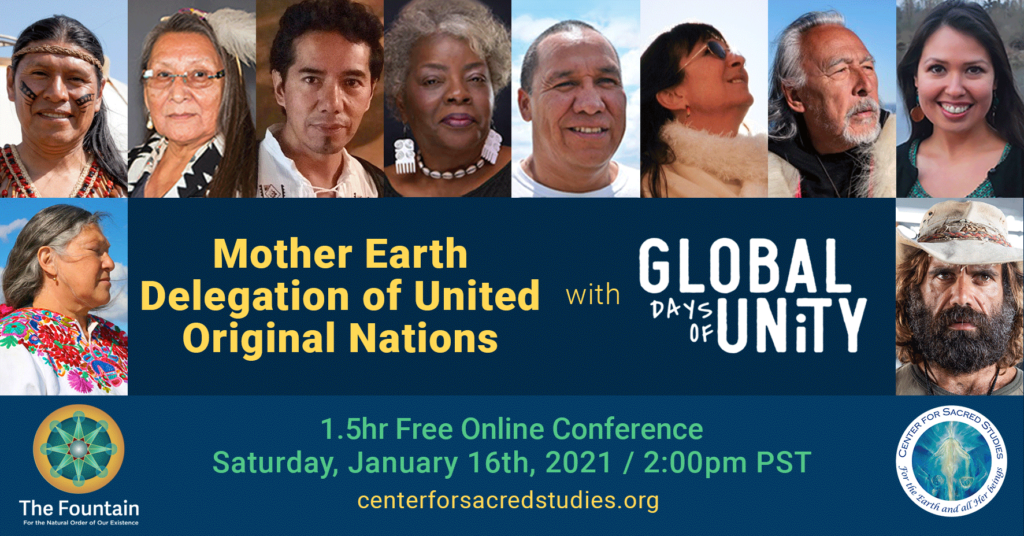 …
"This website/program contains excerpts of copyrighted material, the use of which may not have been specifically authorized by the copyright owner. However, all jurisdictions allow some limited uses of copyrighted material without permission. Under Title 17 U.S.C. Section 107 of the Copyright Act of 1976, allowance is made for 'fair use' for purposes such as criticism, comment, news reporting, teaching, scholarship, and research. Fair use is a use permitted by copyright statute that might otherwise be infringing. Nonprofit, educational, or personal use tips the balance in favor of fair use. This website/program is distributed in a nonprofit capacity. Furthermore, this material is for informational and educational purposes. In accordance with Title 17 U.S.C. Section 107, the owner(s)/author(s)/ publisher(s) of this material believes in good faith that this constitutes EDUCATIONAL FAIR USE as per Title 17 U.S.C. Section 107 of the U.S. Copyright Law."