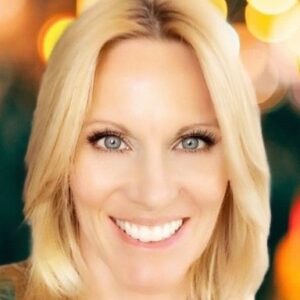 Heather Grace Powers is a Co-Producer for 1st Sundays of One Global Family's Call To Action Broadcasts ~ "SACRED ACTIVISM: Peace Sundays RevoLution". She is also an Advisory Board Member for One Global Family Foundation & Alliances.
Our mission is to help awaken more LOVE on the planet by helping people connect to and embody the LOVE Presence we all are at our core! Relationships are the foundation all life is built upon, most importantly, the one we have with our Self.

HEATHER GRACE POWERS ~
I  AM SO blessed to co-create and serve Life with my Beloved, Jason Michael Powers. I AM the Co-Founder of "The Powers of Love", and devoted wife, Mother of three, an award-winning, internationally acknowledged Singer/Songwriter and Speaker, an ordained Minister, and Love and Soul Coach. When we came together several years back, our first commitment to God and each other is a Life of embodying Divine Love in increasing measure, both individually and as a couple

More than anything else, it is my JOY to help others to discover the deepest Love inside and to grow in the awareness of the I AM Presence Living, moving, and having it's Being through each One Of us. In our work, we help couples and individuals who are ready to release old patterns of relationship and the old ancestral ways of masculine and feminine roles and move into a more balanced way of experiencing partnership in all areas of Life!
Regarding Music, I've been blessed to record and tour with incredible Artists who are also living their passion…all over the world. Some of my work has been featured in movies, radio, and television for Warner Brothers, Universal and Microsoft, and many others. My husband and I are the Producers and Musical Director for an amazing Musical group called The Phoenix Rising, a dynamic blend of Mantric Sounds Of Tibet and the Soulful sensibility of the West. If there was a passion that drives me as an artist, it would be for musical gifts I share to touch my audience in such a way that they are taken to the deepest places within themselves, where the brilliance of their True Identity and the overflowing Life that is within each one, is just waiting to be uncovered, layer by layer.Music is medicine and is often the catalyst is to healing those places within ourselves allowing us to experience a fuller expression of Life. When we come to see ourselves as a true expression of Love in form, we are naturally liberated to serve all life and contribute to the elevation and evolution of this beautiful planet!
In August 2012, my life as I knew it came to a screeching halt. In the course of a year and a half, I lost my father, mother, grandmother, and my marriage. Little did I know at the time, that this season of extreme loss would give way to a completely new understanding of death and re-birth. I learned in an altogether different capacity, that we must lose our lives as we have imagined them to be, in order for us to find our true life and identity. I became acutely aware that there was something deep in my soul that was dying to experience something more. That quest has become a united quest through the Path of Evolutionary Relationship and has led us to what it means to walk the Earth in the Love, Wisdom, and Power of our I AM Presence together and do our part to usher in the next Golden Age of Miracles.
"The deepest desire of my heart is to be a pure and clear vessel of Divine Love, Wisdom, and Power. Whether through song, coaching, or serving those in need."
"It is critical to remember that this crisis we are facing is a crisis in which the sacred Powers of Love in the human soul are being diverted by distraction, by greed, by ignorance, by the pursuit of power, so that they never irrigate the world and transform it.
What is needed is a vision of evolutionary relationship as a relationship that helps us come into the real, take responsibility for it, and enact our sacred purpose with a partner, and for the world: when two LOVERS come together in this dynamic LOVE Consciousness, they create a transformative field of sacred energy, from which both can feed to inspire their work in reality."