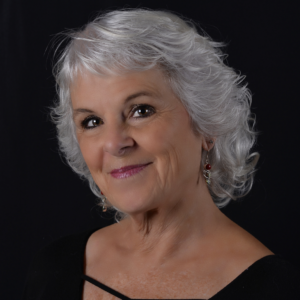 Joan Marie is a Co-Producer for 2nd Sundays of One Global Family's Call To Action Broadcasts ~ "SACRED ACTIVISM: Peace Sundays RevoLution", she's also an Advisory Board Member for One Global Family Foundation & Alliances. Joan is an Artist, Conscious Touch Educator, and owner of Compassion Central, An Educational Sanctuary for Peace in Carmichael, CA. She is the co-founder of Compassionate Capital Region, an Ambassador of Compassionate Sacramento, Compassionate Women, and Girls, and also on the Compassionate Arts Council. Honoring 2020 as Julia Ward Howe's 150th Anniversary of her Mother's Day Proclamation and using it as a template of action, Joan has created the first General Congress of Women in the capital of California, Sacramento. Guided to use the principles of Sacred Geometry to organize, she is one of 13 women in this Congress coordinating a 3 month exhibition, August through October at the Crocker Art Museum in Sacramento, celebrating Activism through the ARTS with Reception on the Day of Peace, September 21st which will be the 10th year of her coordinating an event that day.
As an artist, activist, community leader, and Conscious Touch Educator, Joan believes in that it is a basic human right to Rest In Peace while Alive. A massage therapist in private practice since 1990, Joan has learned a myriad of modalities, integrated into what she calls Meditative Massage, offering pain relief and release along with relaxation and spiritual peace to people of all ages from infants to elders, pregnancy to hospice through touch. She is a Steward of the Red Tent and with the Peace Pole Garden Project – Joan works with businesses, families, and schools to create Peace Poles with their unique messages of Compassion and Peace.
It is imperative that conscious touch is never left out of our humanity.
Joan Marie
"People who love peace need to learn how to organize as effectively as those who love war."  MLK Jr.