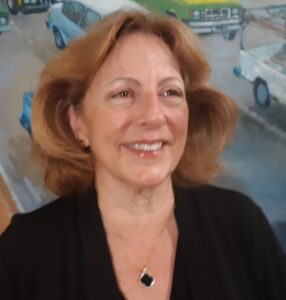 Nina Babiarz is a Board Member of PublicWatchdogs.org.  She began her career with McGraw-Hill reporting regional and national engineering and construction news, including many large transportation and infrastructure projects. Covering agency officials and private industry leaders, she acted as a liaison for information that flowed between public agencies and design consultants. While at McGraw-Hill, she further enhanced her Education studies and successfully earned a BA in Communications while completing a studio internship with Warner Cable. Her communications career developed a technology focus as Nina, working as an Assistant Marketing Director for Bertagni Electronic Sound Transducers, scripted and coordinated the production team for the company's promotional video featuring Board member Placido Domingo.
Relocating to San Diego she served as Director of Marketing for PEPCO, a producer of Electric Vehicle (EV) rapid charging systems, and in this capacity represented the company at the State of California EV mandate hearings and served as a member of the California Energy Commission EV Infrastructure Committee.
Nina found her niche in transportation outreach, education, and marketing.  Her public education and outreach for the National Automated Highway System Consortium included effective presentations to: elected officials, community groups, industry leaders, policymakers, agencies, and associations on the technical feasibility of the demonstration.  Her contributions helped to secure the 1998 ITS National Award for 'Most Effective ITS Promotion by a Public-Private Partnership' for The State of California.
As Director of Marketing for Technology Management Inc., (TMI), she developed a 'Day-in-the-Life-Of' interview process, a communications tool used to determine operational requirements, define organizational clarity, and identify efficiency concerns with Caltrans and CHP for Transportation Management Centers (TMC) throughout the State.  The results were analyzed and integrated into the final TMC designs. 
As a member of the Southern California ITS (Intelligent Transportation Systems) Priority Corridor Steering Committee and its ITS Outreach/Marketing subcommittee, Nina assisted in the completion of the Action Plan for use throughout the state. She identified ITS curriculum requirements for San Diego Miramar College's ATTEi Center (Advanced Transportation Technology and Energy Initiative) and made significant contributions to the San Francisco City College's grant for Light and Heavy Rail training programs.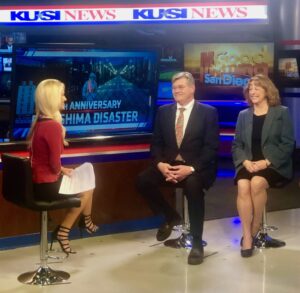 Ms. Babiarz was the 1999 recipient of the San Diego Business Journal's annual "Women Who Mean Business" award in the category of Transportation.  As a key leader in the regional transportation community, she has planned and conducted many highly successful public information meetings and focus groups in support of furthering the awareness and understanding of advanced transportation technologies.  
Nina has served as the Director of the Energy Technology Training Center (ETTC) at the College of the Desert (COD) in Palm Desert California for over three years. One of ten ATTEi Centers in the community college system, the ETTC is slated with the responsibility of providing an array of transportation technology and related technical education, assistance, and outreach programs resulting in consistent, replicable curriculum, services, and programs tailored to the needs of each region throughout California.
In addition to her many accomplishments at the College of the Desert, Director Babiarz has managed a National Science Foundation grant developing a Tech Prep Program of Advanced Transportation Technologies and Hydrocarbon Gaseous Fuels, conducted a final edit and beta test for a Compressed Natural Gas (CNG) training manual delivered to the National Alternative Fuels Training Consortium (NAFTC) for national distribution, served as a review team coordinator for the FTA on Hydrogen/Fuel Cell supplemental training materials inclusive of a beta test at AC Transit, and contributed significantly to ATTEi's biodiesel curriculum development as a certified curriculum developer by The Ohio State University.