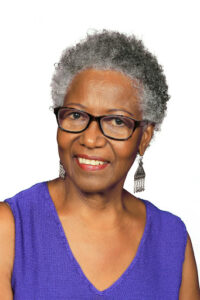 The community work that has taken Pauline to the present includes a ten year period of volunteering with people living with AIDS.
As an ex broadcaster on KVMR Radio, she dealt with many topics unspoken of in polite company but were relevant to our daily lives! She has served on the board of arts-related groups as well as curating and promoting visual and performance art shows.
Compassion is a thread that runs through her veins, and being a crisis intervention volunteer took her to be present to many people in life-altering situations. Pauline has been trained by A Community for Peace (A trauma-informed social justice crisis center for victims and survivors of domestic violence, family violence, and sexual assault). She has also volunteered with My Sister's House. Pauline is currently a director on the Board that governs the International Women's Resource Network (based in Trinidad and Tobago) and is a volunteer with Safe Black Space as well as Compassionate Sacramento.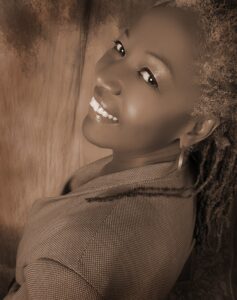 It's because of those and many other experiences, including specific training and certifications that she is a sought after heart-centered Life Coach, and Wedding Officiant. Pauline is an immigrant, a mother, a grandmother, sister, friend, confidant, mentor, healing touch practitioner, and so much more! Pauline is not defined by labels, she does what she does from a spirit of compassion, knowing that our humanity is our savior, AND we are all interconnected!!
www.paulinehaynes.net  (916) 452-5278