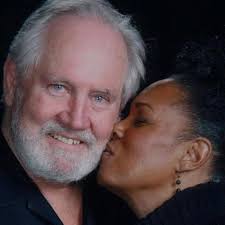 Dick is a long-time publisher, Vietnam Veteran, and anti-war activist. Sharon, who holds a Juris Doctor, is a professor of law but spent more than 20 yrs working for NASA before shifting gears and pursuing her passion for social justice. In 2008, Dick and Sharon launched the LA Progressive, intentionally bringing their mission to provide a platform for progressive thought, opinion, and perspectives on current events, and cover the gamut of progressive issues both on the domestic as well as international stages with a particular focus on local issues in Los Angeles.
They edit and publish the LA Progressive, which openly supports and employs advocacy journalism, and is a member of The Media Consortium, an international network of over 70 leading independent progressive journalism organizations, and founded and host The Left Coast Forum — an annual convening of progressive activists, scholars, organizers, documentarians, media organizations and others who work to understand and restructure systems of oppression, and are committed to advocating for the public interest as opposed to the corporate agenda.
The couple has received numerous honors and awards for their work, including being named the Democratic Man and Woman of the Year by the Los Angeles County Democratic Party, receiving the Badge of Courage Award from Valley Democrats United and the Activism Award from Common Cause California, and being a designated newsletter of Excellence by Constant Contact. Dick and Sharon both serve on the board of the ACLU of Southern California.